Corn handling in sea ports slid by 1.7x in January
In the period January 1-31, sea ports of Ukraine shipped 2.8 mln t of staple grains for export, 1.5x less from December export volume (4.07 mln t as provided by the figures updated), the APK-Inform consultancy reports.
Wheat shipment intensified by 17.3%, to 0.6 mln t in the reporting period, 89 thou. t more mth/mth. Barley export increased by 2.8x, to 0.3 mln t, 84 thou. t more mth/mth. Corn shipment dropped by 1.7x in January, to 2.03 mln t, 1.5x under the previous month.
Key export markets for Ukrainian grain in January:
China: 0.5 mln t of corn, 125 thou. t of barley

Pakistan: 149.5 thou. t of wheat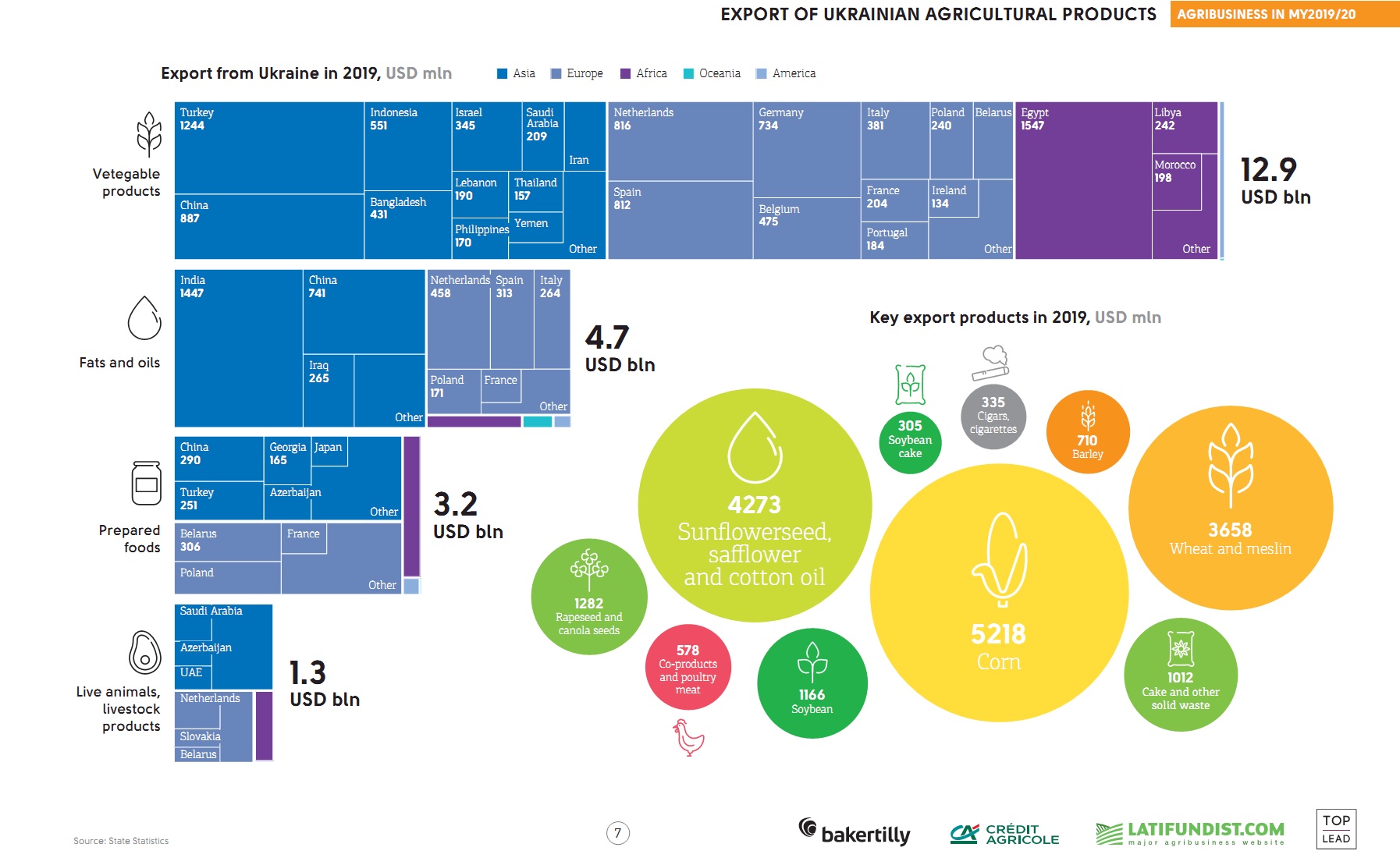 Since the start of 2020/21, the port of Mykolaiv has provided for the transshipment of 10.1 mln t of ag commodities. The ports of Chernomorsk and Pivdenny handled 7.1 and 5.5 mln t, respectively.
As of February 19, grain export from Ukraine reached 30.9 mln t, 21% lower YoY.
As a reminder, the Ministry for the Development of Economy, Trade and Agriculture of Ukraine and grain market participants signed the Annex to the Memorandum of Understanding on Aug. 17, 2020, setting the limit for wheat export from Ukraine in the 2020/21 season at 17.5 mln t, rye at 1 thou. t. As of the reporting date, 76% of the agreed volume of wheat export was shipped.
Corn export cap in Ukraine was set at 24 mln t for the 2020/21 marketing season.
Learn more: