Economy Ministry and agrarian associations agreed on corn export limit from Ukraine in 2020/21
The Ministry for the Development of Economy, Trade and Agriculture of Ukraine and agrarian associations reached an agreement about the corn export limit in the 2020/21 marketing season at 24 mln t.
As reported, yesterday January 25 the parties of the Memorandum of Understanding agreed to revise the approved corn export limit after the release of official statistical information on crop production in 2020 should the need arise.
"Currently, according to the data provided by the regions, the projected corn production is 30.3 mln t, one of the highest corn yields. The Ministry of Economy considers that there are no concerns about the export of corn to foreign markets or the possible shortage of this crop in the domestic market. To further ensure the predictability and stability of the grain market, the Ministry supports the move of agrarian associations to include corn export cap in the MoU with the limit set at 24 mln t", says the Minister for the Development of Economy, Trade and Agriculture of Ukraine Ihor Petrashko.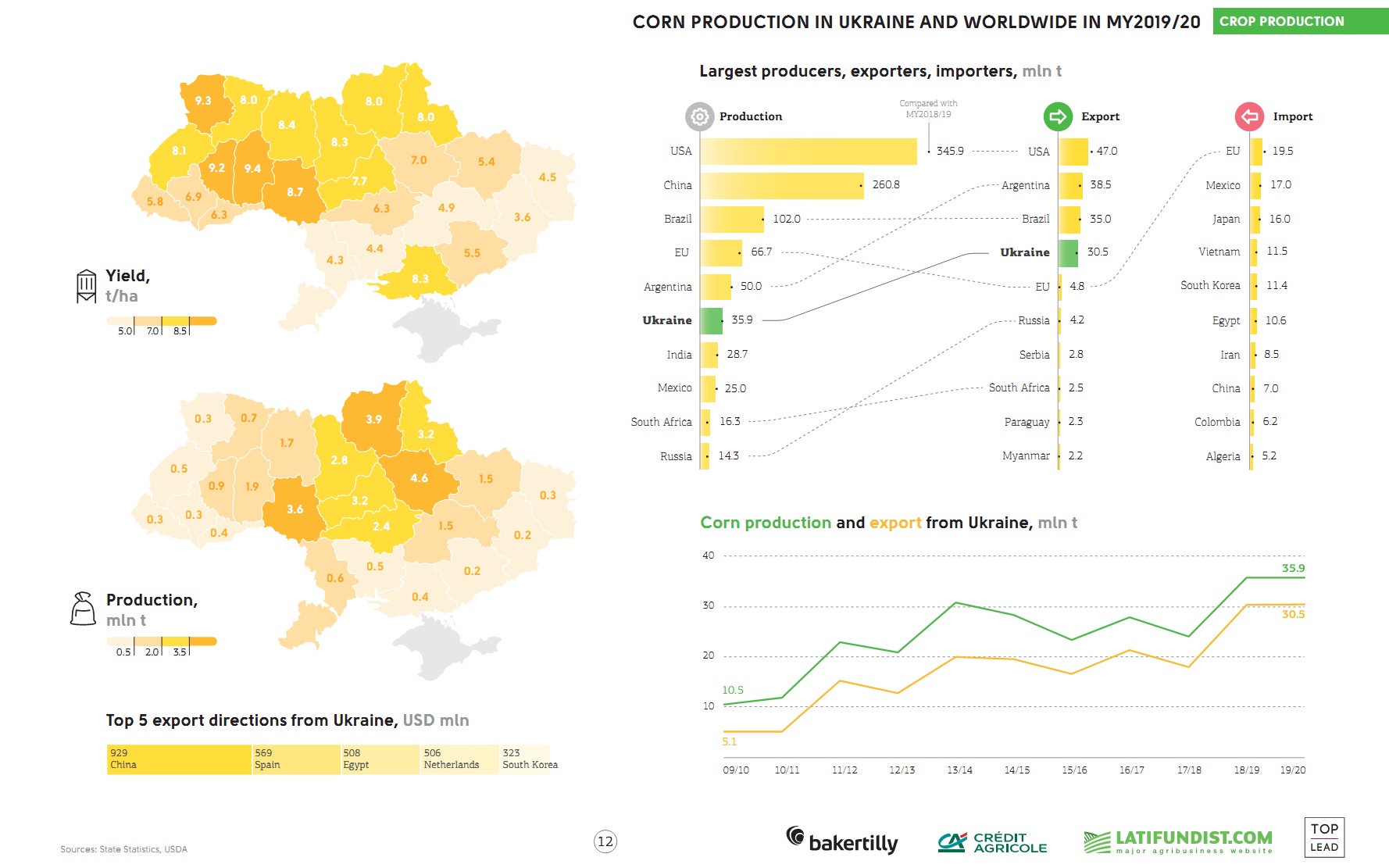 The Ministry adds that setting limits for exports of grain crops in accordance with the signed Memorandum between the Ministry of Economy and associations representing participants of the grain market is a token gesture. This is the so-called benchmark, which enables predictability of the market and certainty for all its participants. In particular, the Ministry of Economy stressed that during 10 years(since 2011) of the functioning of such an instrument as the grain memorandum there has not been a single case of export curbs.
"As of today, there remains the required amount of corn in Ukraine, which will fully satisfies the household demand. Now the Ministry of Economy sees no risks for the development of crop and livestock industry, providing the domestic market with feed and the ability to meet its export obligations," the ministry says in a statement.
Wheat memorandum was signed on July 1, 2020.
Signatories of the MoU:
the Ministry for the Development of Economy, Trade and Agriculture of Ukraine

the American Chamber of Commerce in Ukraine

the Ukrainian Grain Association (UGA)

the European Business Association (EBA)

the All-Ukrainian Agrarian Forum

the Association of Farmers and Private Landowners of Ukraine

the Union Millers of Ukraine

the Association of baking companies Ukrkhlibprom
the All-Ukrainian Bakers' Association
As a reminder, Ukraine is the 4th largest exporter of corn in 2019/20. As of January 22, corn supply from the country reached 11.05 mln t, 3.46 mln t less YoY.
Learn more: