Sunflower price expected to climb to new highs: analysts
After a slight decline in the week of Jan. 18-24, the export price for sunflower at the Black Sea ports reached a new peak. In January, Russia, the key supplier of the season, imposed a 30% duty on sunflower exports until the end of the season, UkrAgroConsult writes.
"With the high demand from top importers, Turkey and the EU, for the rest of the season, the price will continue to test new highs," analysts suggest.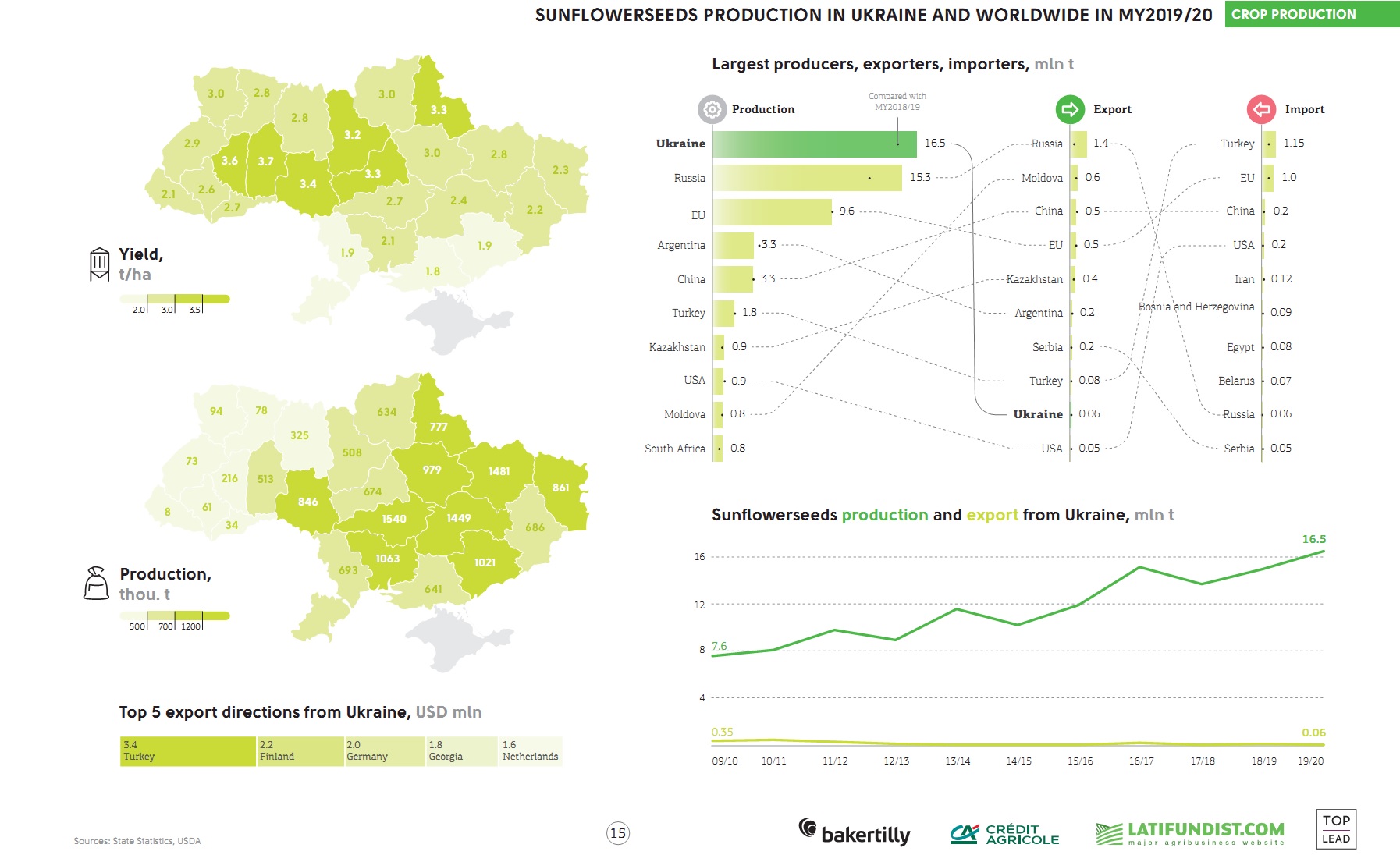 It is noted that a surge in sales by farmers along with pressure from alternative vegetable oil markets (soybean and palm oil) on the price of sunflower oil may be factors likely to limit further growth.
"Black Sea agroproducers are following the trends in world markets (for example, falling soybean futures in Chicago) and may intensify sales of stocks so as not to miss the opportunity to sell commodities at the highest price," experts say.
Ukroilprom experts noted that the increase of new crop sunflowerseed exports from Ukraine in September-December 2020/21 is one of the features of 2020/21.