Sunflowerseeds export supply scaled up 2.3x in 2020
Sunflowerseeds export from Ukraine in 12M 2020 totalled 187.9 thou. t, 2.3x more YoY (12M 2019: 82.25 thou. t). Under the data of the State Customs Service of Ukraine, export supply was worth USD 65.16 mln (12M 2019: USD 34.57 mln).
The largest importing countries:
Bulgaria: USD 32.46 mln, 102.23 thou. t
Turkey: USD 9.02 mln, 39.25 thou. t
Georgia: USD 2.66 mln, 4.89 thou. t
Netherlands: USD 2.5 mln, 4.28 thou. t
Germany: USD 2.43 mln, 5.14 thou. t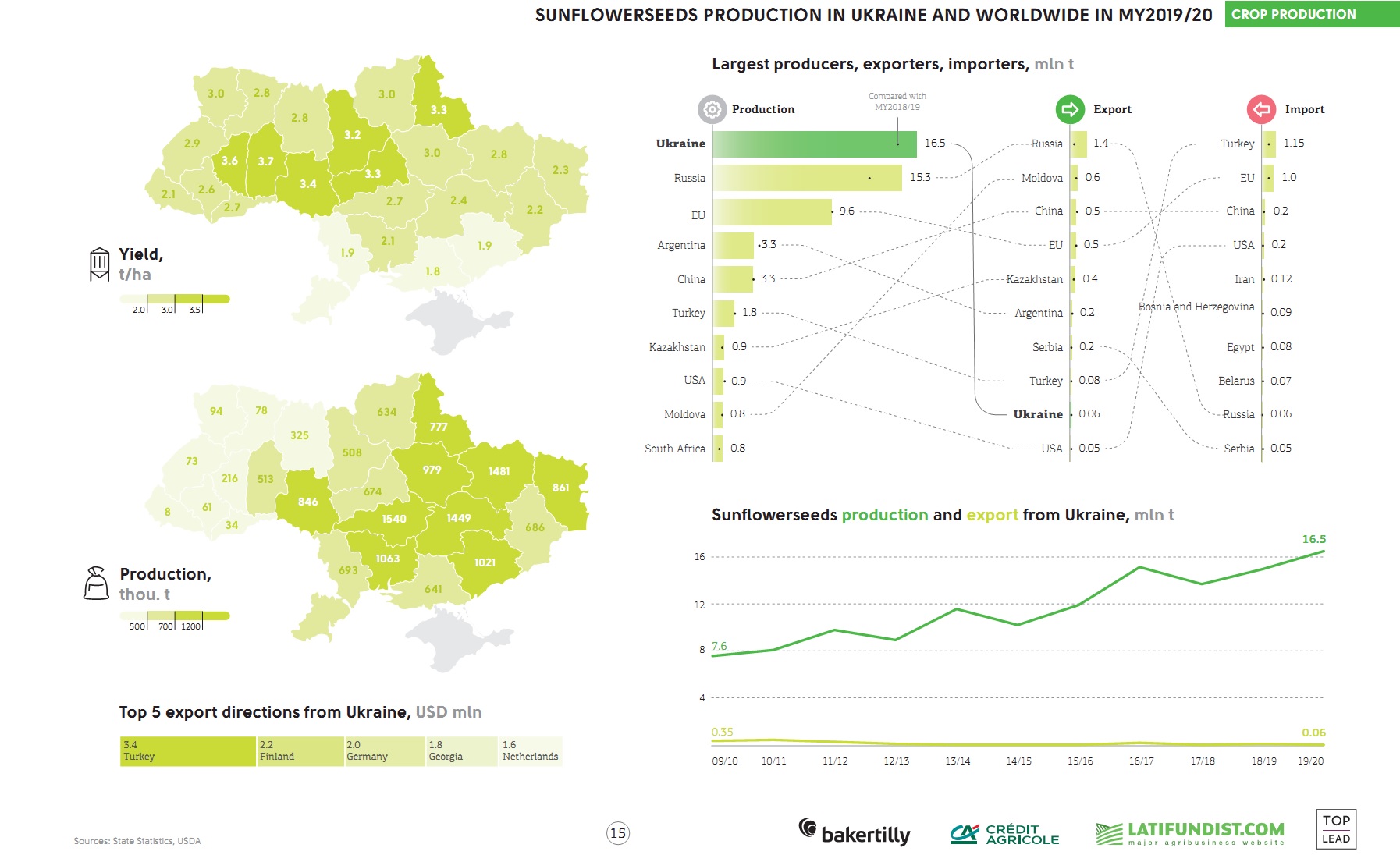 Previously reported that Ukraine accounted for 20.9% of the total sunflower shipment to the EU as of December 7, 2020.
In the 2020 production season, agriproducers in Ukraine harvested 13.07 mln t of sunflower.