EU imported 2.7x more seeds from Ukraine in 2020
In 2020, the EU countries imported more than 795.4 thou. t of corn, wheat, barley, rapeseed, soybean and sunflower seeds for the amount of USD 3.1 mln, informed the Executive Director of Seed Association of Ukraine Susana Grigorenko, AgroTimes writes.
Referring to the data of the State Customs Service, the expert noted that the volume of exports in quantitative terms increased almost 2.7x during the year. More than 289.5 t of Ukrainian seeds of the above-mentioned crops were shipped to the EU in 2019 for USD 1.68 mln.
Key importing countries:
Romania: 688.67 t of corn
Hungary: 37 t (18.57 t of corn, 18.51 t of sunflower)
Austria: 36.73 t (30.16 t of corn, 6.57 t of sunflower)
Poland: 20.91 t of corn
Italy: 8.7 t of corn
"For the seed industry, especially for its export area, the year 2020 was marked by the recognition of the equivalence of Ukrainian seeds of cereals, sorghum and corn by the EU authorities. But, as the data show, it is time for sunflower too!" stresses Susana Grigorenko.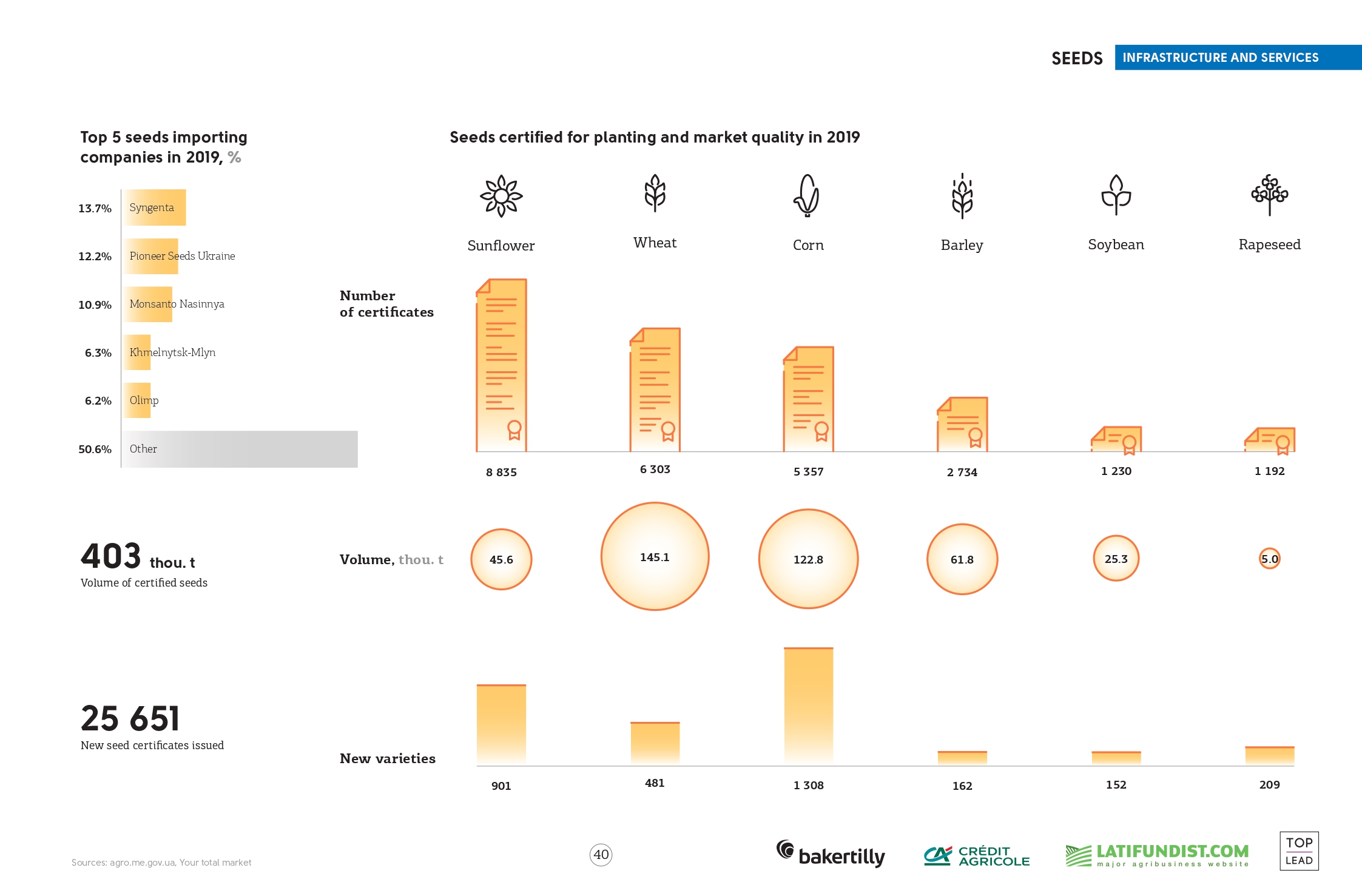 She noted that the doubling of foreign exchange earnings from seed exports in 2020 is a positive signal. First and foremost, it means that the reliance on entering the markets of the EU countries was right.
"The decision to promote Ukrainian seeds' equivalence is not a mere image project or a whim of a separate market player but an effective mechanism for cooperation between the EU and Ukraine. European agriproducers have gained access to high-quality seeds from Ukraine, and companies that invest in their production have an opportunity to enter the premium markets of Europe," suggests Susana Grigorenko.
Previously reported that grain is the second-largest export group of products delivered from Ukraine to foreign markets in January 2021.