Rapeseed oil production slashed by 27% in 2020, largest producers
Rapeseed oil production in Ukraine reduced by 27% YoY in 2020 and totalled 107 thou. t, the Association Ukroilprom reports.
The country's largest producers in the reporting period by market share: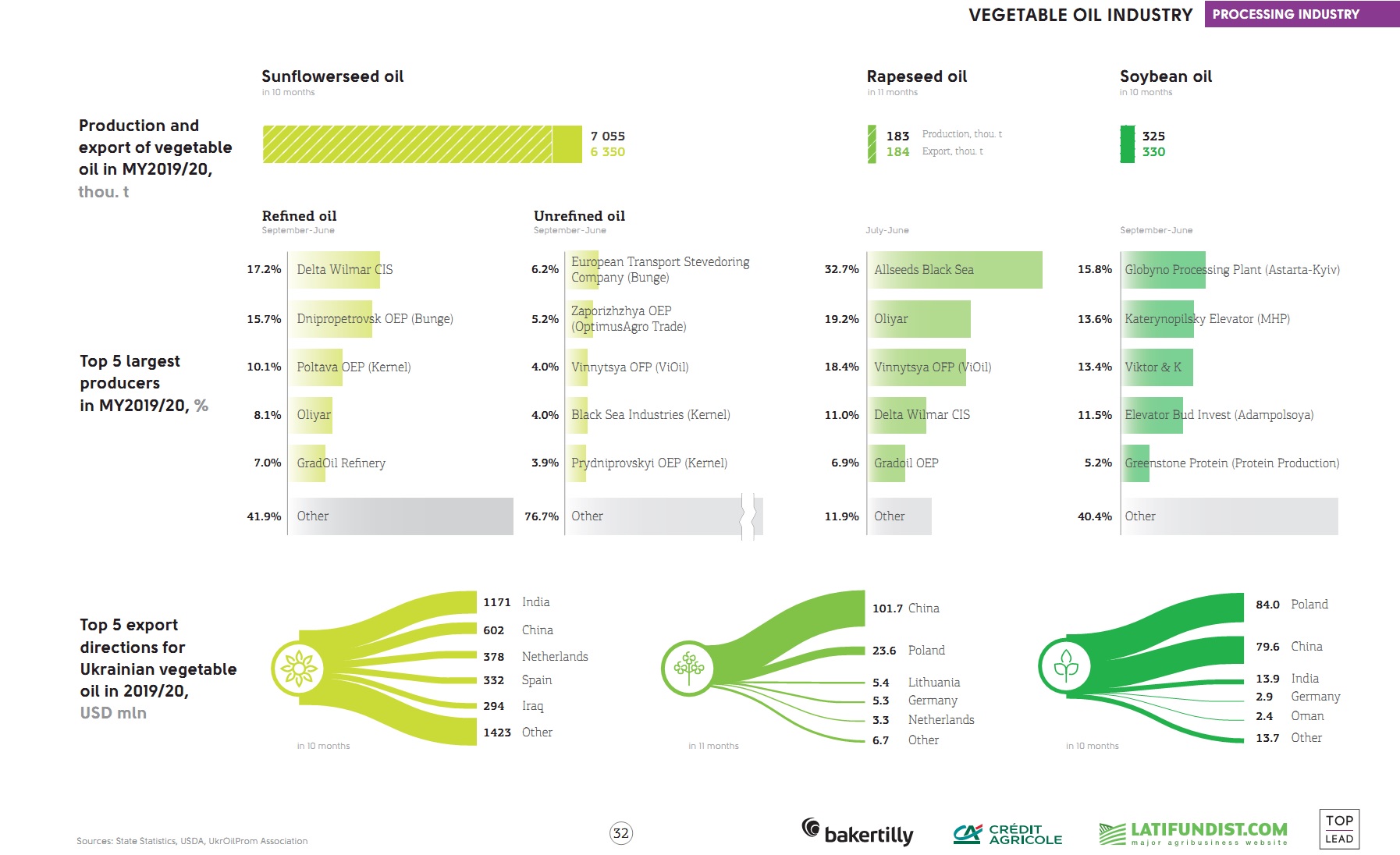 As a result of the lower rapeseed production in 2019/20(September-August), there is still a 20% lag in export performance from the last marketing year. The decrease in rapeseed processing volumes had a negative impact on exports of rapeseed oil and rapeseed meal. The figures fell to their lowest for the last three seasons.
In the 2020 production season, rapeseed bulk yield in the country totalled 2.55 mln t on 1.11 mln ha. The crop yielded 2.29 t/ha on average.