Sunflowerseed export from Ukraine in January upsized 2.4x
Sunflowerseed export from Ukraine in January 2021 made up 12.43 thou. t, 2.4x more YoY, the State Customs Service data show.
The dollar value worth of sunflowerseeds exported is USD 3.62 mln vs. USD 2.25 mln in January 2020.
The major importing countries:
Turkey: USD 2.42 mln, 66.9% of the total volume exported

Germany: USD 304.51 thou., 8.4%

Belgium: USD 287.09 thou., 7.9%

Finland: USD 142.47 thou., 3.9%

Moldova: USD 109.9 thou., 3%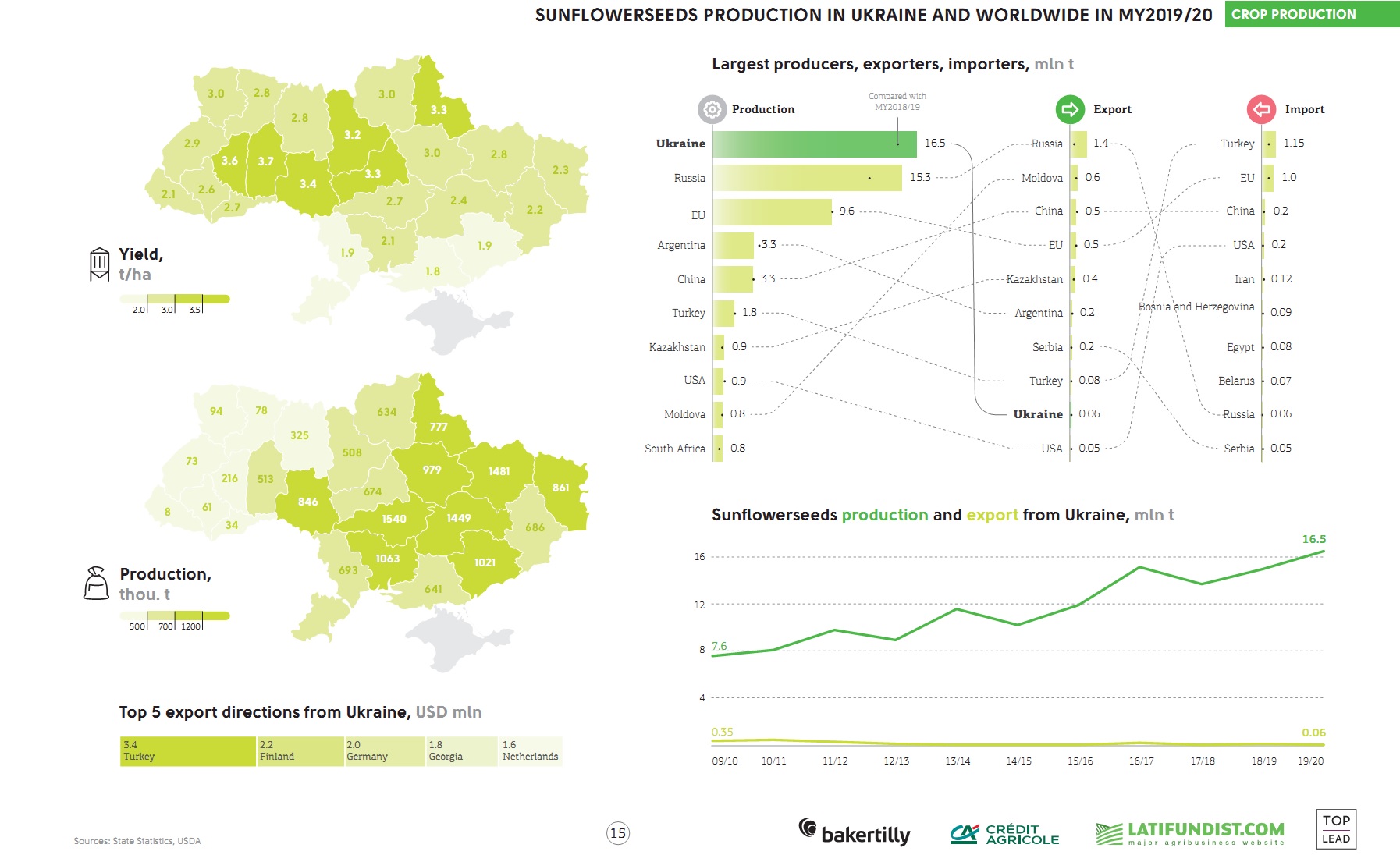 Sunflower import to Ukraine in the reporting period amounted to 3.89 thou. t worth USD 40.7 mln. Sunseeds were supplied by Turkey (USD 15.39 mln), the U.S.A. (USD 13.29 mln), France (USD 6.06 mln).
Sunflowerseeds export from Ukraine in 12M 2020 totalled 187.9 thou. t, 2.3x more YoY (12M 2019: 82.25 thou. t).