Ukrainian sunflower oil prices rose sharply — analysts
Export quotations for Ukrainian crude sunflower oil rose sharply, adding USD 65-70 over the past week amid the strengthening of oil prices and, consequently, of other vegetable oils, Refinitiv Agriculture reports.
"Supply prices are also backed by rumours of the possibility of Russia imposing restrictive measures on sunflower oil exports. At the same time, external demand for sunflower oil remains rather tepid," analysts note.
The small volume of sunflower oil purchases made by India for March and April-June shipment has only pushed offer prices up. Ukrainian sunoil offers for March loading period as well as in April-May are scarce, often exceeding 1400 USD/t FOB, while demand prices are 40-50 USD/t lower.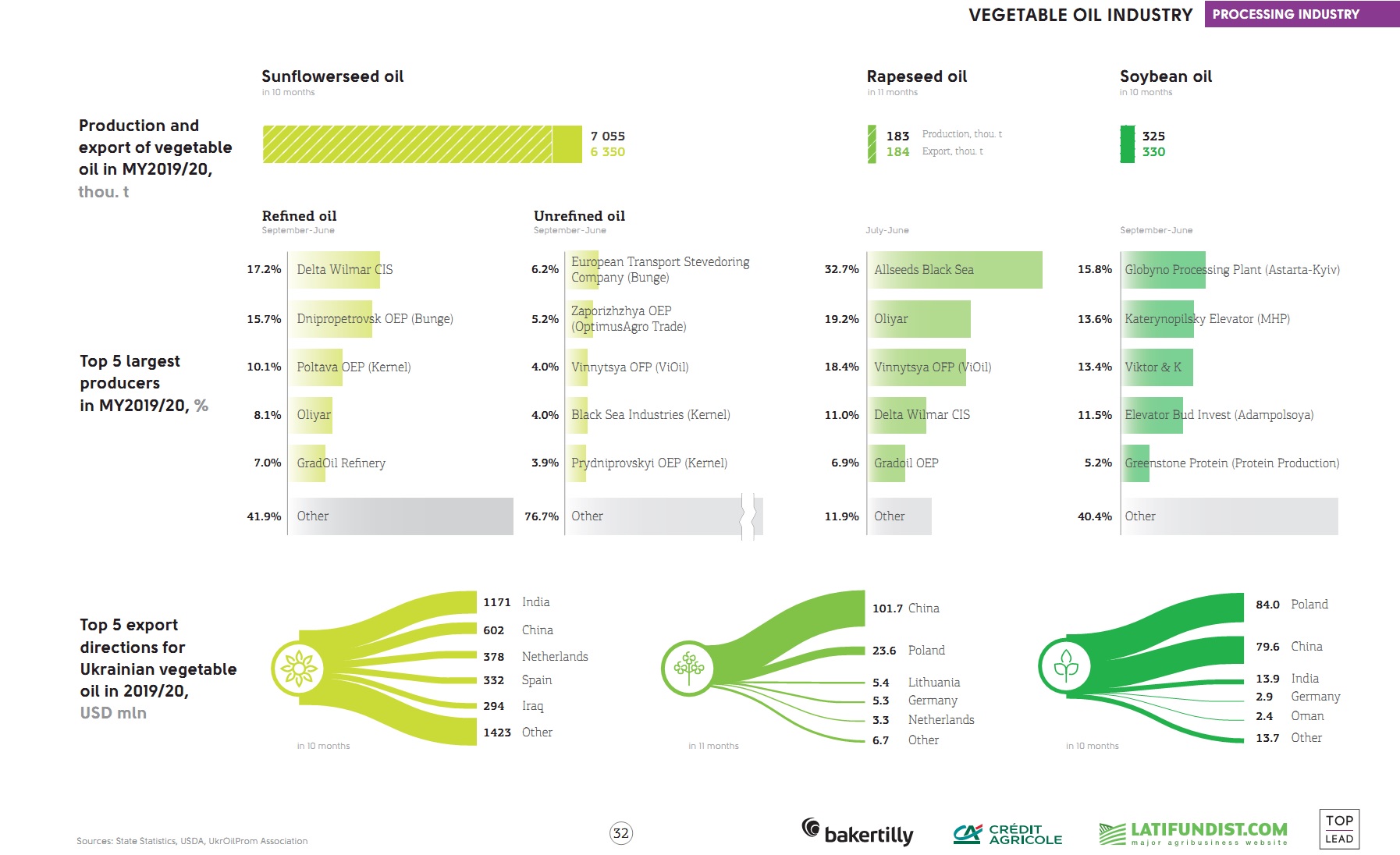 Traders reported on Thursday that the lowest price offered in the final round of negotiations in the Turkish Grain Board's (TMO) tender for 25,000 tonnes of crude sunflower oil was 1394 USD/t C&F Tekirdağ for a 5,000-tonne consignment. Other offers were at 1429-1441.5 USD/t C&F.
The lowest offer of 10,000 t of sunflower oil for the Egyptian state-owned company GASC tender for delivery between 1-15 April was 1419 USD/t C&F.
"Ukrainian traders suggest that high offer prices in these tenders are also prompted by raised freight costs. Egypt has refused to buy sunflower oil and limited its purchases to soybean oil, TMO is still considering offers and there is no information regarding purchases yet," analysts said.
Previously reported that crushing facilities in Ukraine produced 917 thou. t of refined sunflower oil in 2020, 17.7% more YoY (2019: 778.9 thou. t).
Learn more: