KSG Agro rented additional farmland, increased landbank to 24 thou. ha
KSG Agro agricultural holding has increased its land bank by 1,500 ha. This represents 6.7% of the existing land bank of 22,469 ha as of January 2021. Hence, KSG Agro has a land bank of around 24,000 ha as of February 17, 2021.
Rented farmland volume has been increased through leasing land shares in the village of Strilkove in Henichesk district of Kherson region. The agroholding plans to use these lands to produce crops, although it is not reported which.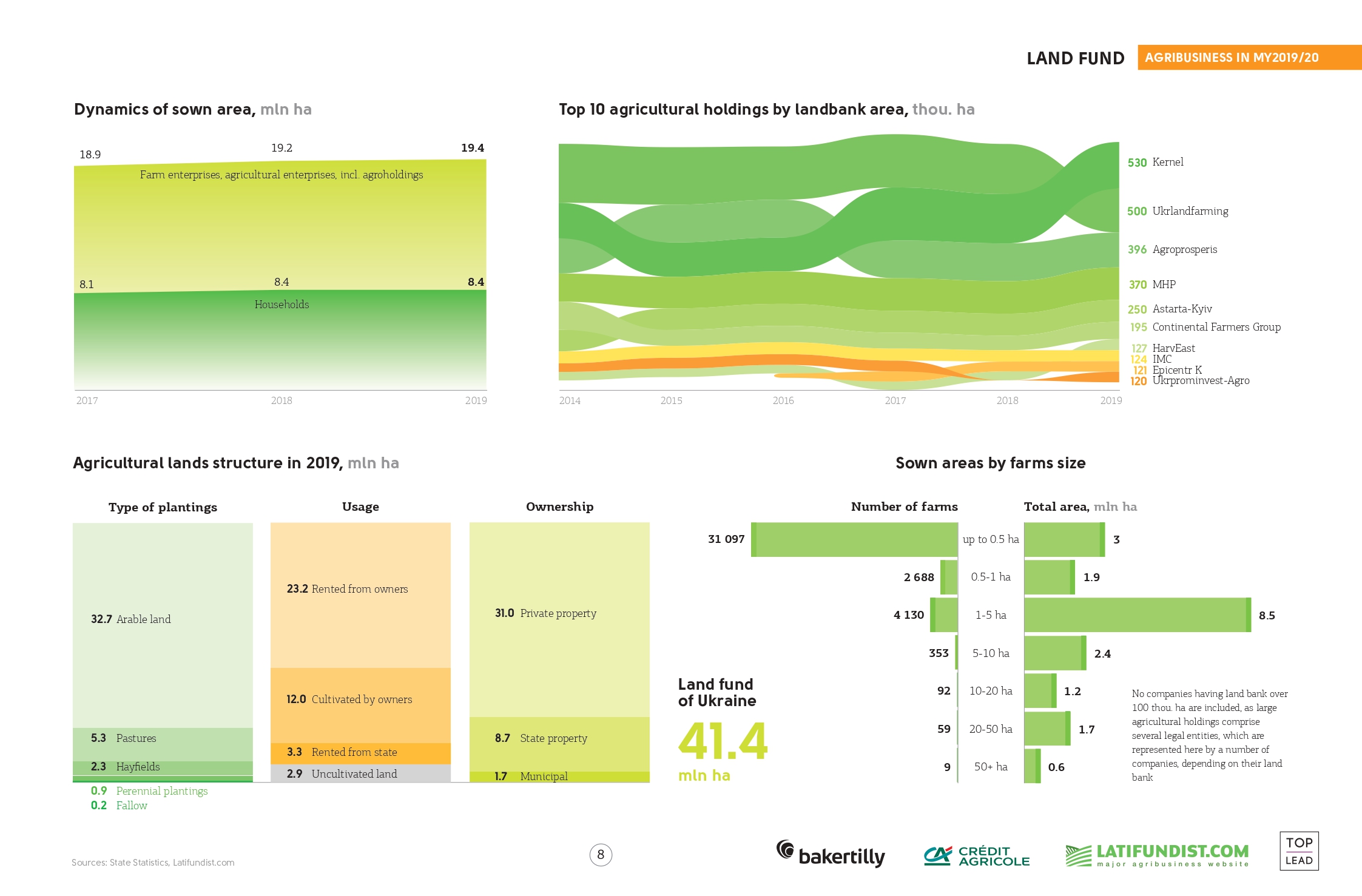 As a reminder, Misak Khidiryan's A.G.R. Group agricultural holding was also considering an increase of its land bank in southern Ukraine, Kherson region in particular.