Jordan bought tendered feed barley USD 6.5 higher from earlier this month
Ministry of Industry and Trade and Supply of Jordan booked 60 thou. t of barley at a tender on February 23, Zerno On-Line reports.
The country purchased barley from Viterra(Glencore Agriculture before rebranding in November 2020) at 264.50 USD/t C&F for shipment in the first half of September. This price is 6.5 USD/t higher than the barley tender held on February 2 for shipment in the second half of August.
Other companies' barley offers: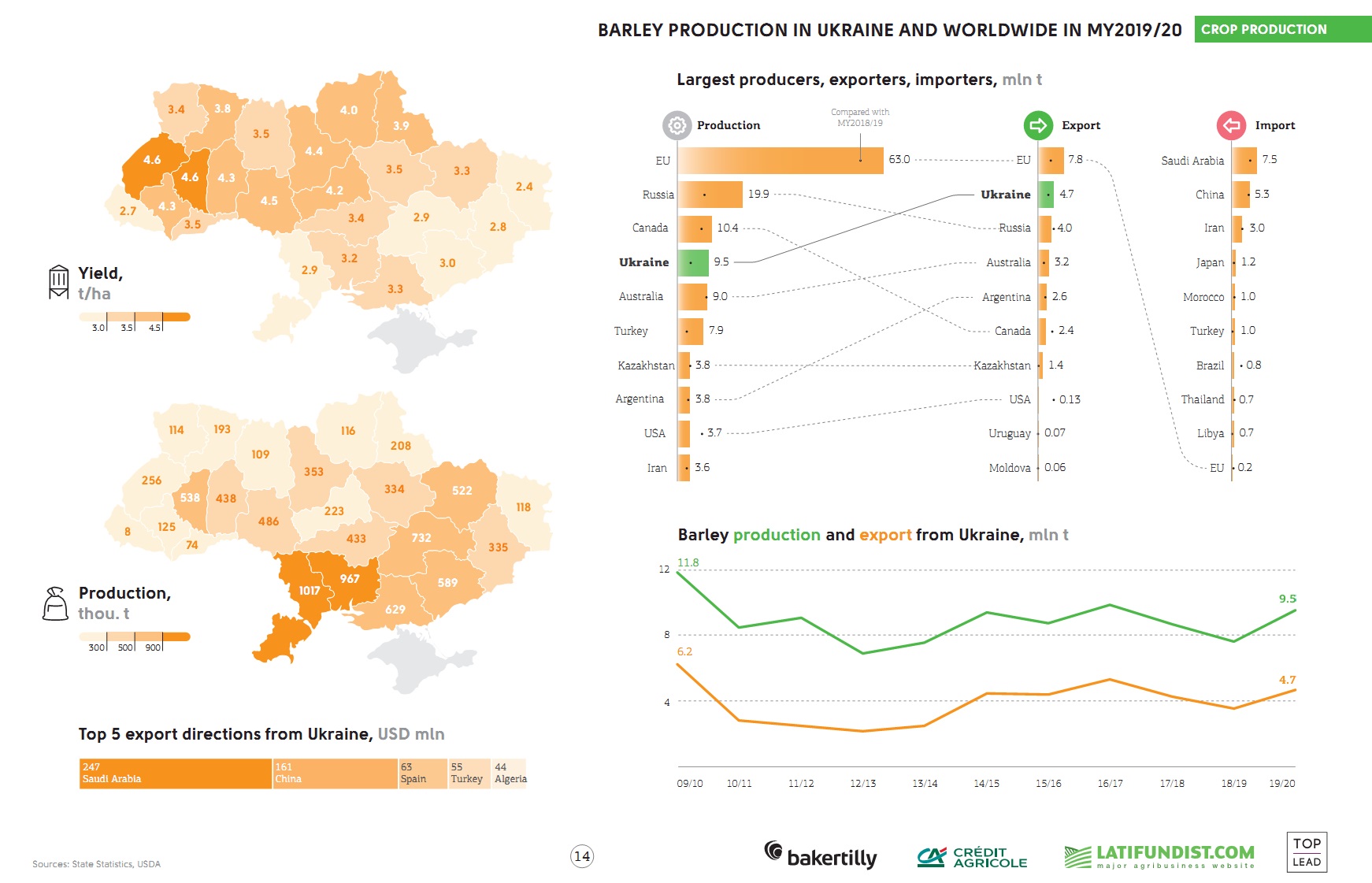 Previously reported that barley export from Ukraine as of February 19 stood at 3.96 mln t, 20 t under the previous year's comparative period.
Learn more: