Poultry products export from Ukraine totalled over 435 thou. t in 2020, key suppliers
Ukrainian poultry producers earned USD 560.6 mln in 2020, exporting a total of 435,200 t to foreign markets, AgroPolit.com writes.
Broiler meat accounts for the largest share of exports — 425,000 t, which was reflected in the financial results.
The largest exporters of poultry products from Ukraine in 2020:
MHP: 386 thou. t worth USD 510.3 mln t, 90.9% of the total shipment
Dneprovsky: 15.4 thou. t, USD 20.9 mln, 3.6%
Agro-Oven: 6.8 thou. t, USD 7 mln, 1.6%
Pan Kurchak: 3.5 thou. t, USD 3.6 mln, 0.8%
Ular: 2.5 thou. t, USD 2.6 mln, 0.6%
Volodymyr-Volynska Poultry Factory: 1.2 thou. t, USD 1.6 mln, 0.3%
Agro-Ros: 1.3 thou. t, USD 1.5 mln, 0.3%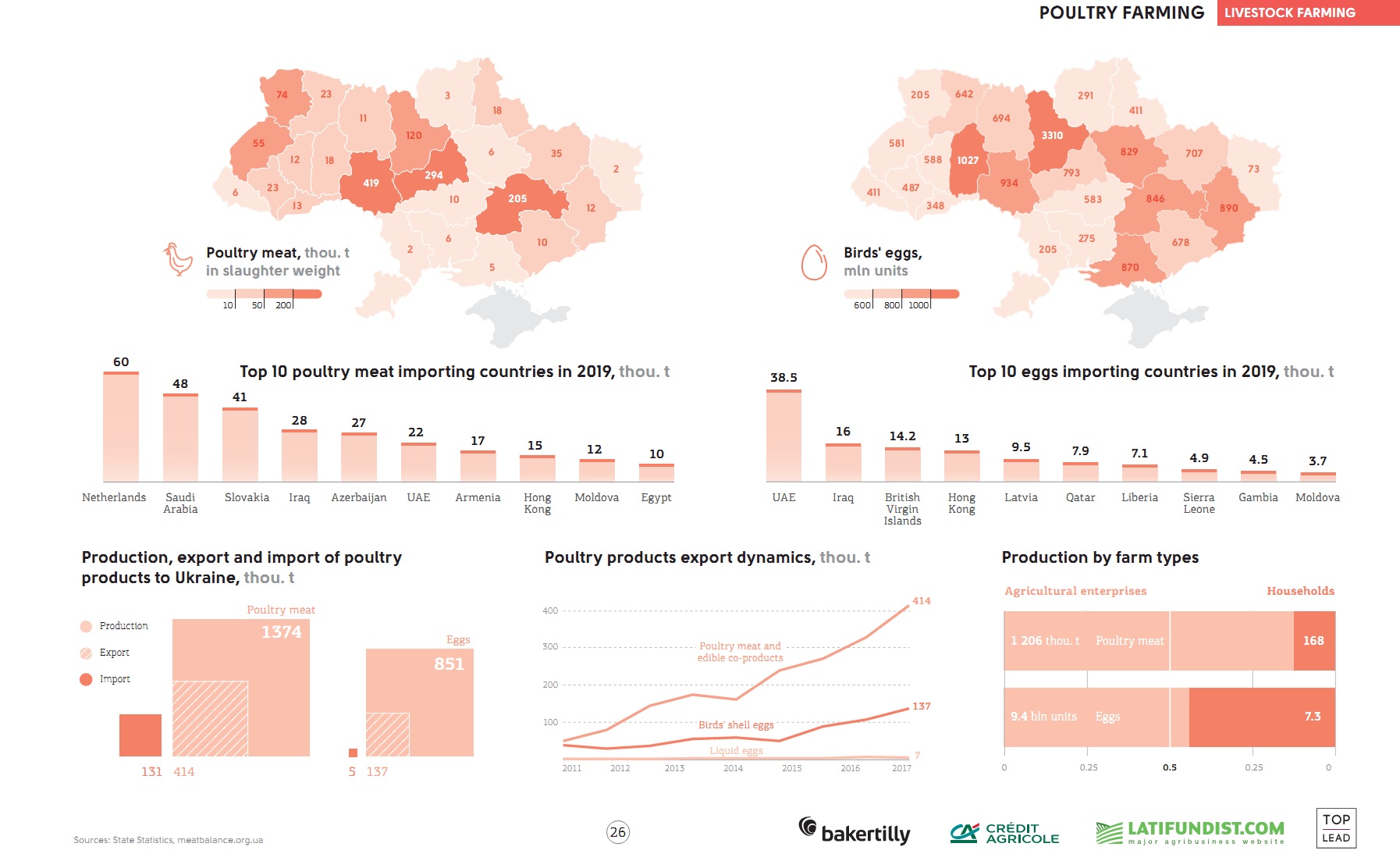 Previously reported that the European Union (EU) accepted regional zoning in Ukraine connected with avian influenza (bird flu).