Indonesia booked Black Sea wheat consignment amid pricefall
Millers of Indonesia purchased 60 thou. t of Black Sea wheat earlier this week amid prices for the crop going down, Refinitiv Agriculture writes.
Singapore traders reported that grain for August shipment was sold at 310 USD/t, including cost and freight (C&F), compared with offers of 315 USD/t last week.
Australian Premium White (APW) wheat was offered at 320 USD/t C&F, the same price as last week.
Wheat export from Ukraine in the 2020/21 season stood at 15.65 mln t as of May 24, 22% down YoY. Under the Memorandum of Understanding signed on Aug 17, 2020, wheat supply from Ukraine in the current season is limited to 17.5 mln t.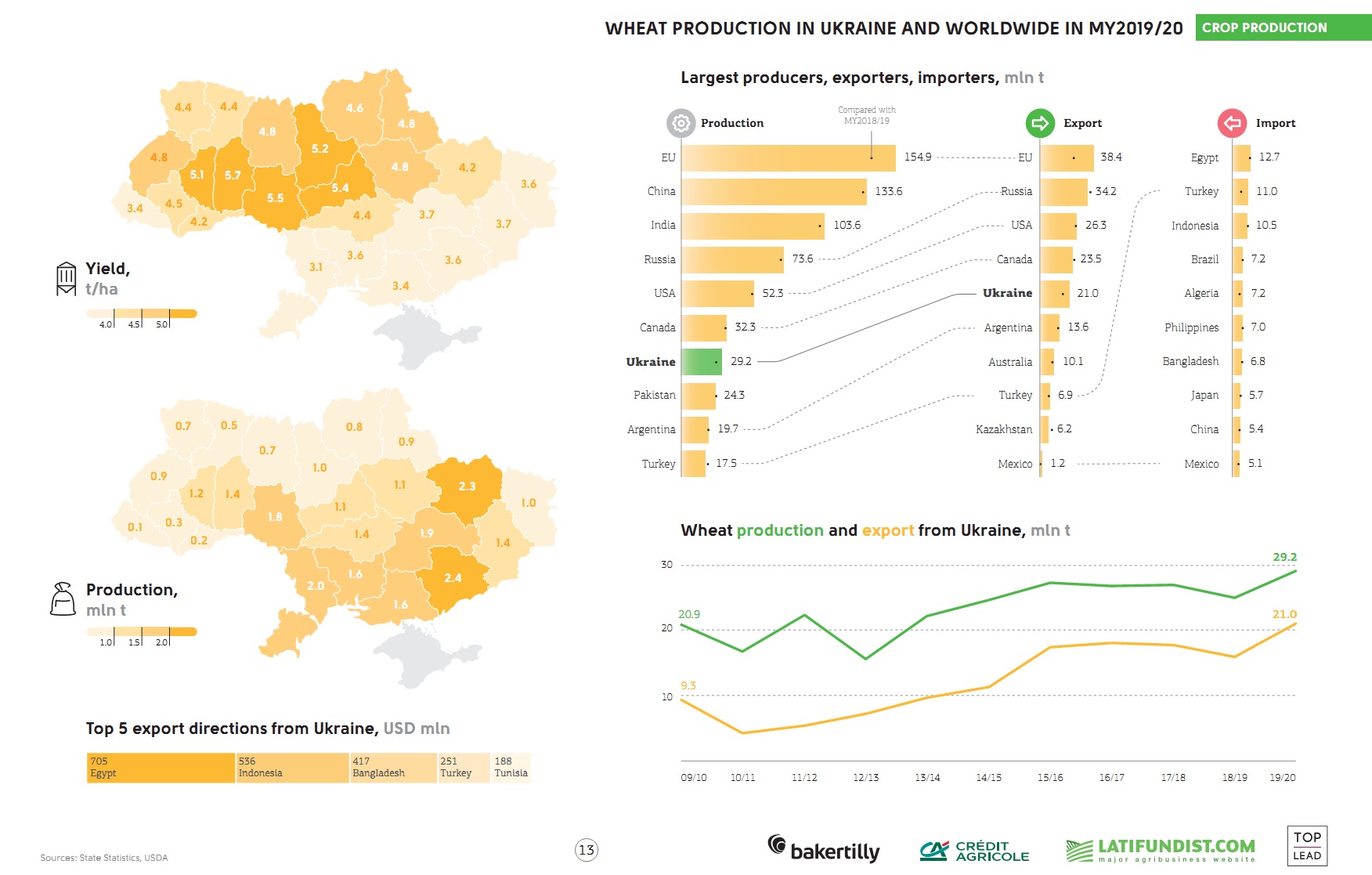 For the country's next wheat crop, agriproducers in Ukraine planted 99% of the planned or 175.2 thou. ha of spring wheat by May 20. Winter wheat area totals 6.1 mln ha in the current production season.
In its May report, USDA projects wheat production in Ukraine at 29 mln t in 2021/22. The forecast for 2020/21 is at 25.42 mln t.
Learn more: