Crushers in Ukraine cut soybean oil production in Jan-Apr
Crushing plants in Ukraine produced 74.56 thou. t of unrefined soybean oil in January-April 2021, 29.2% down YoY.
The State Statistics Service reports that in April of the current year the output of unrefined soybean oil dropped to 19.74 thou. t, 14.5% down YoY.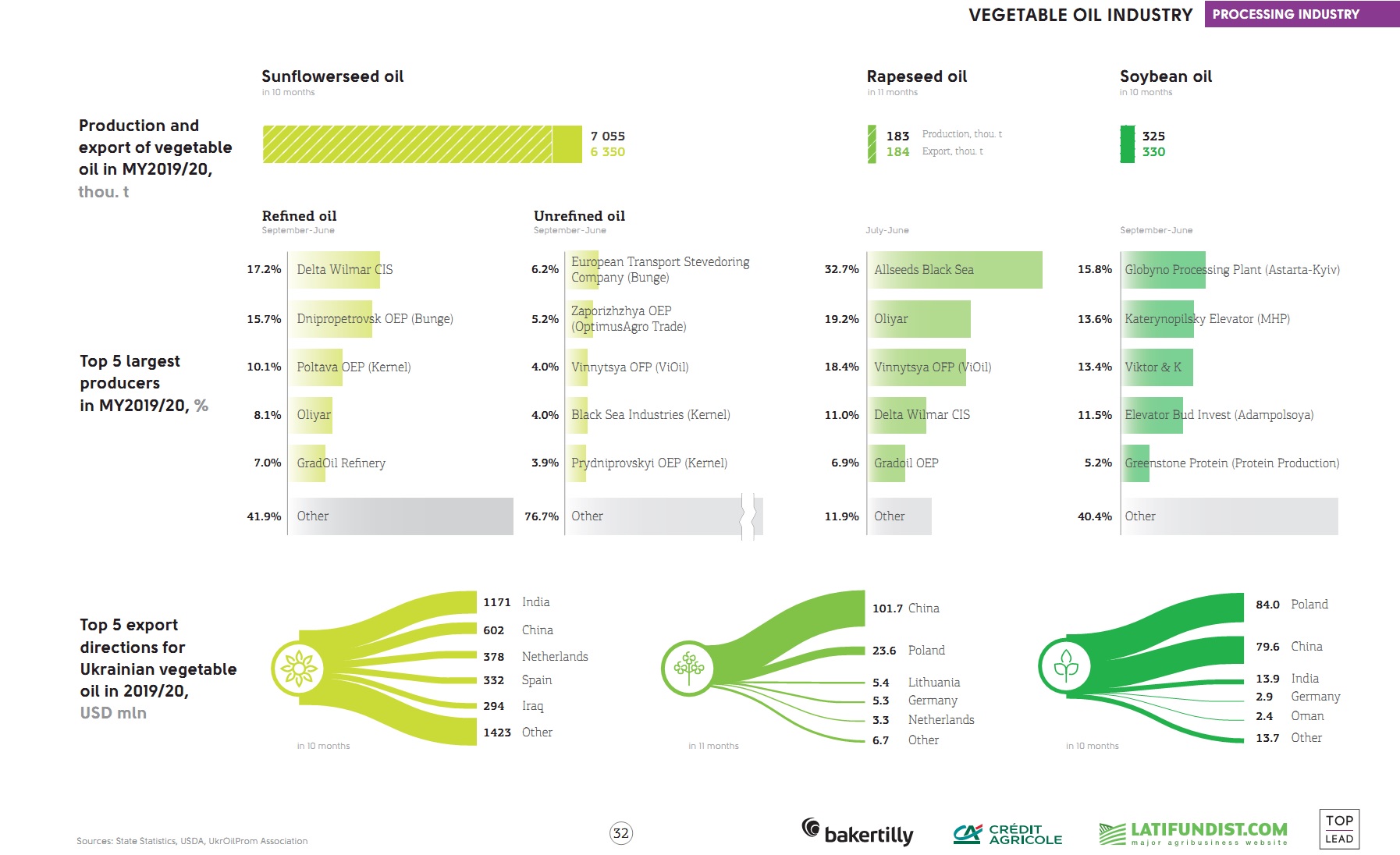 As of May 27, soybean sowing in Ukraine progressed to 87% of the planned 1.4 mln ha.
Soybean and products export in April made up 59 thou. t, 1.6x higher from March shipment.
USDA experts project a 22.58 mln t increase in the global soybean harvest in 2021/22.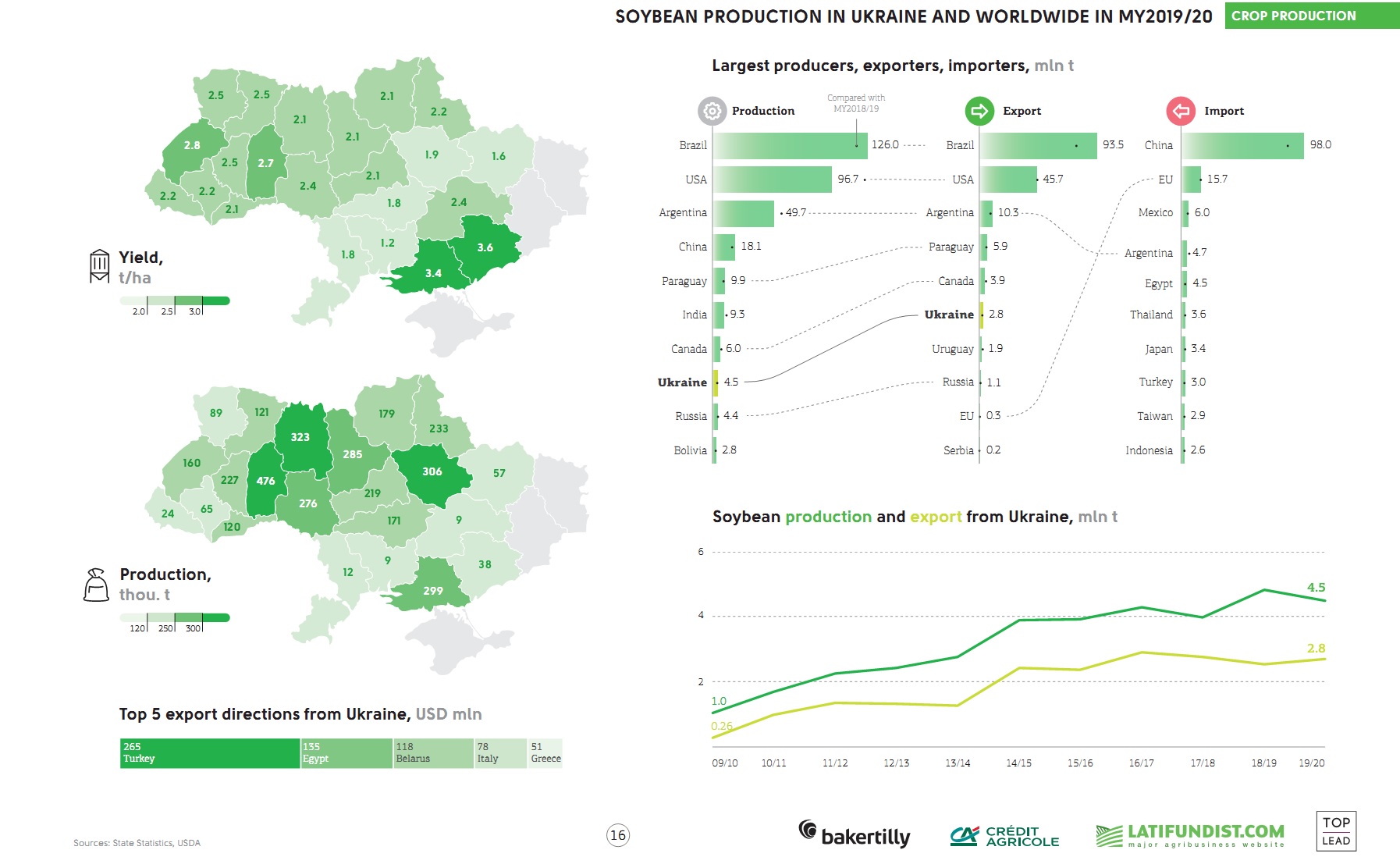 Learn more: