Sugar export from Ukraine plunged 25x in Jan-Apr
Beet sugar export supply from Ukraine in January-April 2021 dropped to 2.18 thou. t, 25x down YoY (Jan-Apr 2020: 54.56 thou. t worth USD 20.17 mln), the data of the State Customs Service show.
The dollar value of sugar exported is USD 1.12 mln.
The largest markets for Ukrainian sugar in monetary terms since the start of 2021:
Israel: USD 517.4

thou.

, 43.3% of the total supply
Germany: USD 365.94

thou.

, 30.6%
Moldova: USD 176.69

thou.

, 14.8%
South Korea: USD 56.86

thou.

, 4.8%
Georgia: USD 35.26

thou.

, 2.9%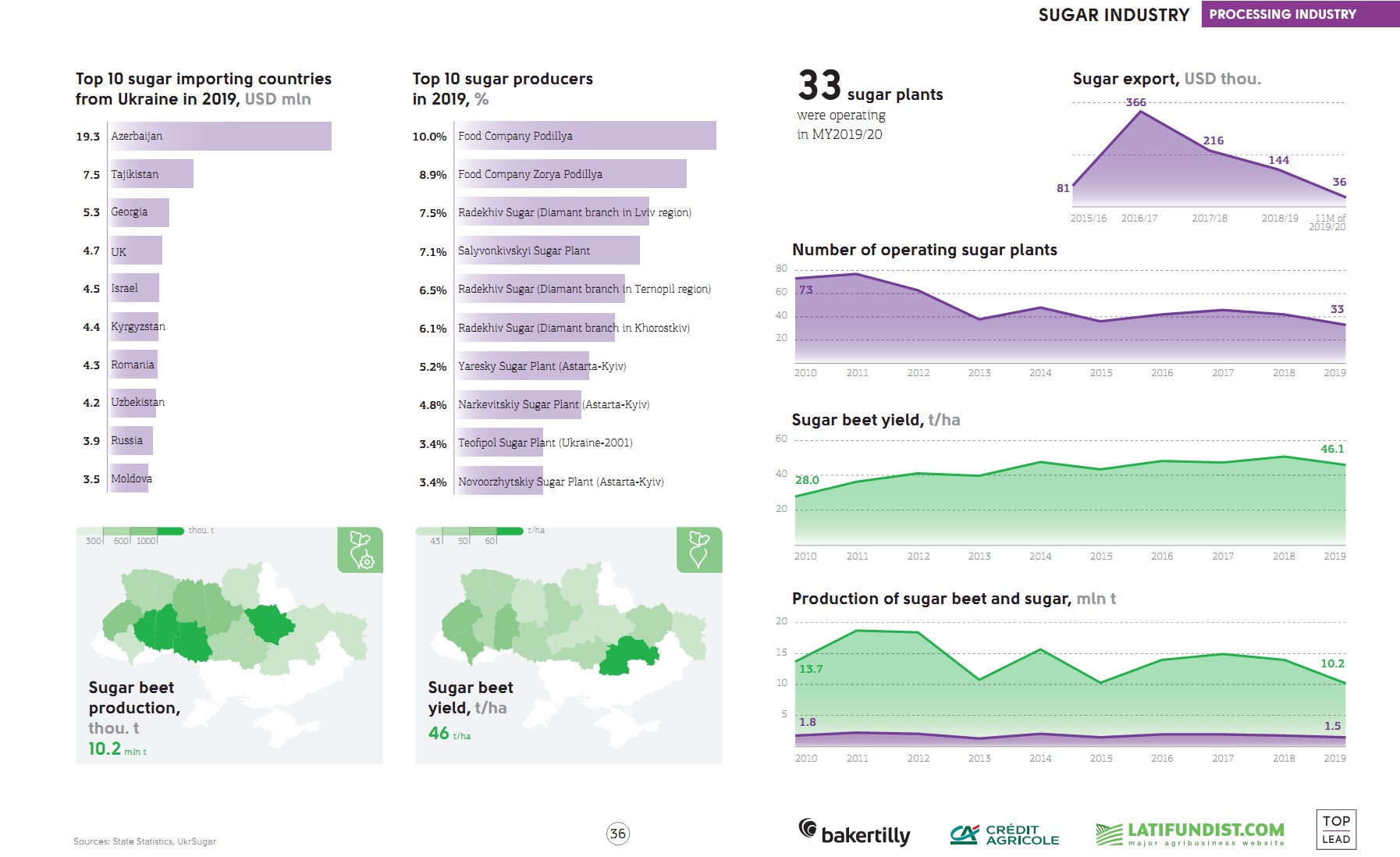 Sugar import to Ukraine in 4M 2021 totalled 40.12 thou. t for the amount of USD 21.05 mln. The key exporters in this period are Poland (USD 13.84 mln), Belorus (USD 2.21 mln), Germany (USD 1.72 mln).
Previously reported that Astarta-Kyiv started cane raw sugar processing at its sugar refinery in Polvata region, Yareskivsky Sugar Plant.