Sunflower oil export from Ukraine filled 82% of agreed in MoU volume
Sunflowerseed oil export from Ukraine in September-May 2020/21(September 2020-August 2021) came to 4.42 mln t as per preliminary data. The volume exported makes up 82.1% of the agreed in the Memorandum of Understanding signed by the Economy Ministry of Ukraine and the Association Ukroilprom.
As reported by the Association, in May sunflower oil shipment reached 502 thou. t.
The major sunflower oil importing countries in May:
India: 34.6% of the total shipment

EU member states: 26%

China: 19%

Iraq: 13%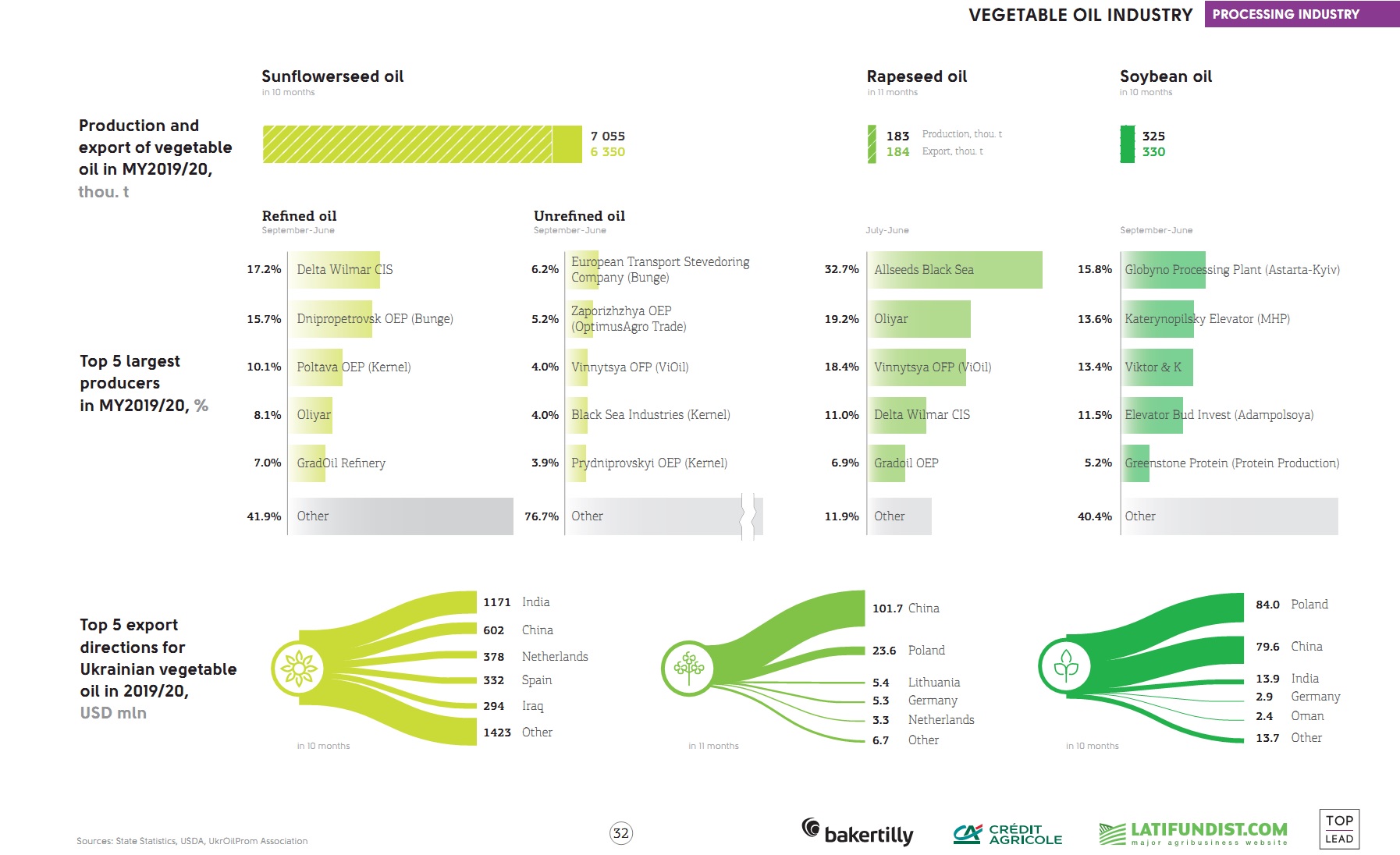 The Health Ministry of Ukraine adopted the maximum permissible levels for chlorpyrifos and chlorpyrifos-methyl in agricultural products and foodstuffs, including sunflower and sunflower oil.
Learn more: