Sunflowerseed export shipment from Ukraine up a quarter in 5M 2021
Sunflowerseed export from Ukraine in January-May 2021 came to 39.99 thou. t, 26% more YoY (Jan-May 2020: 31.8 thou. t), the State Customs Service data show.
The dollar value worth of sunflowerseeds exported reached USD 19.37 mln, 54% higher from the prior-year period (Jan-May 2020: USD 12.3 mln).
The major sunflowerseeds importing countries:
Turkey: USD 10.71 mln, 55.3% of the total volume exported
Bulgaria: USD 1.82 mln, 9.4%
Germany: USD 1.3 mln, 6.7%
Finland: USD 933.9 thou., 4.8%
Moldova: USD 894.44 thou., 4.6%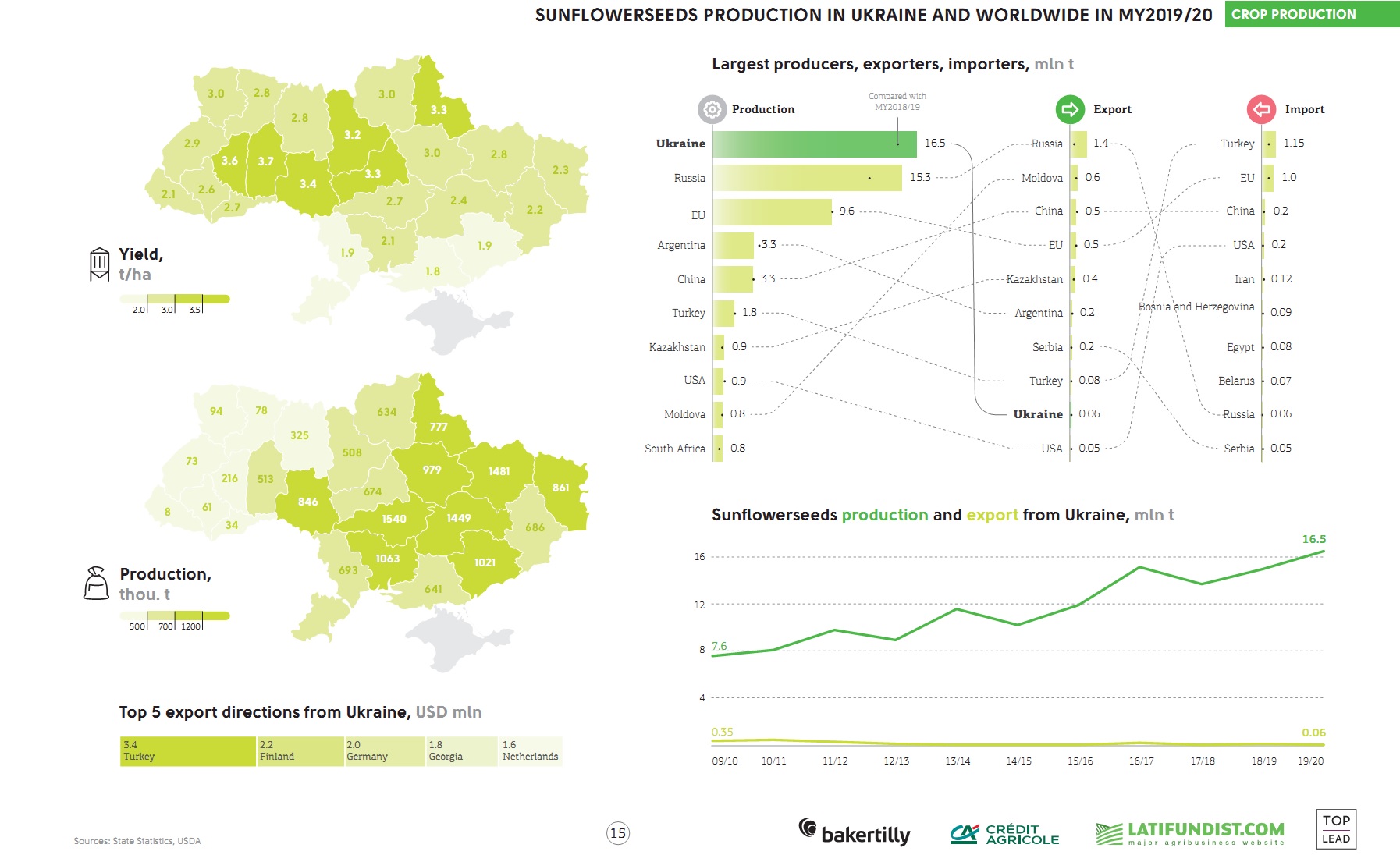 Sunflower import to Ukraine in the reporting period stood at 18.17 thou. t worth USD 197.5 mln. Sunseeds were supplied by Turkey (USD 63.7 mln), the U.S.A. (USD 62.7 mln), France (USD 29.6 mln).
The Economy Ministry of Ukraine suggested limiting sunflower export from the country.
As of June 24, sunflower sowing in Ukraine was 101% complete on 6.48 mln ha.
In 2020, sunflower production in Ukraine totalled 13.1 mln t on 6.4 mln ha using the average yield of 2.06 t/ha.