EU imported 1.5 mln t of sunflower oil from Ukraine so far 2020/21
The EU imports of sunflowerseed oil since the start of the 2020/21 season(1 July 2020-27 June 2021) have totalled 1.67 mln t. Under the European Commission report, in the period July 2019-June 2020, the EU countries (including the UK) imported 2.32 mln t of sunflower oil.
Top 5 exporters of sunflowerseed oil to the EU so far 2020/21:
Ukraine: 1,486.2 mln t, 88.9% of the total EU import
Serbia: 85.45 thou. t, 5.1%
Moldova: 65.42 thou. t, 3.9%
Russia: 7.45 thou. t, 0.4%
Argentina: 7 thou. t, 0.4%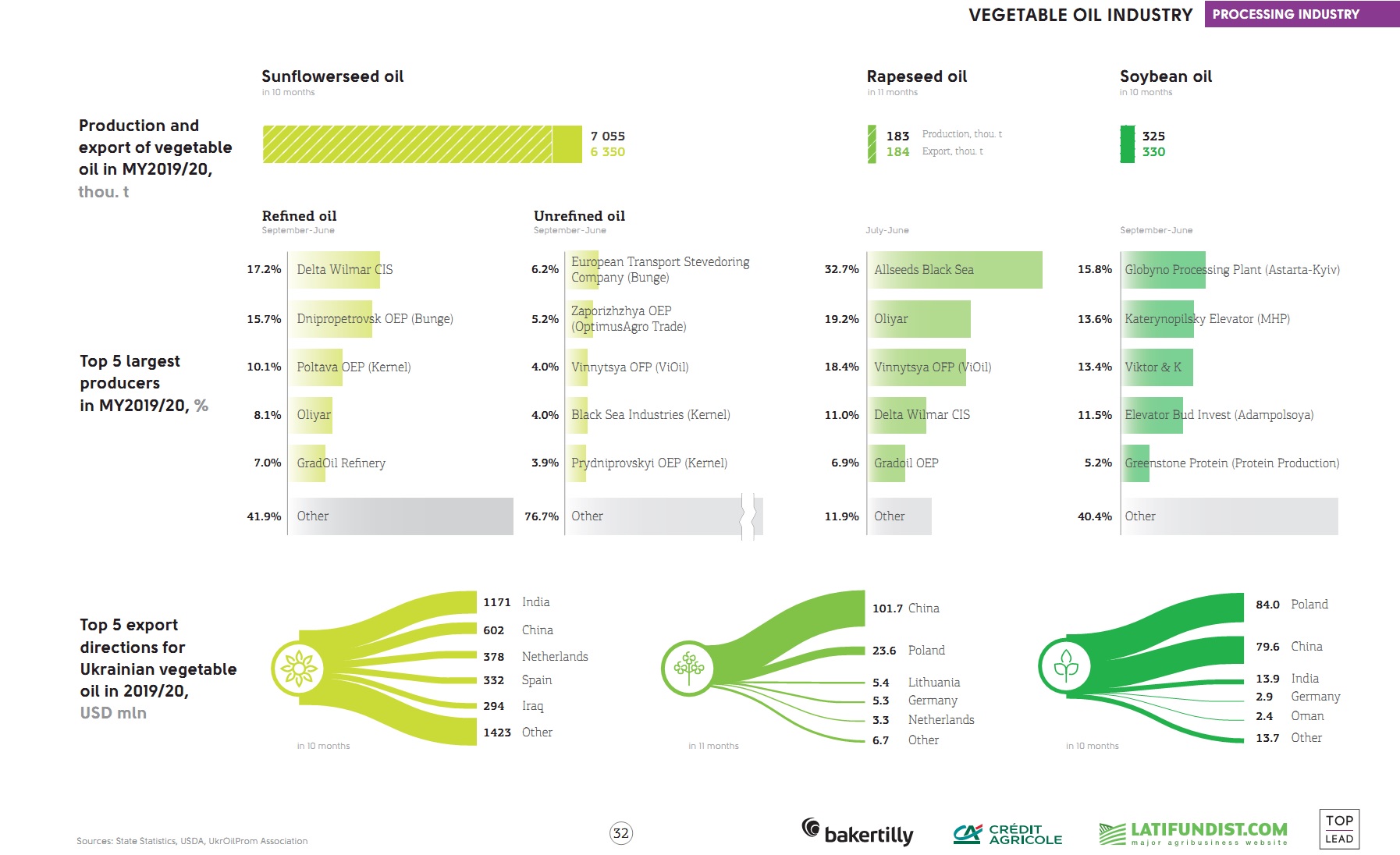 Export of sunoil from the EU countries has reached 562.73 thou. t since the start of 2020/21.
In May, crude sunflower oil production in Ukraine dropped by 43.4% YoY. Traders informed that some crushing plants completed the season earlier than usual.
Learn more: