Cygnet first attempt of sunflower production completed with 3.4 t/ha average yield
Cygnet Agrocompany completed its first sunflower campaign on 5.4 thou. ha. The bulk yield of the crop stood at 20.4 thou. t. The actual yield of sunflower is reported by the company at 3.4 t/ha.
Cygnet-Center deputy director for crop production Mykola Zhuravel says that harvesting was started and finalized as planned. The company had hired combine harvesters. He adds that favourable weather supported the cropping pace and had no impact on the quality of the grain.
Once sunflower was harvested, tillage operations started to prepare the soil for corn planting in spring 2022.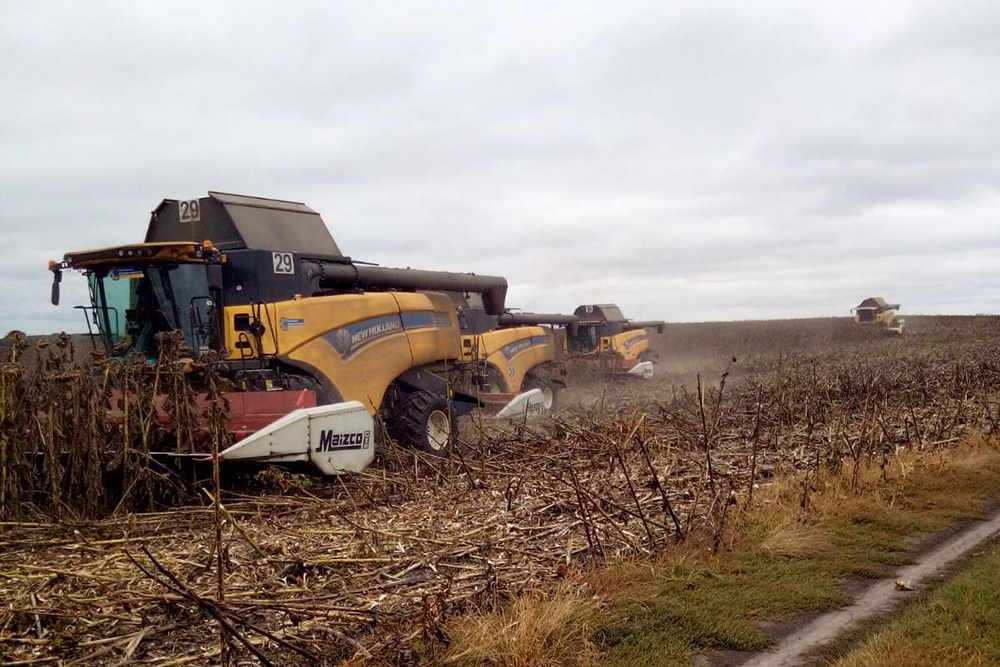 As of 13 October, sunflower production in Ukraine reached 10.91 mln t on 73% of the planned areas. The average yield summed 2.3 t/ha.
The USDA in its October report revised downward the projection for sunflower production in Ukraine in 2021/22.
Learn more: