Cygnet completes soybean harvest with record yield indicator
On 9 October, Cygnet Agrocompany completed soybean harvesting with record productivity indicators — 3.5 t/ha of actual yield.
Soybean bulk yield on 1.6 thou. ha made up 6.1 thou. t of bunker weight.
"This year's vegetation period for soybeans was prolonged, but having conducted the pre-desiccation, we harvested soybeans within the optimal time. The harvesting was fast and the new crop quality is good enough. The machinery didn't let us down, there were eight harvesters in the fields: four ours, and four outsourced," comments Oleksandr Haponyuk, Chief Agronomist at Cygnet-Center.
Soybean harvesting is followed by pre-sowing tillage and winter wheat planting.
As of 7 October, soybean harvesting in Ukraine was 46% completed. The crop yielded 2.54 t/ha on average.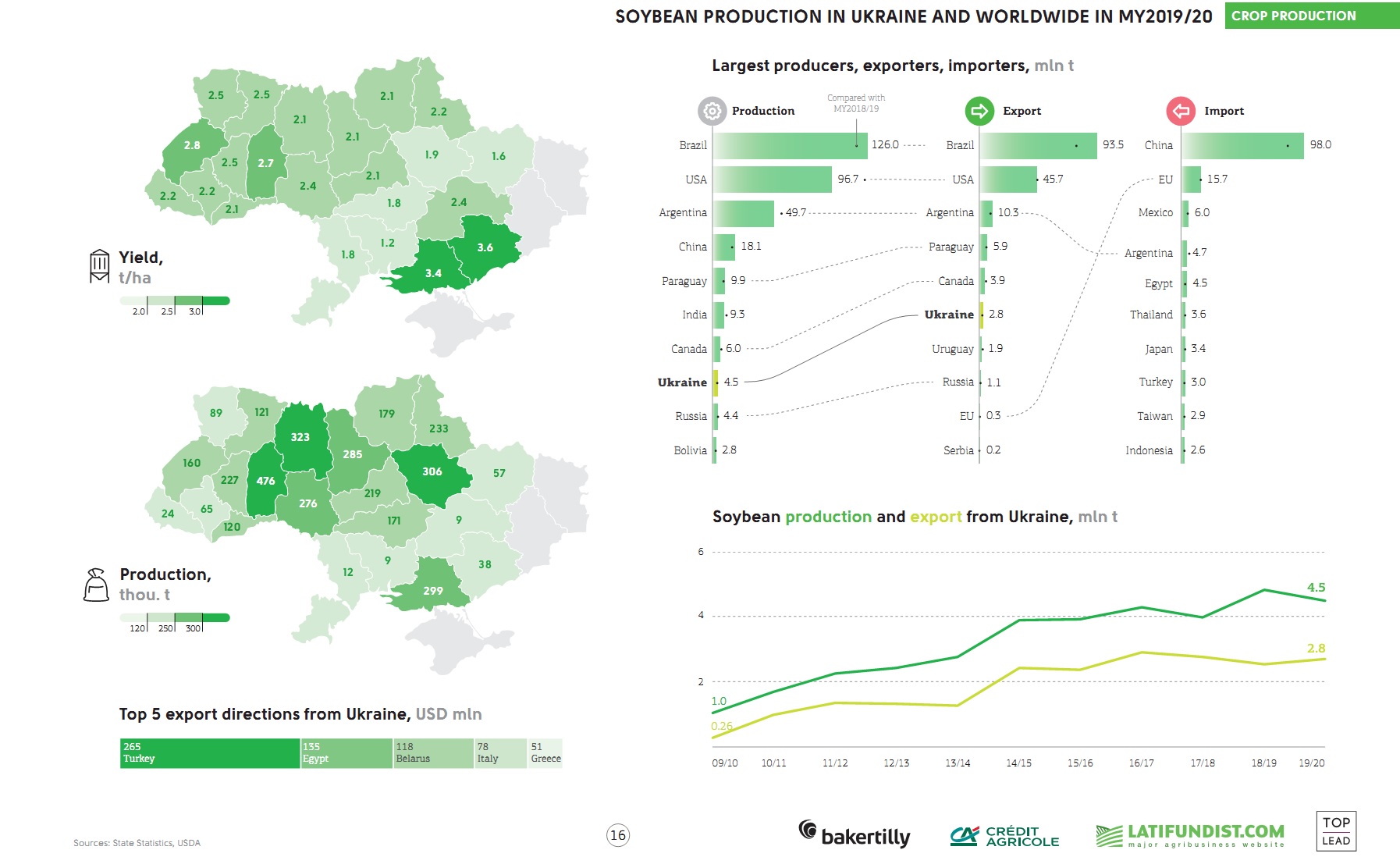 Learn more: