Corn prices firm up in Ukraine market despite December futures growth
Corn prices in the Ukrainian market have stabilized, despite the upward trend in the December futures for Black Sea corn, since the high cost of freight and drying services hold back the sale of grain, Barva Invest analysts report.
December U.S. corn futures are up by USD 0.05 per bushel, while Black Sea corn is up by USD 0.75 per ton.
Experts note that corn quotes remain backed by increased demand from bioethanol producers. At the same time, rains in the U.S. could slow the corn harvest, but so far it appears insignificant.
"Corn found support in the slowdown in harvesting linked to the current rains in the Corn Belt. However, this slowdown should be put into perspective, as 66% of the area was estimated to be harvested last Sunday, compared to an average of 53% over the past five years," Agritel analysts comment.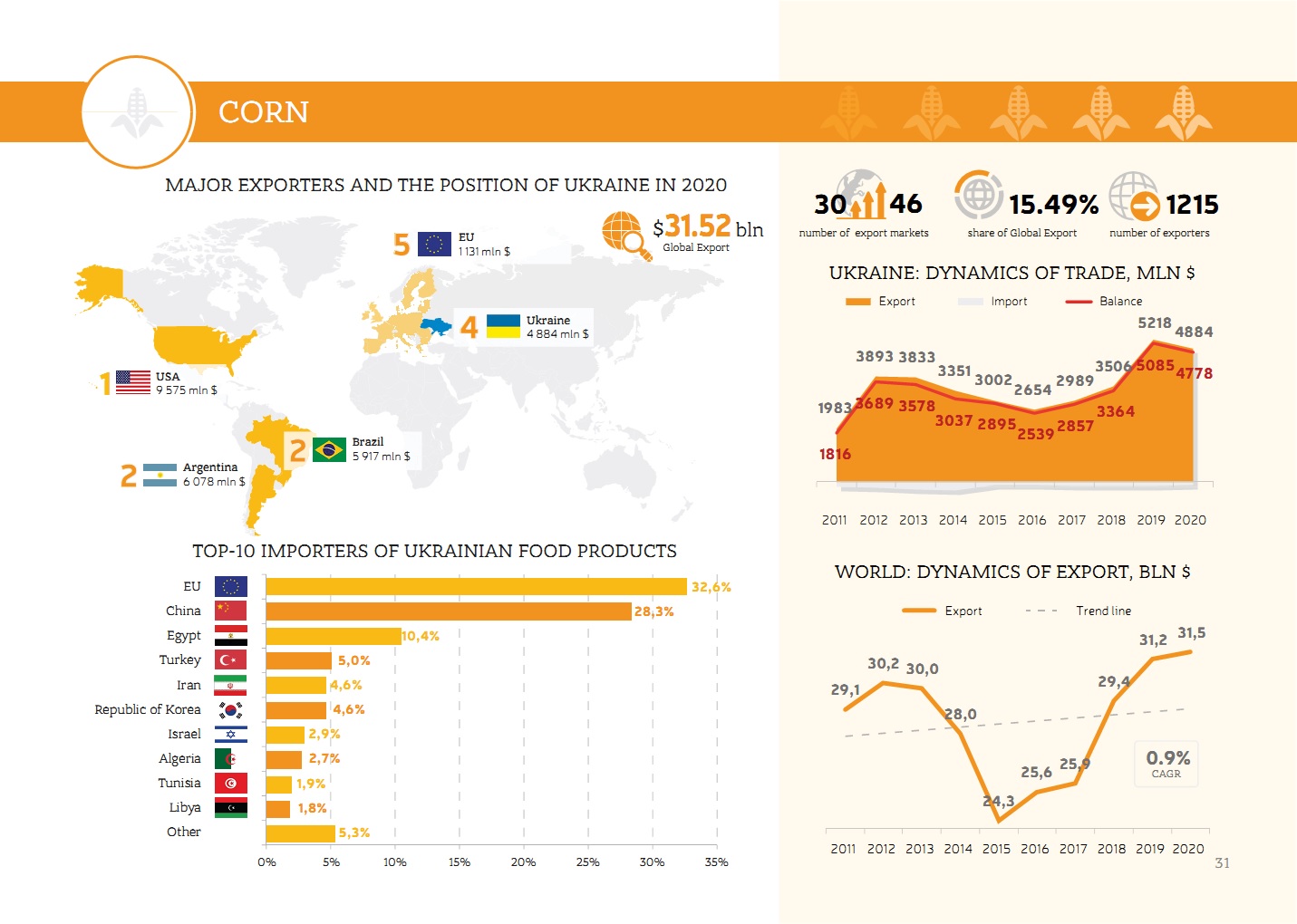 Grain traders in Ukraine note that the stabilization of the market is temporary, and after the grain harvest is done, the situation will change towards the opposite direction.
Corn export from Ukraine since the start of 2021/22 has come to 1.75 mln t, 25% up YoY. Corn new crop campaign progressed to 32% of the projected area as of 21 October.
The USDA in its October report forecasts corn supply from Ukraine lower, at 31.5 mln t.
Learn more: