Refineries in Ukraine to produce 1.44 mln t of beet sugar in 2021/22
Considering the current sugar beet yield of 46.97 t/ha, sugar plants will receive 10.6 mln t of raw materials for processing in the 2021/22(September 2021-August 2022) season. Given the average beet sugar yield in Ukraine of 14% (as of November 11), 1.44 mln t of sugar will be produced (this figure is preliminary and subject to revision), the Scientific and Practical Center for Sugar Beet Production reports.
Reportedly, a total of 33 enterprises were launched in the current sugar production season. As of November 11, due to insufficient raw materials, 7 sugar refineries completed the season. On the reporting date, more than 970 thou. t of beet sugar was produced, about 710 thou. t of sugar was produced in the comparative period of 2020.
The sugar content indicator has significantly improved since the beginning of the season and averages slightly over 16.7% in Ukraine, which is 0.4% higher than in 2020 (16.3% as of the reporting date last year). Dry weather in October and November contributed to the qualitative growth of this indicator.
Sugar beet harvesting in Ukraine as of Nov. 11 was 91% completed on 205.73 thou. ha. The crop yielded 9.66 mln t.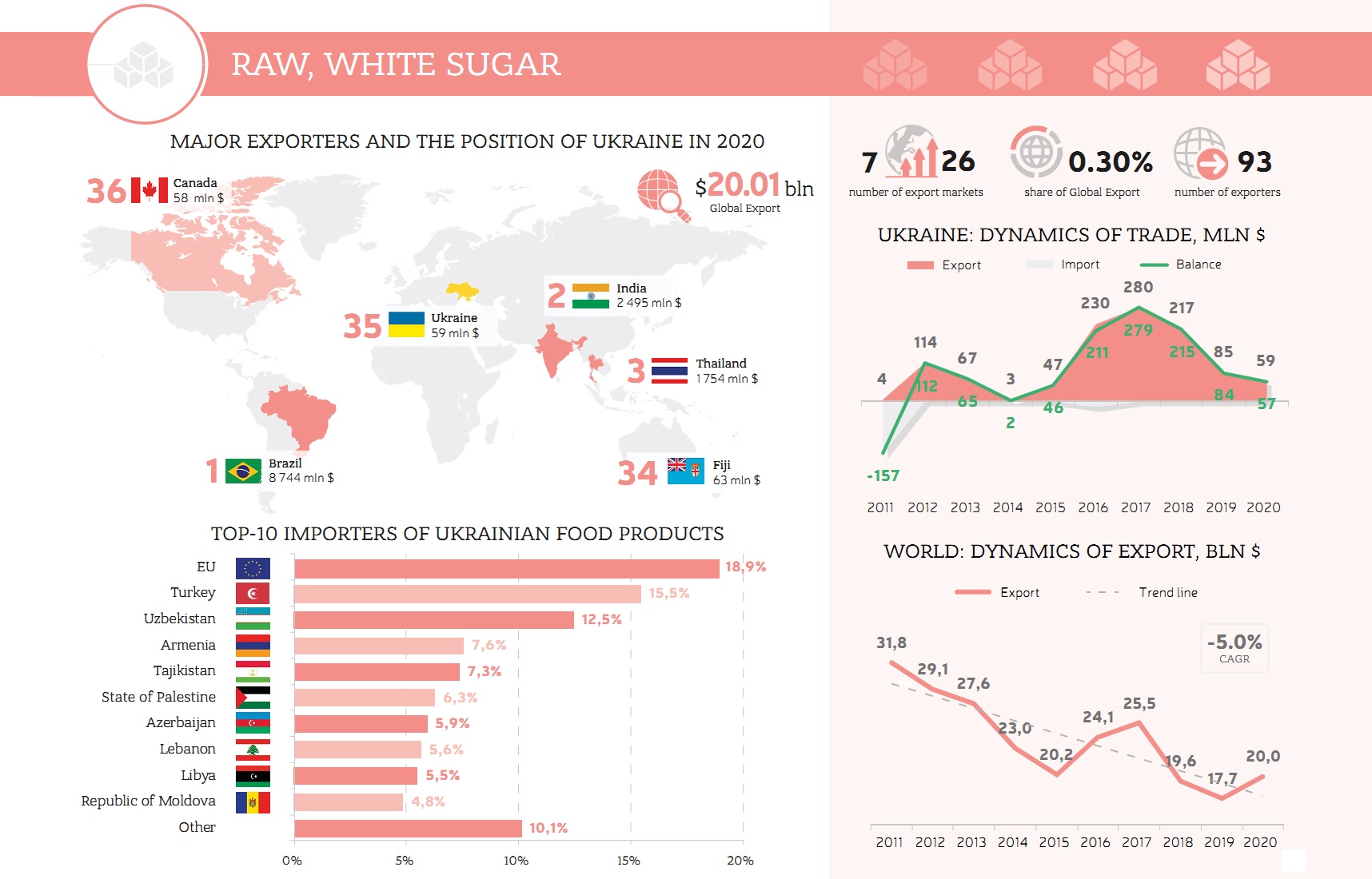 The sugar beet area in Ukraine in the 2021 crop year is 227.14 thou. ha, in 2020 it was 209.01 thou. ha.
In the current production season, beet sugar output is projected by the Economy Ministry to reach 1.4 mln t, 30% above the previous season's outturn.