Cygnet sugar plant completes production season with lower gas consumption
Cygnet Agrocompany reported the completion of the beet sugar production season on November 5. The plant operated for 50 days in 2021/22(September 2021-August 2022).
Cygnet's plant in Zhytomyr region was launched on September 15.
The facility processed 142.8 thou. t of sugar beet and produced 20.2 thou. t of sugar. The sugar content of beets in 2021 was higher than last year and amounted to 16.8%. The sugar yield made up 14.1%.
The plant's production capacity remained at last year's level, while natural gas consumption was reduced by 0.28 m³ per ton of processed sugar beet.
In view of the increase in the cost of natural gas, the plant's management plans to switch to alternative fuels next season.
Previously reported that sugar plants in Ukraine produced half of the projected output in 2021/22 within two months of the season. In the current production season, beet sugar output is projected by the Economy Ministry to reach 1.4 mln t, 30% above the previous season's outturn.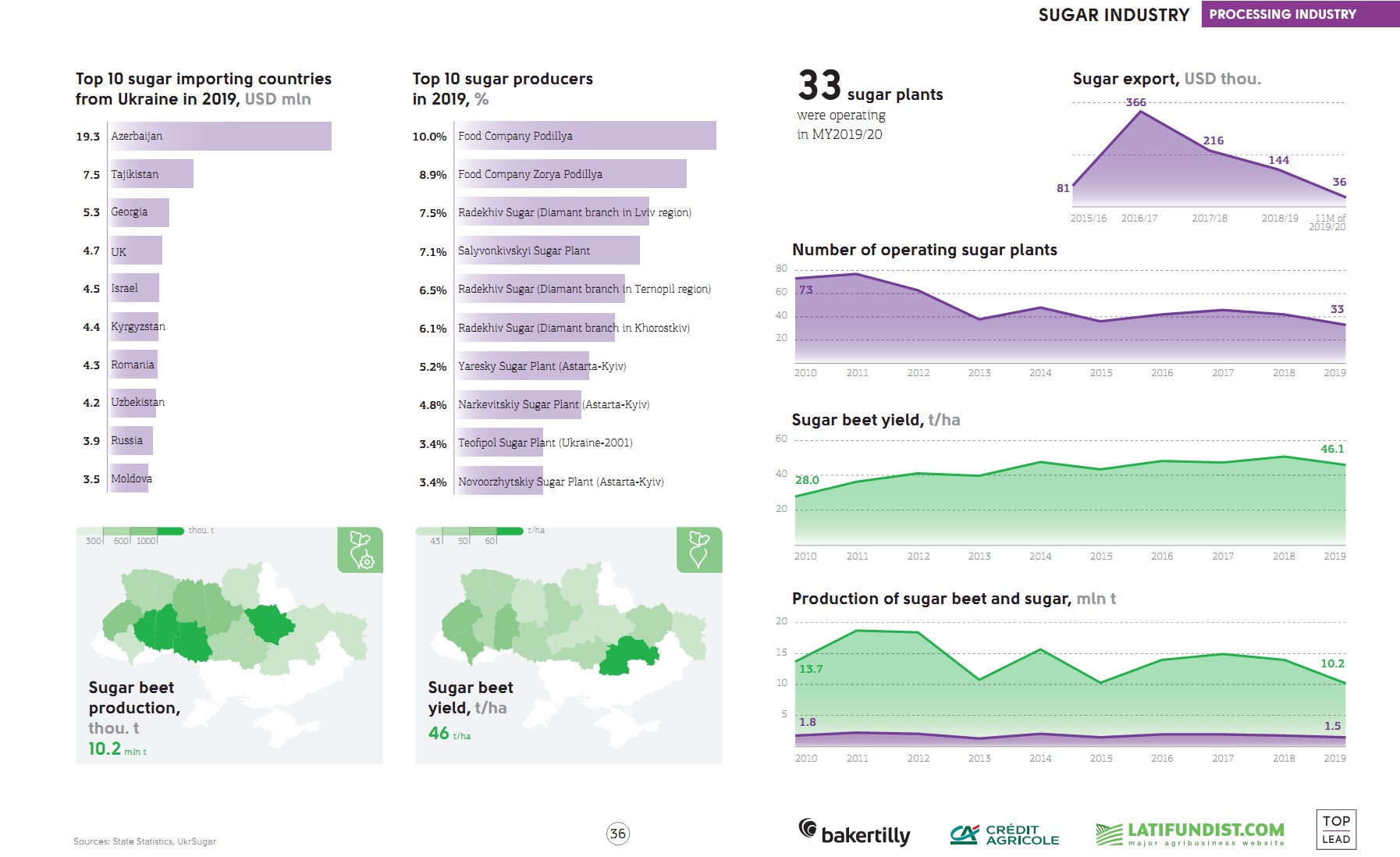 The sugar beet area in Ukraine in the 2021 crop year is 227.14 thou. ha, in 2020 it was 209.01 thou. ha. Sugar beet harvesting progressed to 83% as of November 4.