Soybean oil output projected to meet USD 60 bln by 2028
With production remaining at current levels, soybean oil output will grow to USD 60.08 bln by 2028, GlobeNewswire reports.
According to a report by Fortune Business Insights, increased consumption of soybean oil in the food industry is driving the market growth. The size of the global market of soybean oil in 2020 was estimated at USD 46.72 bln, in 2021 — USD 48.16 bln. By 2028, the market is expected to grow to USD 60.08 bln, with annual production growth at 3.21% through 2021-2028.
Analysts say that the main factor that spurred the increase in income from soyoil production is the COVID-19 pandemic. The quarantine restrictions disrupted supply chains.
"The spread of the COVID-19 pandemic and global quarantine restrictions had little impact on soybean. Consumption of soybean oil decreased as a result of reduced use in foodservice sector, which is a most extensive user of vegetable oils," the report reads.
It is noted that since the fuel demand compacted, biodiesel usage and other soybean oil products also deteriorated.
Previously reported that both soybean area and production in Brazil was lowered by the USDA in its latest report.
Soybean production in Ukraine in 2021/22 totalled 3.43 mln t on 1.28 mln ha. The average yield stood at 2.68 t/ha.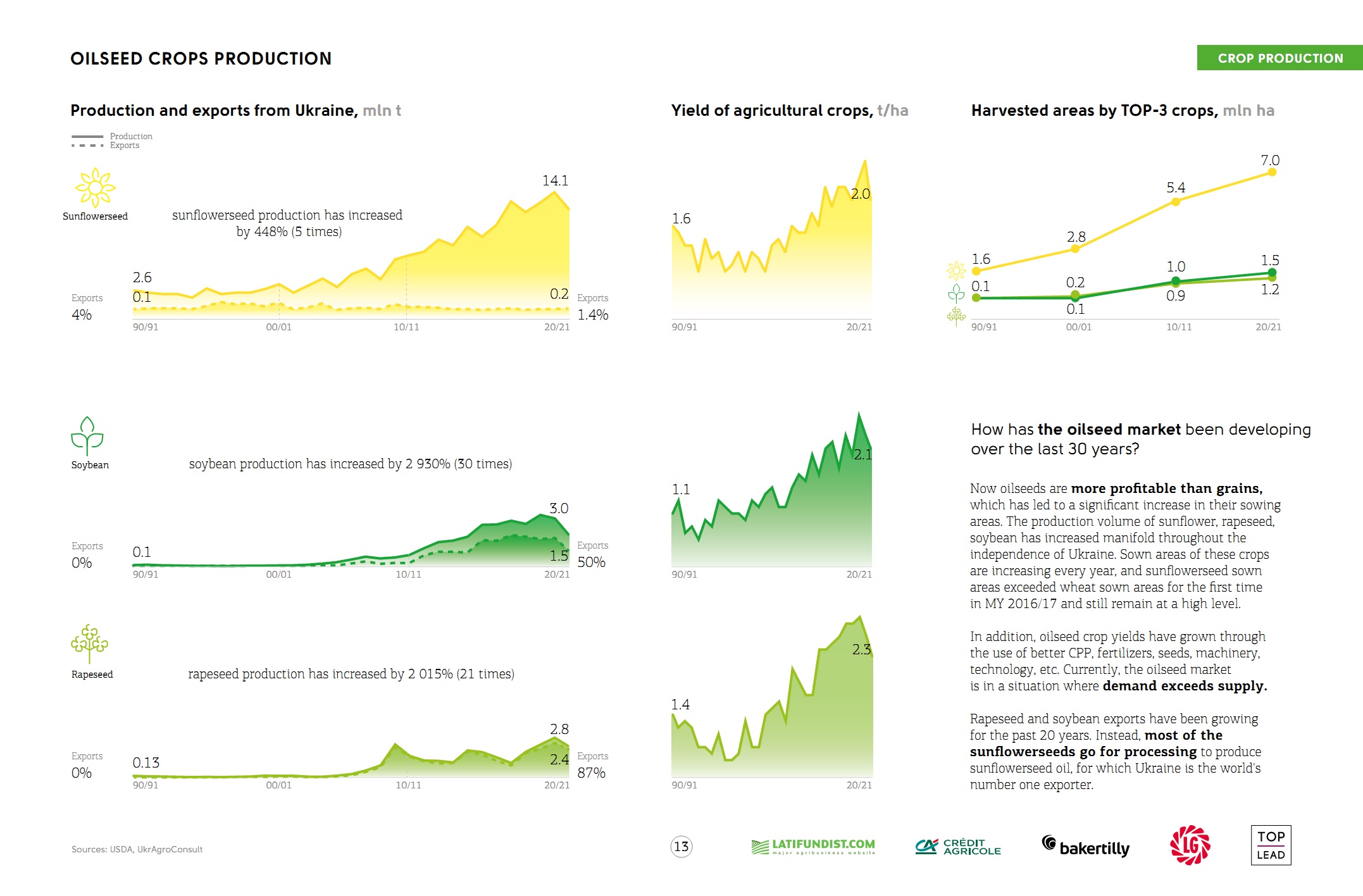 Learn more: