Livestock Production in the Land of Oz: An Australian Trace in the Domestic Industry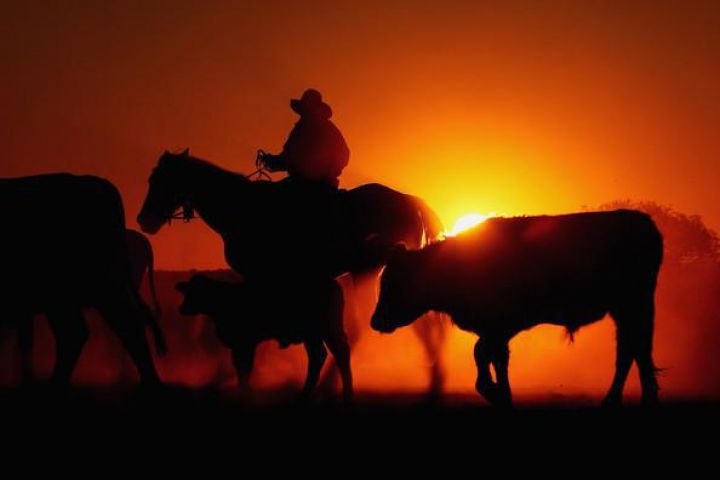 "He came from Australia where he worked in livestock breeding. The first time we spoke to him, we knew he was the right person," said Yuri Gudz, the head of the livestock production at the Agrain Agrogroup, in one of the interviews. He spoke of Aleksandr Budnyk, the chief livestock production technologist at Agricore Holding.
Such a description intrigued Latifundist.com, so we arranged an interview with the expert to learn details about farming in the Green continent and ask him if there were any differences between Australian and domestic farming, if Australian farmers got any government support, what expertise and experience Aleksandr brought back home. We've learned it all and now we want to share it with you.
Latifundist.com: Aleksandr, as far as we know, your love for farming has been nurtured since childhood? How did it all start?
Aleksandr Budnyk: I come from the country-side, I grew up on the farm. We had one cow, 5-6 swine, chickens, geese. My father has held the post of livestock specialist and chief livestock specialist for about 45 years. Mom worked at the maternity hospital. Since it was difficult to get your child a place at a kindergarten back then, she would take my elder brother with her when she went to work and I would go to a milk farm with my father. I was four when my dad first took me to the farm. I guess that influenced my decision to study at a biotechnological or veterinary department.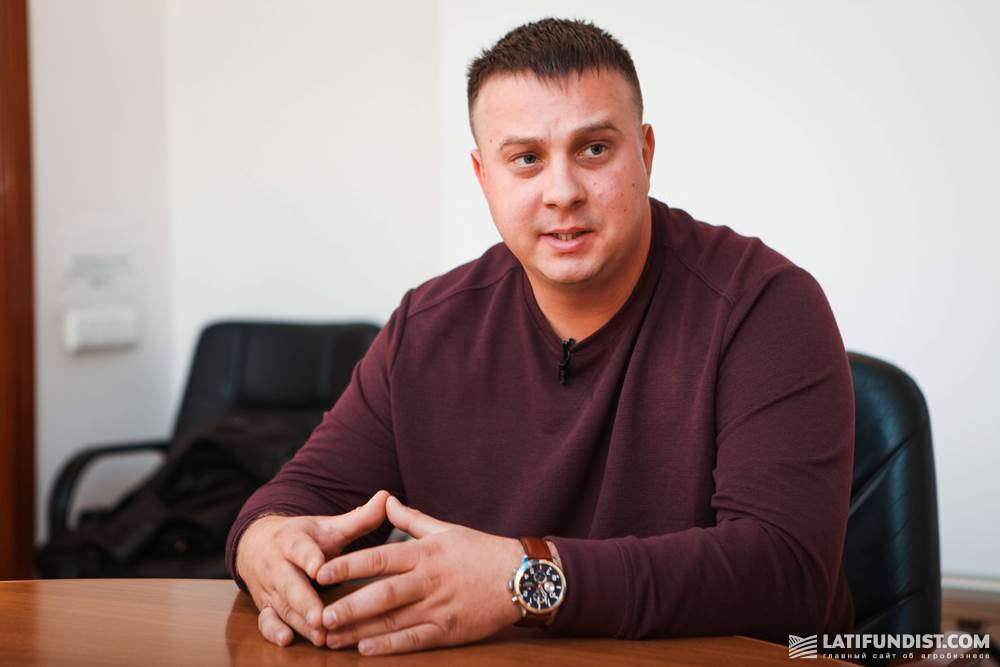 Latifundist.com: What did you learn from your father?
Aleksandr Budnyk: A lot. My father taught me how to manage an organization. For what it's worth, one could learn technical procedures on the farm but not organizational management. It is rather challenging. A university graduate will not be able to rise to the task of managing a company. Not because he was not taught to do that. He was, same as I was. However, today's attitude towards and management of livestock production have changed a lot.
Latifundist.com: What university did you graduate from? How did you build your expertise in livestock production?
Aleksandr Budnyk: Sumy National Agrarian University. I majored in livestock production and processing technology. I graduated much later in 2014 because I had been doing internships abroad since 2006. When I was a second-year student, I started working at my father's farm. Being a third-year student I started my internship at a commercial farm. After working abroad, I got a job at UkrLandFarming. I worked as a chief livestock specialist for about a year there.
Latifundist.com: When did you start working for Agricore Holding?
Aleksandr Budnyk: In February 2014. Yuri Gudz offered me a position at Agricore Holding. My brother, who also works in livestock production, passed on the offer. I started the job in March. Back then, the company owned approximately 8 thou. head of cattle. The beef breeding industry was struggling. I had to analyze if it was worth the efforts. We had to decide what to do with the business, what farms to keep. Eventually, we agreed to focus solely on beef production and abandon milk production which Agricore Holding tried to pursue. Two years ago we settled entirely on single-purpose beef cattle breeding. But it took us a long way to get there.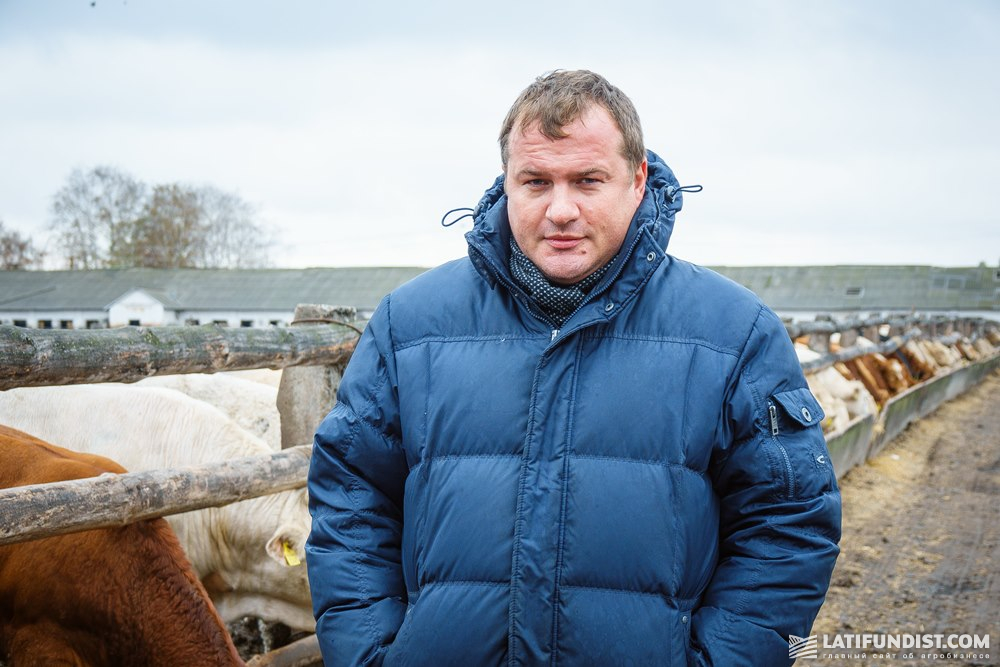 Latifundist.com: You have an experience of working for two competing companies. How healthy is their competition?
Aleksandr Budnyk: We all know each other. There are actually very few so-called "butchers", I mean those who are involved in single-purpose beef cattle breeding. We keep in touch and always share information. They visit our farms, we often advise them and they return the favour.
Competition exists, it will always be there. However, we have been exporting (we are direct exporters) for almost three years now. If you ask me, we are way ahead of our competitors. Back in 2015, when I had an interview at the Chernihiv television, I said that completion was a lifestyle. How can you grow, move forward without competition? It should drive everything you do, but it should be healthy. No smear campaigns and stuff.
Latifundist.com: You have been abroad and learned a lot from foreign colleagues. Could you tell us about those trips?
Aleksandr Budnyk: It all started in 2008 when I was a second-year student. The university offered a lot of programs. One of the most popular ones with students was Work and Travel. I enrolled in it and got a job at a fish plant in the U.S. I worked in fish processing for about three months. My parents wanted me to continue my studies, but, once you've travelled abroad, you want to go there again and again. It is like a drug. You are drawn back.
Latifundist.com: Where did you go to next?
Aleksandr Budnyk: My second experience abroad was going to Sweden in 2010. I worked at a small farm, 80 head of cattle or so. I worked there for 11 months. It was a great experience. I was the manager of the whole farm, responsible for every bit of the production process. Today, when I see how small farms are run, I wonder why they do it that way. I think we still handle everything the USSR style: if I have land, it is my duty to create workplaces. It just seems wrong to me; it is a business, not a social project.
Our director Oleg Shvydchenko once said: "We are not social projects; we do business". In order to do that we have to make sacrifices. Livestock production is not a place for millions of employees. There should be one person in charge of the feeding process and another one who manages the whole farm. If there are more people involved, it is a social project. I saw it with my own eyes in Sweden. I took two gap years after that and had an internship in dairy cattle production at Rise (UkrLandFarming).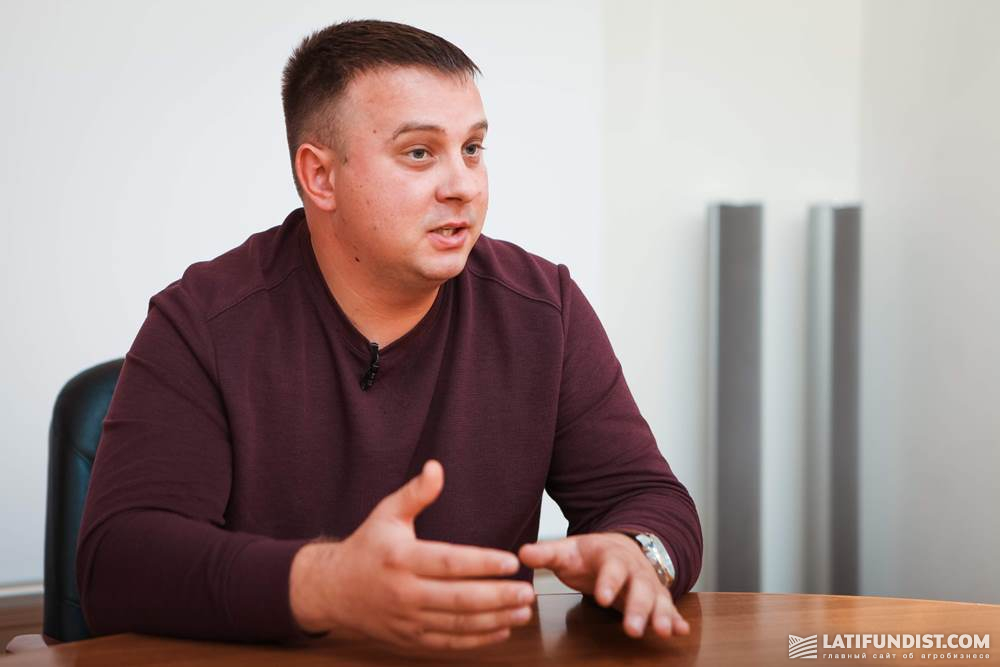 Latifundist.com: What program provided an opportunity for you to go to Australia?
Aleksandr Budnyk: In 2012, my university offered me to go to Australia for a year. I agreed. It was a mixed learning. The farmer I worked for owned a dairy cattle production business, but beef cattle breeding was his hobby. By the way, owning 2-3 thou. head of cattle counts for a hobby by Australian standards. They develop 20-25 ha. of territory, build sheds, and let the cattle graze there.
They do not look after the animals; the farmer visits the place once every three days. They take a different approach to meat livestock production. It is not all about accounting and economics the way we do it in Ukraine. Dairy cattle production is very meticulous, though. They do Holstein Friesians crossbreeding, control milk yield, etc. Beef cattle breeding is easy and unsophisticated at small farms. They showed us feedlots for 15 thou. and 30 thou. head of cattle. However, there are much bigger feedlots in the world with the capacity for feeding 150 thou. head of cattle.
Latifundist.com: Apart from quantity, are there any other differences in livestock production in Australia and Ukraine?
Aleksandr Budnyk: Ukrainian and Australian breeding, housing and feeding technologies are pretty much the same. Australians haven't leaped from the 90s to 2000s, so to speak. They have been slowly making the progress for 15 years. Also, you have to consider the fact that problems and diseases we face, do not exist on the continent. They have other issues though.
Latifundist.com: What impressed you most in Australia?
Aleksandr Budnyk: Everything (smiling). The continent is simply amazing. I stayed in the State of Victoria and I have to say the climate there is similar to the Ukrainian. This state reminds me of Chernihiv region. It's true that their winters aren't as cold as ours, but they do have snow in Australia.
Frankly speaking, I had no interest in crop production before I visited Australia. While working on the farm I saw how they planted and fertilized grass every year. The thing which surprised me most was how fast it grew in the winter period when it rained heavily and the temperature was 25-27°С above zero. We observed a grazing field which was not used at the time. The grass grew 15-17 centimeters within 15-17 days that is 1 centimeter a day. It is practically unreal in Ukraine.
Latifundist.com: In Ukraine, it is generally 1 cow per1 hectare when we talk about grazing. What is it like in Australia?
Aleksandr Budnyk: In Australia, where grazing usually takes place at man-made grazing fields, it is about 0,2-0,5 hectares per cow. In Agricore Holding, we use flood-meadows. We need no fertilizers, but we need bigger territories.
Latifundist.com: "Returning to our muttons" or rather cows. Could you tell us more about your work on the farm?
Aleksandr Budnyk: My internship focused on herd reproductive management. I worked for a farmer who owned 4 milk farms (500-900 head of cattle on each) and one beef farm (1-1,5 thou. head of cattle). By the way, their favourite breed of cattle is Aberdeen Angus. It is considered one of the best in Australia. We went to a beef farm once a week in order to move the herd from one grazing place to another. When we did not graze them, we would feed them hay and fodder.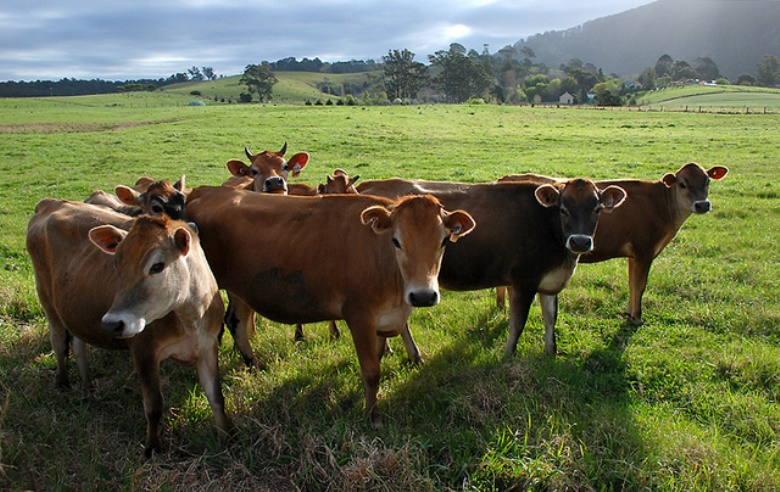 Latifundist.com: How do Australian farmers go about selling their product?
Aleksandr Budnyk: Many farmers are in fact lawyers working in an office. At the same time, they have 500-600 head of cattle grazing in the fields. When it is time to sell they do so at a market. It resembles the American market, but it is, actually, even more peculiar in Australia. You take cattle to the market (about 500 head of cattle), leave it there and go home. In 5 days, you get a call from the manager that he has sold 20 head of cattle for, let's say, 5 USD, 20 head of cattle for 2 USD, and 20 for 3 USD. There are no exact criteria for assessment. You simply deliver your cattle to the market just like any other goods and then receive a phone call, saying that your product is rated сlass 1, class 2 or 3, and get your money.
We have a very different situation in Ukraine. Not only do you need to raise the cattle but also find the market for it and assess the quality. It is easier in Australia.
Latifundist.com: Australian and Ukrainian meat-eating habits differ. What do they eat?
Aleksandr Budnyk: About 45% of their diet is beef. Beef is more common there. They love steaks. However, only 40-50 kg out of a 400 kg beef carcass are good for steaks.
If you conduct a survey in Ukraine on how people cook beef, I think 70% would say they prefer it stewed or roasted. Nobody would choose steak or some kind of fillet. I believe 10-15% of Ukrainians eat beef. The number is growing every year. It has to do with a visa-free regime. People go abroad, try steaks and want to eat the same at home.
However, the market and the meat-eating culture is currently underdeveloped in Ukraine. Today we export bulls to Lebanon and Jordan. Based on their religious beliefs, they do not eat pork at all.
Latifundist.com: What breed of cattle do Australians prefer?
Aleksandr Budnyk:
They like 2 breeds: Hereford and Aberdeen Angus. If anything, these are very calm, sort of melancholic breeds. They are not easily scared, you can leave them grazing without supervision and they won't run away.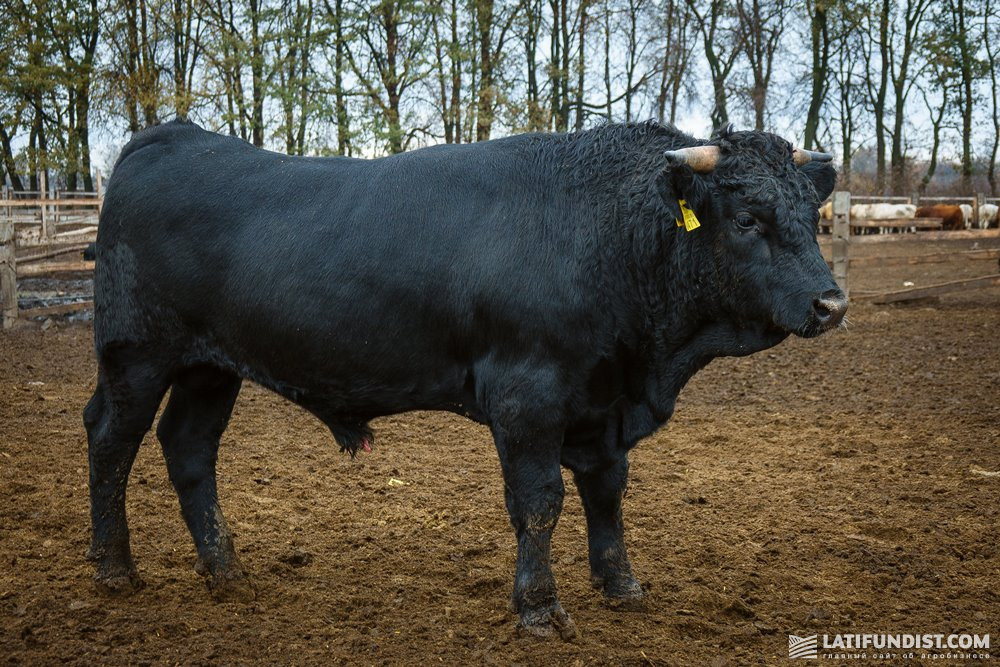 Charolais, south beef and Ukrainian beef breeds are really aggressive. They have to be looked after. Since 2014 when we started milk and beef cattle culling process, we have culled 15% of cows simply because they trampled their own calves. They were affected by human presence.
When seeing a man, they saw red damaging their own calves. Speaking about the south beef breed, it is considered half-wild that is why it needs to be controlled.
Limousin cows are aggressive but, at the same time, they have distinct maternal instincts. Same with Hereford and Angus. These are calm animals. They can be aggressive indeed but only if provoked by people.
Latifundist.com: And what is your favourite breed?
Aleksandr Budnyk: Frankly, I don't have one. There are 7 beef breeds in Agricore Holding. I do not have a favourite. However, I like Simmental (Swiss Fleckvieh) for its skin colour. Considering meat quality, I prefer Limousin.
Latifundist.com: At the farms we visited, bulls daily gain about 1,2-2 kg in live weight. Is it the same in Australia?
Aleksandr Budnyk: They do not care much about that in Australia. A farm owner knows that a 15 months old Aberdeen Angus should weight 400 kg. However, it makes little difference if the bull weights 250 or 400 kg. He spent 100,000 USD on grazing and land fertilizing, 50,000 USD on hay and cattle feed, that means he has to make 150,000 USD. He sells bulls and earns, let's say, 200,000 USD, and gets 50,000 USD of profit. It is very different here. Everything depends on whether you are an owner or an employee. In Australia, the math is easier because they are the owners.
We wondered what the daily live weight gain was, though. According to our estimations, grazing bulls gain about 1 kg a day in Australia.
Latifundist.com: And what feeding technique is used there?
Aleksandr Budnyk: When beef cattle breeding is a hobby, it is just grazing and extra nutrition. Feedlots for 20-30 thou. head of cattle rely on two types of feeding: silage/concentrate or concentrate/silage. The first type is 70% maize or grass silage and 30% cereal. The concentrate/silage type is 20-30 % silage, straw, etc., while the rest is cereal.
In 2015-2016, we estimated that Agricore Holding will profit more from producing our own silage and using silage/concentrate feeding. We've got 1,1-2 kg increase in live weight.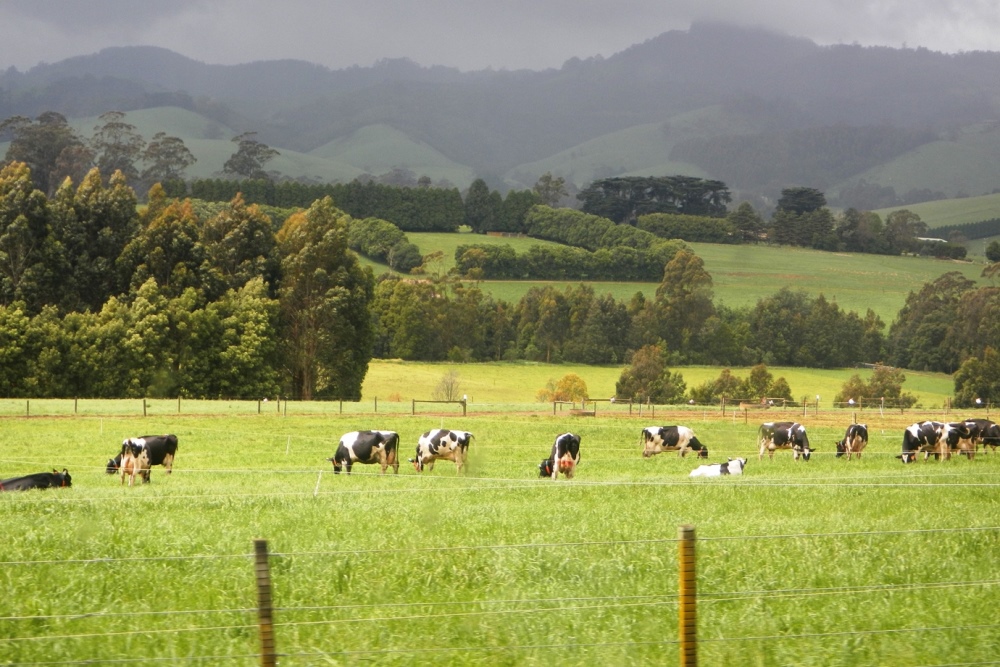 Latifundist.com: Do Australian farmers grow their own silage and fodder or do they buy it?
Aleksandr Budnyk: Most of the Australian farmers are either involved in livestock or plant production. A farmer who owns 500 head of cattle needs 100 ton of hay, 20 ton of straw, and 300 ton of grain for the summer period (in summer, there is not enough water, the grass burns out and watering is used in the fields). A farmer signs a contract with another farmer or a plant to supply him with fodder. The contractors, in their turn, produce fodder or buy it from others and deliver it according to the contract terms.
Latifundist.com: Do Australian farmers get support from the government?
Aleksandr Budnyk: Yes, the government supports farming. The Government in Ukraine provides grants, while the Australian government offers control and legal assistance. We have a problem with corporate raiding, they don't. They are protected by the government. They do have some kind of grants in Australia, but they are only available to farmers who achieve certain results.
Same as in Europe, there are quotas in Australia. For example, let's say I have 500 cows. I get a quota of 30 tons of milk per month. I cannot sell more (let's say 35 tons) because that would rob other farmers of their quota. In the long run, if I keep exceeding my quota, the price of milk will go down. Got to say, they have a very big problem with pricing policy. With the store price of 2 USD, their farmers sell milk for 30-35 cents a liter.
But Australian farmers get help from the government. For example, if the price of 1,5 USD for hay is way too high for me and I cannot afford it, I can ask for the government support. If I can only pay 0,8 USD, the government will review the price, fix it at 0,8 USD for me and pay the hay supplier a compensation.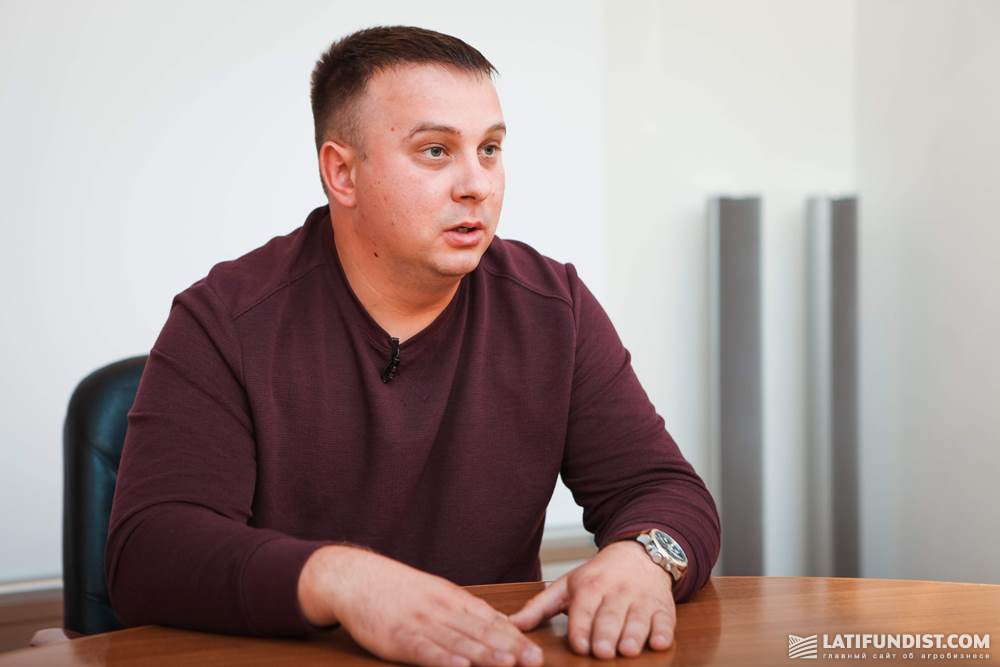 Latifundist.com: You are familiar with both Ukrainian and foreign livestock production. Have you ever considered starting your own farm?
Aleksandr Budnyk: I constantly think about it. I have the desire and the expertise, but I see no stability in the country. For example, there is a farm we could lease for cattle and swine production. My father is a chief livestock specialist, my brother and I work in livestock production. We could consider it. We would need to invest millions. We could start with 10-20 head of cattle but I currently see no prospect. Considering the danger of corporate raiding, instability, ever-increasing petrol, gas, and logistics prices, investing 100,000 USD in a venture does not make any sense. To be honest, I am impressed with people investing in livestock production. Compared with crop production, it is a lengthy process.
Latifundist.com: Have you adopted any practices from Australian and Sweden farming? Do you apply them to your work here?
Aleksandr Budnyk: I cannot say we apply a lot of principles of Australian farming here, mostly due to the climate differences. 90% of the experience is connected with organizational procedures.
While working in dairy cattle production in Sweden, I gained a lot of experience in various production processes and farm management. This internship has taught me a lot. I did many things by myself. Now, when I get a call complaining that something cannot be done on a farm, I say I will come and teach them how to do that. It usually spears me the trip (laughing).
Latifundist.com: Thank you for the interesting conversation!
Anna Ombodi, Latifundist.com