Astarta-Kyiv advanced a UAH 56 mln claim against the former top manager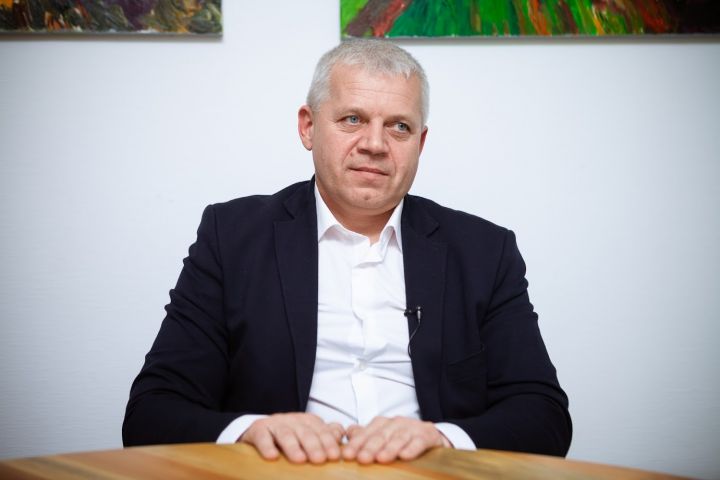 Aleksandr Kovalenko, former director of Agricultural company Dobrobut LLC, Astarta-Kyiv subsidiary
Photo by: Latifundist.com
The agro-industrial holding Astarta-Kyiv advanced a UAH 56 mln claim against the former director of Agricultural company Dobrobut LLC Aleksandr Kovalenko for the termination of agreements with shareholders and loss of profit. This was informed by Aleksandr Kovalenko in the interview with Latifundist.com.
"On February 1st, 2019, I received a letter signed by Berezovsky (Andrei Berezovsky, CEO of Agricultural company Dobrobut — ed.), stating that at the Astarta-Kyiv Board meeting it was decided to suspend the redemption of my share in connection with a counter claim filed against me for the payment of almost UAH 56 million. This action was motivated by the fact that I had harmed the company," he stated.
Former Dobrobut director also added that the holding evaluated the loss of profit for seven years ahead.
"This indicator may be put any way you like it. But I would like to stress that the people who at the end of 2018 withdrew their land shares from Dobrobut, did not violate the company's rights regarding the uncompleted agricultural production. The company harvested the new crop, and only after that people started withdrawing their shares. That is, they did not cause any harm to the company through their actions," Aleksandr Kovalenko said.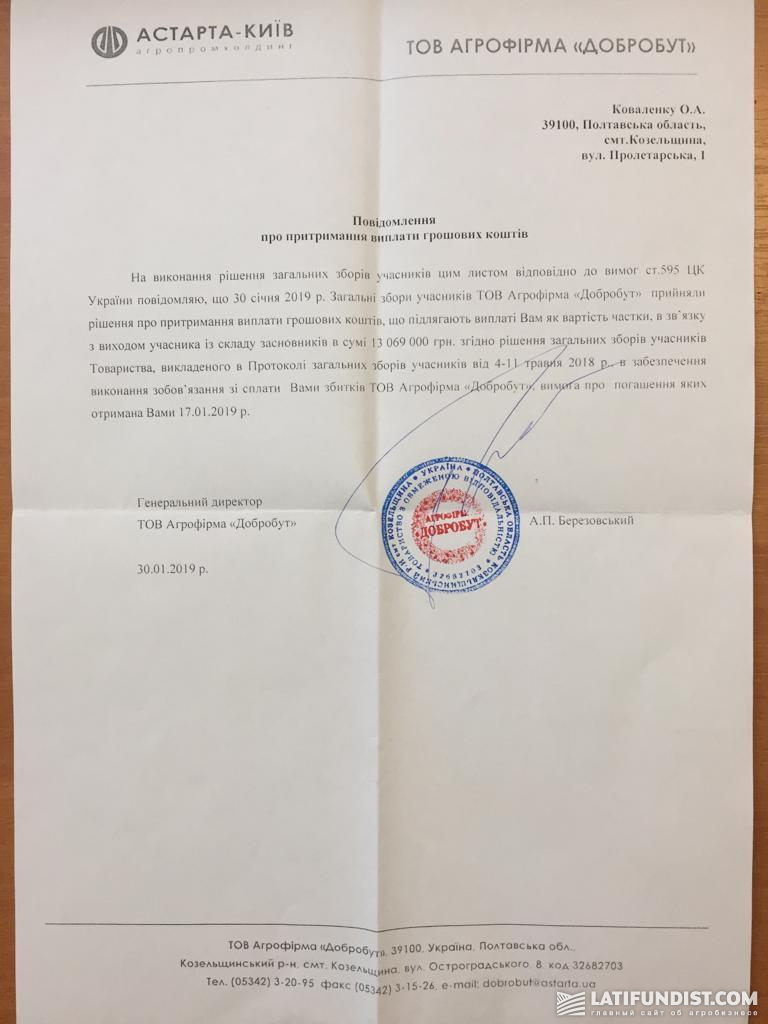 Astarta-Kyiv informed in early February about the situation with respect to the public appeal concerning one of its former minority stakeholders in the Group's subsidiary (0.98% stake in the subsidiary).