Astarta-Kyiv sugar sales down 17 pct
The agri-industrial holding Astarta-Kyiv reduced sugar sales volumes by 17% or by 31.23 thou. tons in H1 2019.
The average realized price dropped 9% to 10 thou. UAH/t.
The company's sales dropped from 184.58 thou. tons in H1 2018 to 153.35 in H1 2019.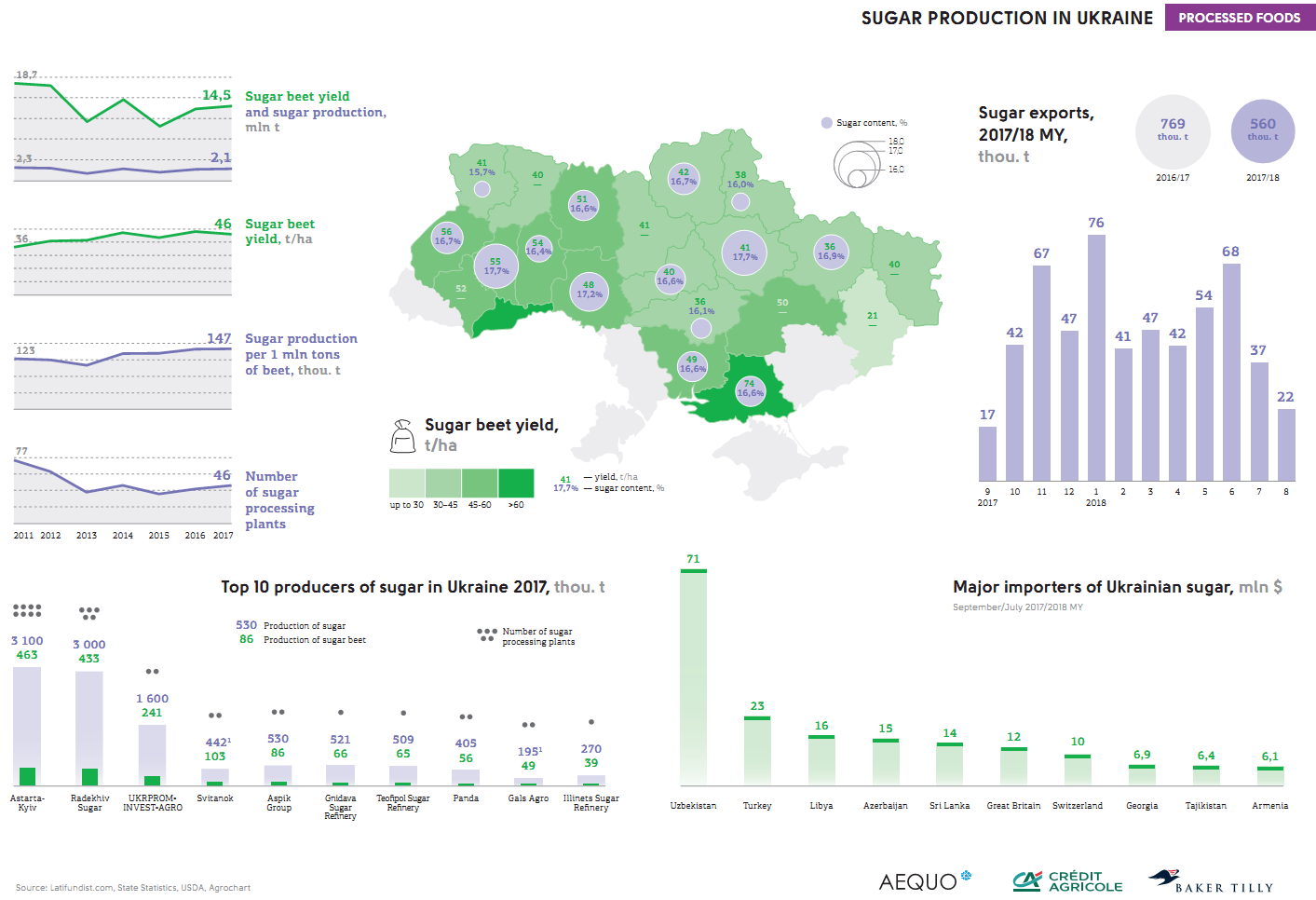 Previously reported that Cezary Maciborski left the position of Astarta-Kyiv Commercial Director on June 5th 2019, and Ostap Palchevsky was appointed as acting Commercial Director.