Milling wheat shipment scaled up 1.8x
Since the start of the 2019/20 season, grain shipment from Ukraine has reached 25.6 mln t, the State Service of Ukraine on Food Safety and Consumer Protection (SSUFSCP) reports.
Grain export structure is comprised of the following crops:
13.6 mln t of wheat, including 10.4 mln t of milling wheat and 3.1 mln t of feed wheat. In the prior year's comparative period these indicators were at 5.8 mln t and 3.7 mln t, respectively;
3.4 mln t of barley (3 mln t in the comparative period of 2018/19);
more than 8.2 mln t of corn (6.6 mln t).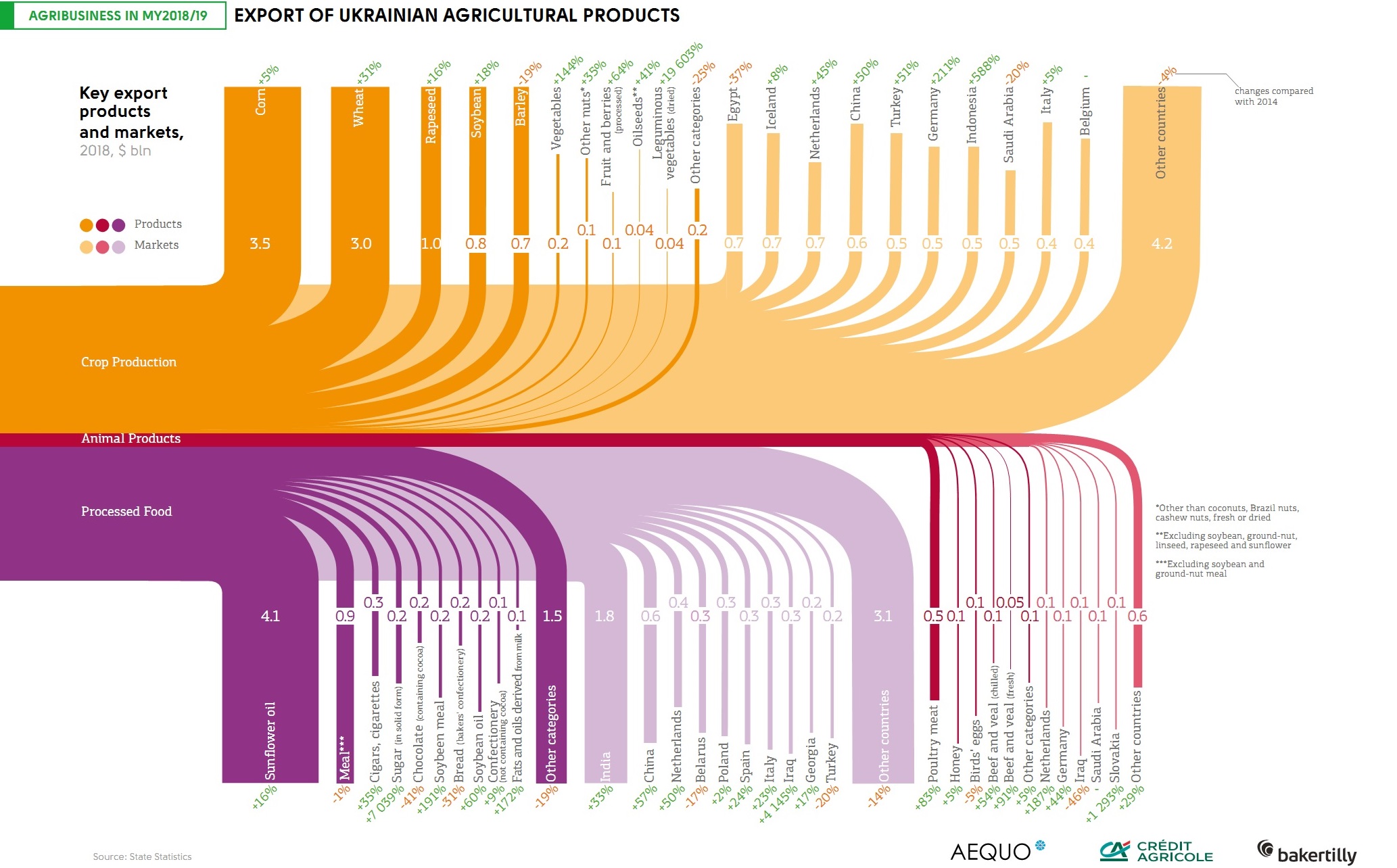 Oilseed crops export from the beginning of the current marketing year has reached 4.5 mln t vs. 2.7 mln t in the corresponding period of 2018/19.
In the week of Nov. 23–29, staple grains shipment in Ukrainian seaports amounted to 1.24 mln t, 7% higher from the previous week's figure (1.17 mln t).
Learn more: