Winter crops condition in southern regions much aggravated by drought, satellite monitoring shows
April drought in Ukraine has affected many fields in the southern regions, EOS Crop Monitoring dada proves. Winter crops in Odesa region were damaged most — there the condition of crops deteriorated in almost every fifth hectare. As of April 21, the deterioration of crops in the region was recorded on 155 thou. ha of fields. This makes up 18% of all winter crops in the region in 2020.
In other southern regions — Mykolaiv, Kherson, Zaporizhzhya, AR Crimea — deterioration of crops was identified on a total area of about 100 thou. ha. In general, according to the report, 4% of all winter crops in the territory of Ukraine are in poor condition. This was determined by satellite images: they marked a decline in the vegetation of these crops from April 7 to 21.
"It is likely that drought and deteriorating crop conditions made producers plough fields sown with winter crops. This can be seen by comparing satellite images of April 7 and 21. It turned out that the area of such fields in the territory of Ukraine is about 100 thou. ha," say the experts.
Note: survey of winter crops condition was carried out using optical data from Landsat-8 and Sentinel-2 satellites. The condition of some crops could not be determined because of cloud cover.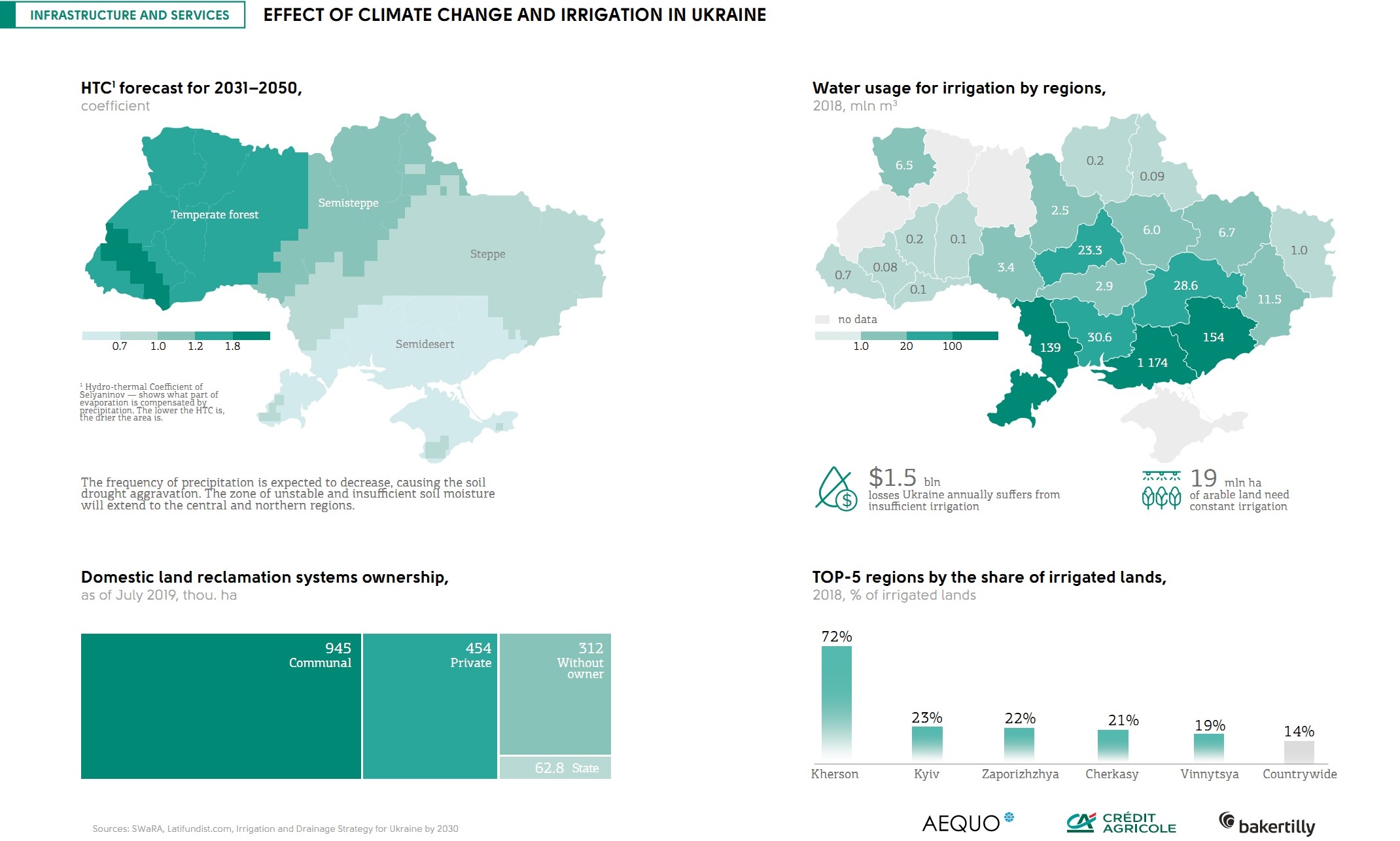 The lack of a reserve of productive moisture in the soil has led to early sowing in Kyiv region.