Global market has no demand for Ukrainian corn — grain traders
The market for Ukrainian corn on the basis of FOB Odesa remains inactive, although the need to secure previously concluded contracts and high domestic prices support export quotations, Refinitiv Agriculture reports.
"There is practically no external demand for corn, consumers are not interested in Ukrainian grain. Ukrainian corn faces strong competition from Argentine corn on the world market," the report reads.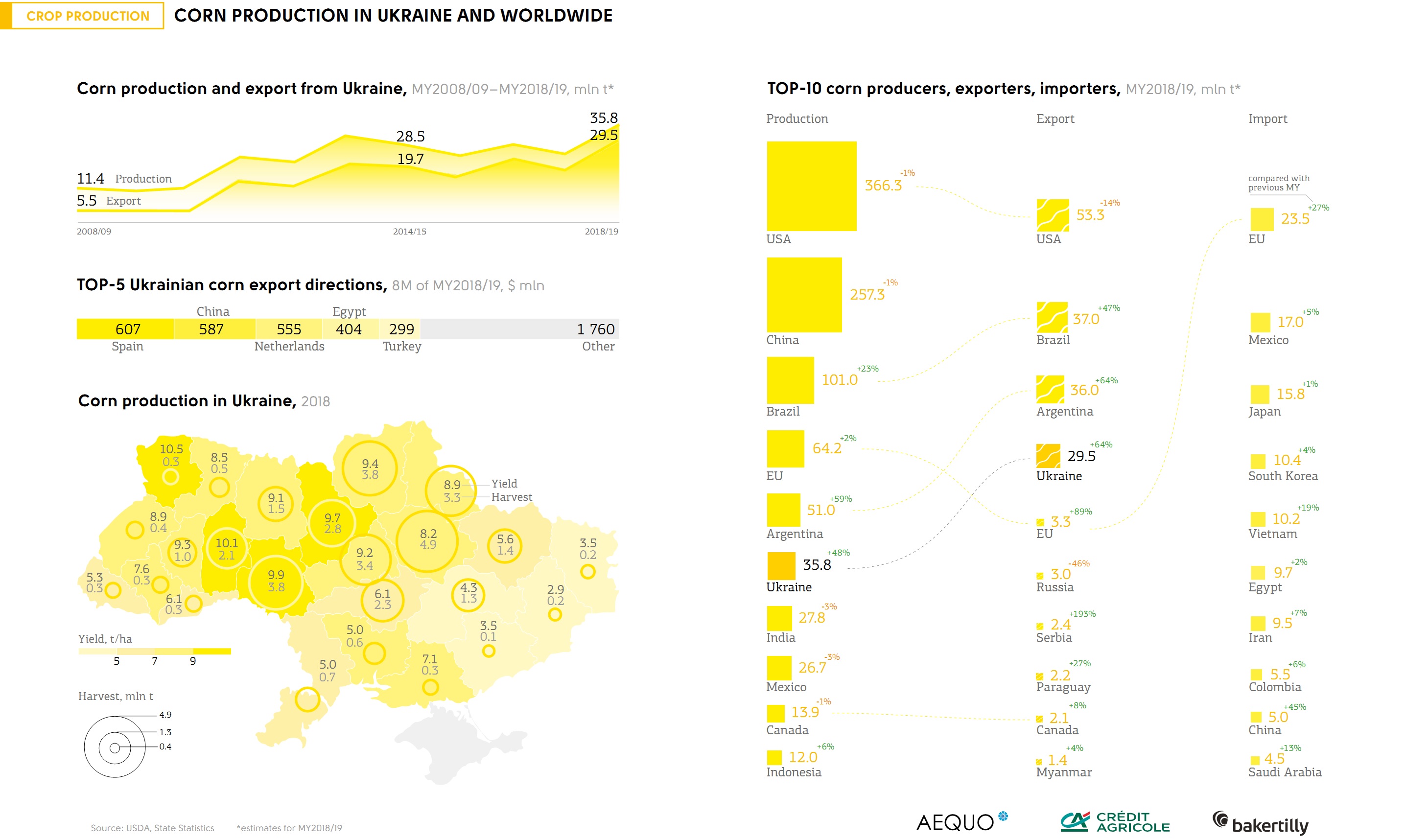 Corn supply prices on the FOB basis are supported by high procurement prices on the CPT basis. Although exporters are less and less willing to pay a high price, analysts note that the purchase price does not fall to lower values.
"High domestic prices for corn make the conclusion of new export contracts completely unprofitable," says a representative of a Ukrainian grain trading company.
A number of traders report that they may close their corn export programs at the end of May or June as stocks are low and corn prices are unattractive. At the same time, some companies are going to continue corn trading.
Since the start of 2019/20, grain export shipment from Ukraine has reached 52.46 mln t. Corn shipment as of May 15 totalled 27.3 mln t, 7% or 1.73 mln t more y-o-y.
Learn more: