Ukrainian sunflower oil gaining on limited sales by producers
In Ukraine, prices for sunflower oil are rising gradually as producers are holding back their sales, Grain Trade informs.
Offer prices rose to 765-780 USD/t FOB, while demand prices remain at 760 USD/t FOB for July-August loading period.
As reported, agricultural producers intensified sunflower seed sales after processors had raised the prices to 11,600-12,200 UAH/t with delivery to the plant. And the reduction of rates on motor transport allows purchasing sunflower at 11,500-11,700 UAH/t (EXW).
Experts note that favourable weather conditions are conducive to the development of sunflower crops in Ukraine and Russia.
"This will soon put more pressure on the new crop sunflower and sunflower oil prices, which are currently at a high level," they forecast.
Sunflower oil export from Ukraine in Jan-May 2020 totalled 3.17 mln t for the amount of USD 2.3 bln.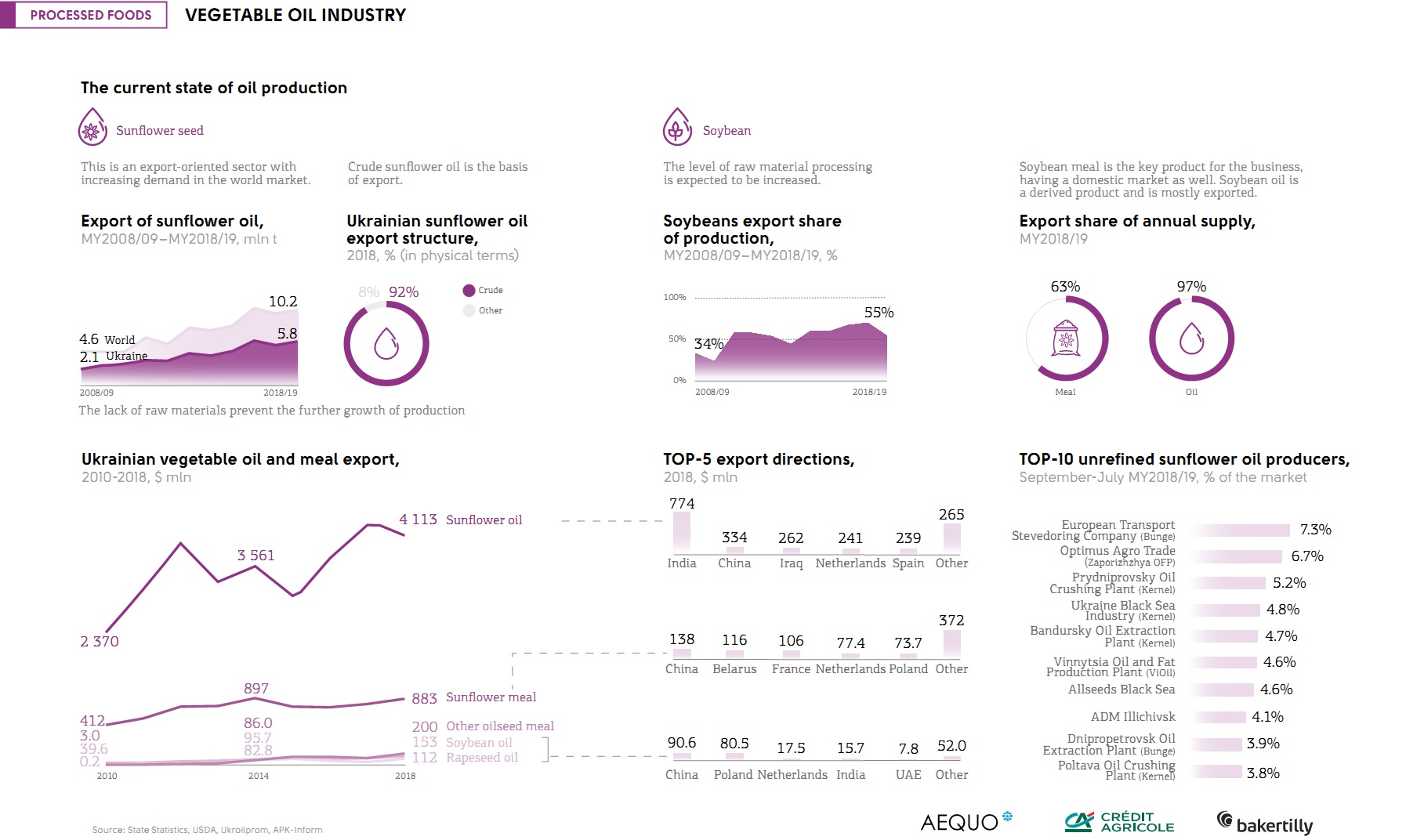 Learn more: