Soybean carryovers in Ukraine at minimum level in seven years
In 2019/20, even without VAT refund, soybean exports are at a record pace, and at the end of the season, external supplies are expected to reach 2.7 mln t (+6% YoY), the APK-Inform consultancy reports.
In the context of oilseeds production drop by 8% as compared to 2018/19, at the end of the current season, a record low level of carryovers is expected for the last seven years which is estimated at 37.5 thou. t.
"It should be noted here that the volume of domestic soybean processing in 2019/20 may decrease by 18% YoY. But even with such a decline, processors face difficulties in purchasing raw materials. As a result, there are reports that some processors are importing South American soybeans, the price of which is more competitive. As a result, our estimate of oilseed import in 2019/20 has been increased to 30 thou. t against 1.4 thou. t in 2018/19," commented Andrei Kupchenko, the head of business project unit APK-Inform.
According to him, there are significant bumps in monthly soybean processing volumes.
"For example, according to our estimates, January processing volume stood at 184 thou. t, February volumes fell to 135 thou. t, while in March this indicator rose again to 177 thou. t," added the analyst.
The Ministry for Economic Development, Trade and Agriculture of Ukraine estimated the country's new crop of oilseed crops (sunflower, soybean and rapeseed) at 20 mln t.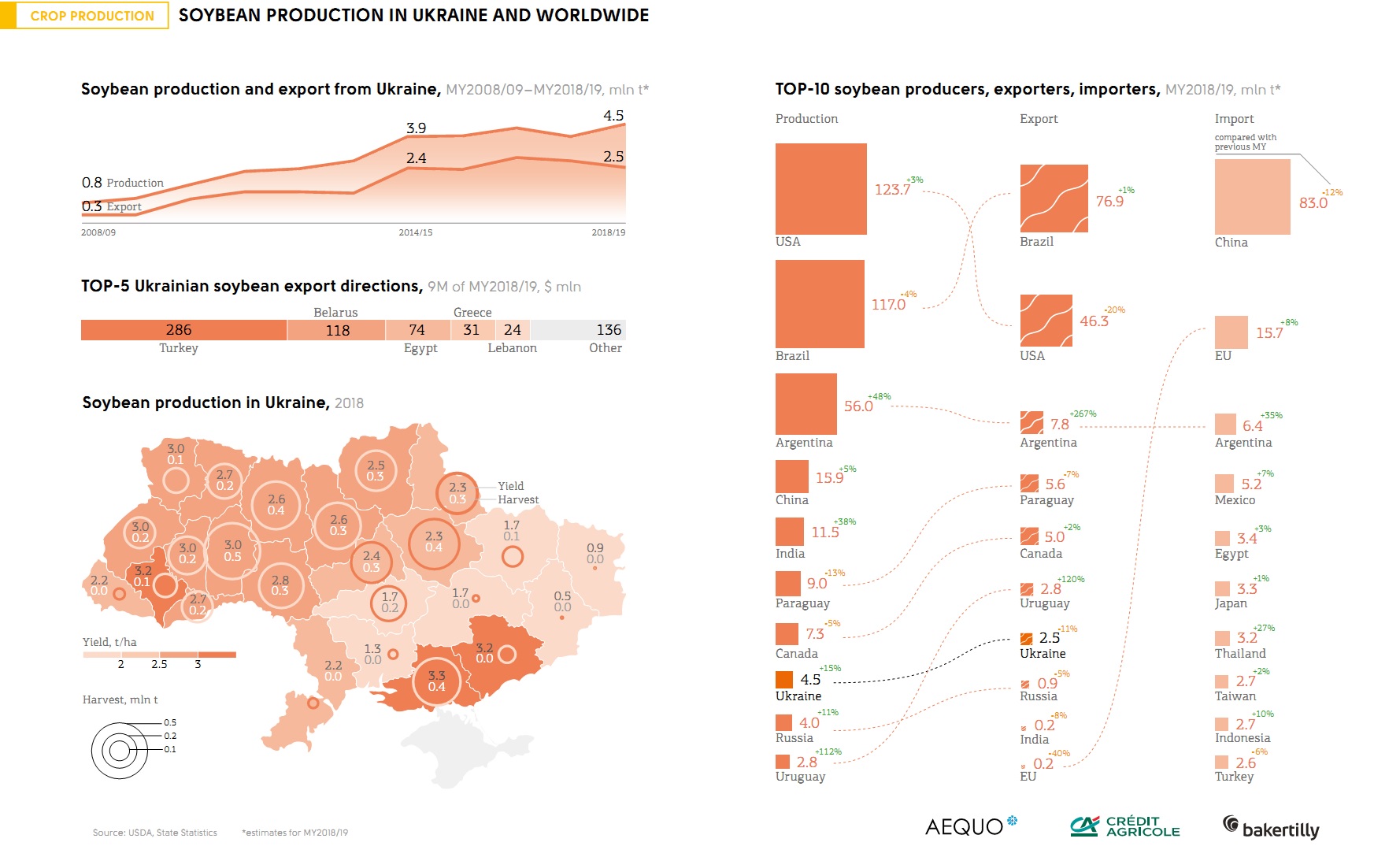 Learn more: