Rapeseed export at new high in 2019/20
According to APK-Inform estimates, owing to a rich harvest in the 2019/20 season, rapeseed exports from Ukraine reached a record 2.89 mln t, 18% higher from the previous season and 10% higher from the prior peak achieved in 2008/09 (2.64 mln t).
As reported, it took Ukraine 11 seasons to update rapeseed export record.
"The principal volume of rapeseed was purchased by the EU countries: 95% of the total exports vs. 88.5% last season, having a severe shortage of oilseeds due to the crop failure," said Julia Ivanitskaya, the oil markets analyst at APK-Inform.
She specified that in physical terms, the supplies of Ukrainian rapeseed to the EU increased by 26% compared to the previous season, having made up 2.74 mln t. In particular, shipments grew to the following countries: Germany (+26%), Belgium (+12%), the Netherlands (+2.6 times), France (+19%) and Poland (+36%). A more significant reduction in supplies was observed only to Portugal: almost 5x.
Among the non-European countries, Turkey is the key market which in October 2019 imported an unprecedented 60 thou. t of Ukrainian rapeseed and thus ranked 6th.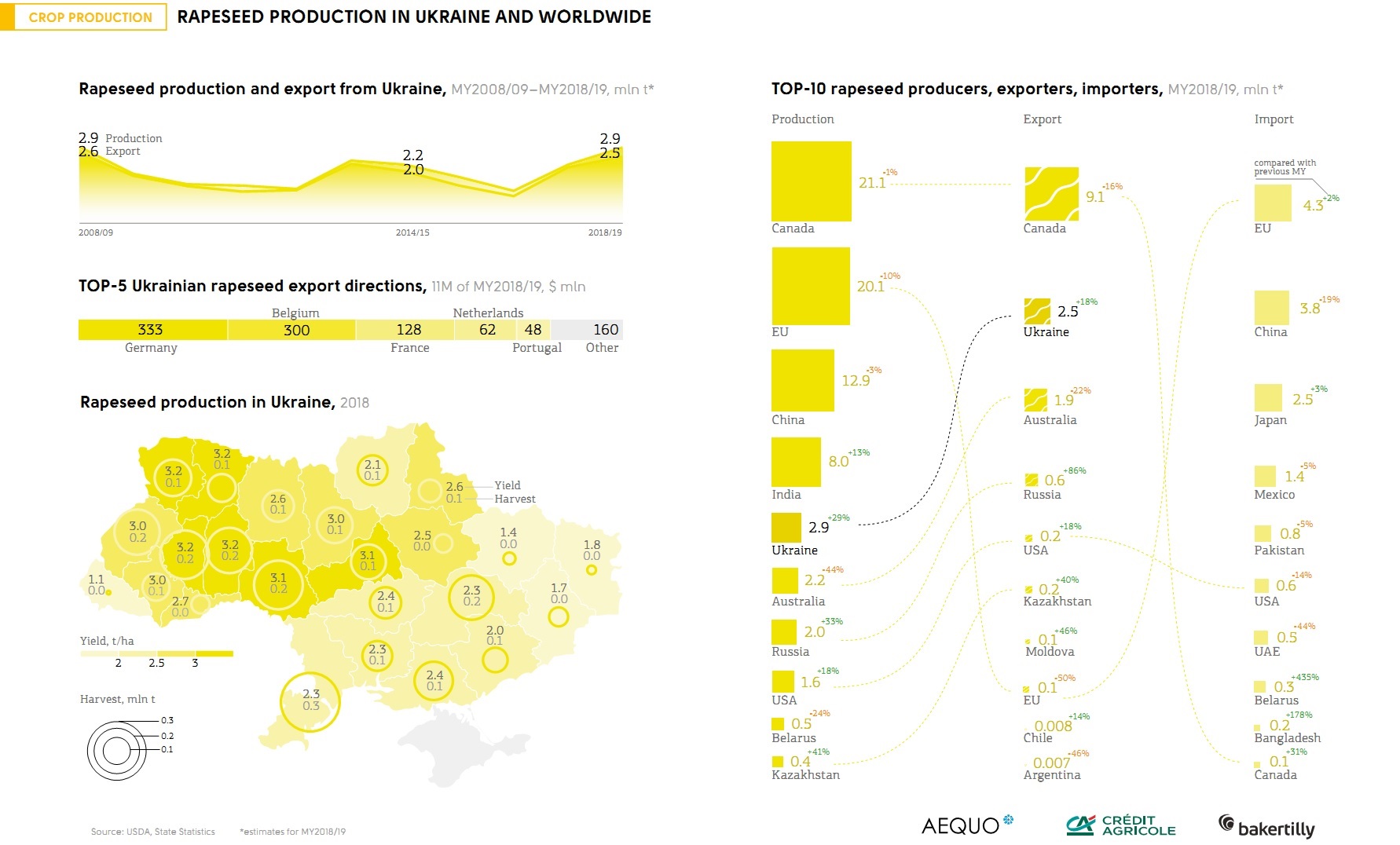 Previously reported that the SSP Nika-Tera started handling rapeseed for the first time in 2019/20.
Learn more: