Rapeseed shipment cut back by 20%
The active period of the season is coming to an end in the rapeseed market, export shipments are traditionally going down but the December supply of rapeseed from Ukraine was the highest since the 2010/11 season, UkrAgroConsult informs.
Analysts mark that this season, as a result of the lower rapeseed production, there is still a 20% lag in export performance from the last marketing year.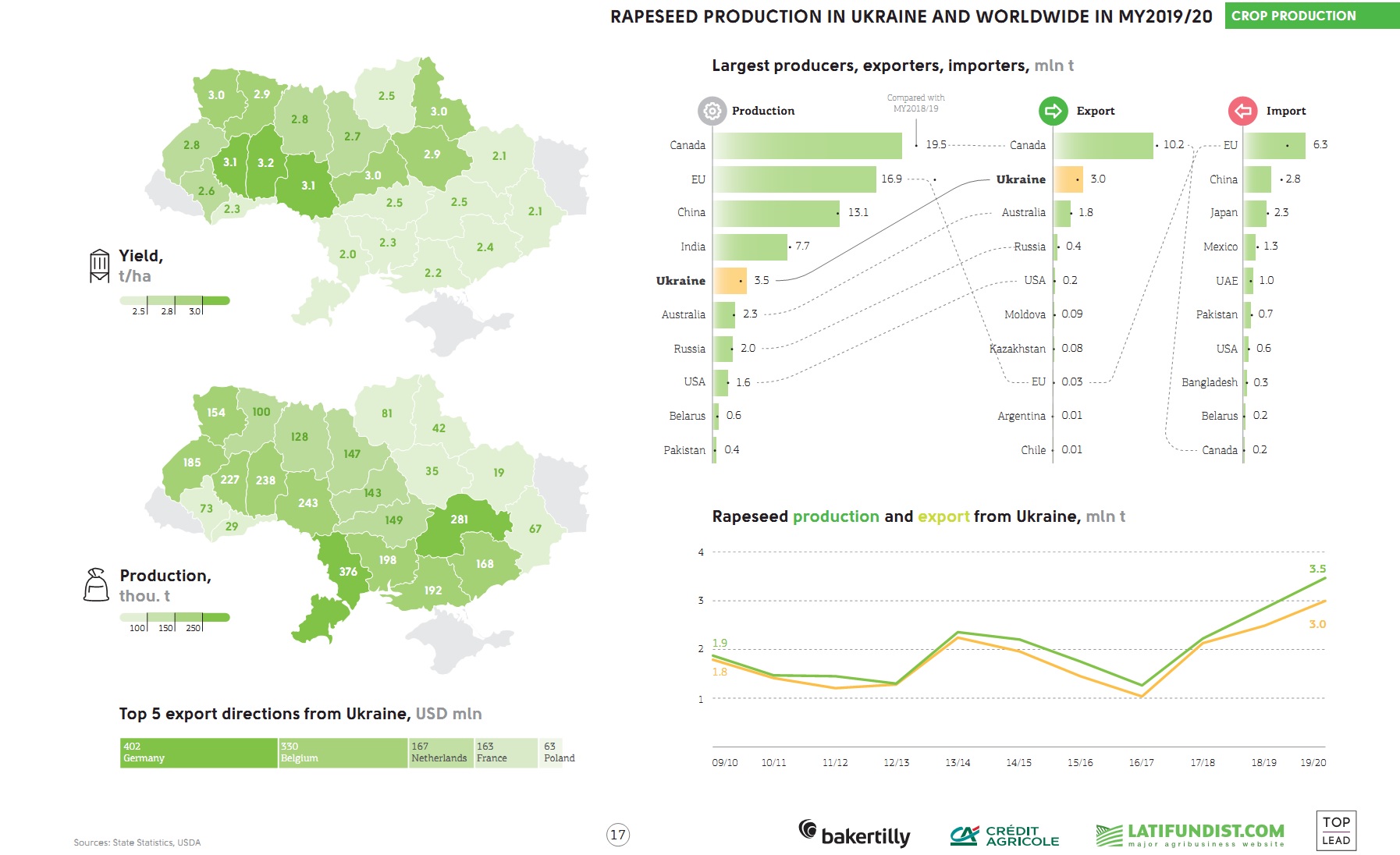 "The last two months fixed relatively high rates of rapeseed exports for this period of the season, which leads to a further reduction in stocks of raw materials. Thus, as of December 1, 2020, stocks are 24% lower YoY," experts noted.
Consequently, the decrease in rapeseed processing volumes had a negative impact on exports of rapeseed oil and rapeseed meal. The figures fell to their lowest for the last three seasons.
Risoil Terminal, a subsidiary of RISOIL S.A., has provided for the transshipment of the largest volume of rapeseed among port terminals in Ukraine since the start of 2020.
In the 2020 production season, rapeseed bulk yield in the country totalled 2.55 mln t on 1.11 mln ha. The crop yielded 2.29 t/ha on average.