Kernel USD 300 mln credit facility extended for one year
Kernel entered into an amendment and restatement agreement to its pre-export credit facility dated 16 October 2017 with a syndicate of European banks on 10 February 2021.
The total available limit under the amended facility is up to USD 300 mln. The tenors of existing tranches were extended for one year: USD 200 mln till 31 August 2023 and USD 100 mln till 31 August 2022, respectively. The margin for the committed portion of the facility was reduced. One of the lenders exited the facility and was replaced by existing lenders, the company's report reads.
The pre-export credit facility will be used by the company to fund the working capital needs of its sunflower oil production business in Ukraine.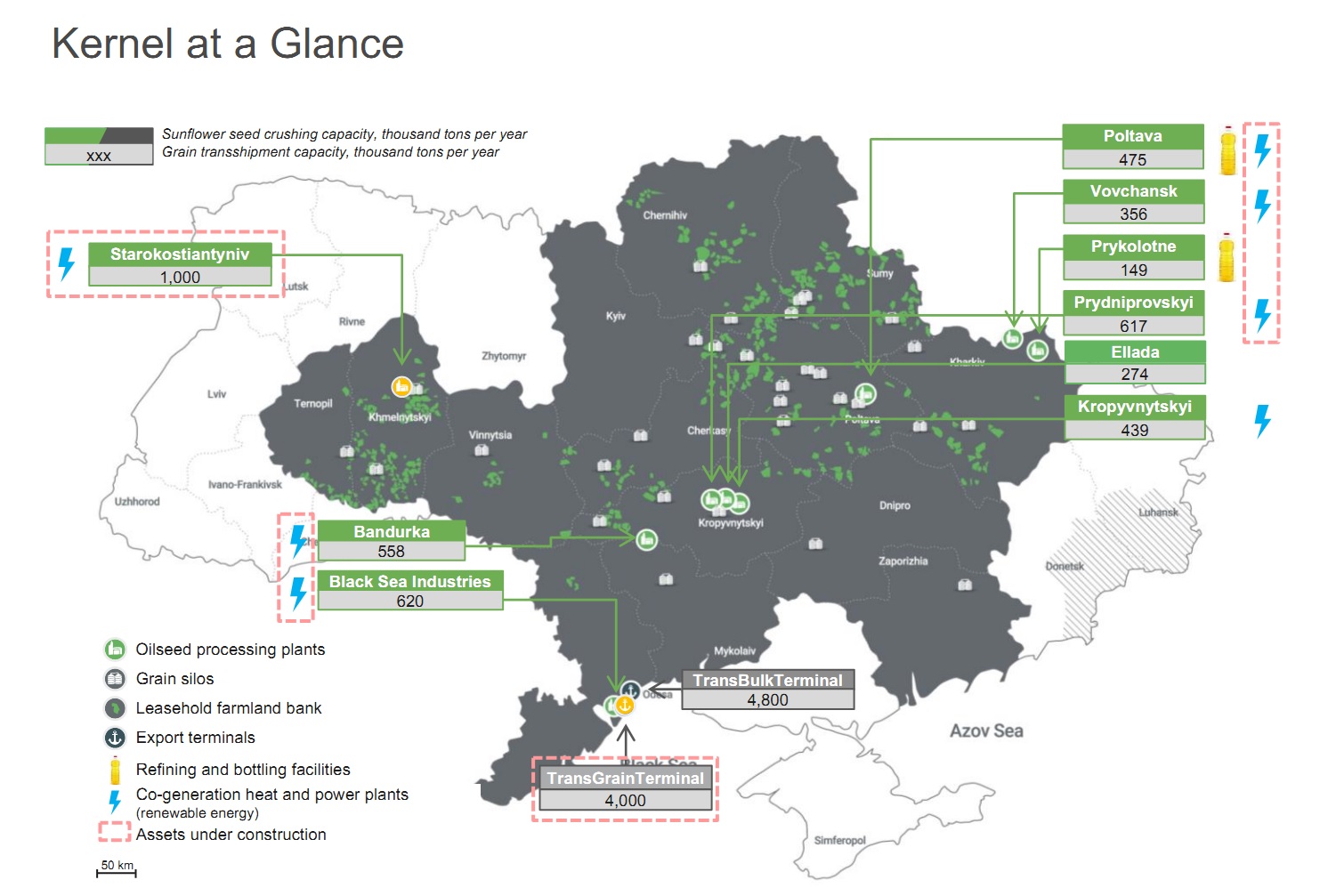 Previously reported that the AMCU authorized the purchase of 13 agricultural enterprises by Kernel Holding S.A. from Vitaliy Khomutynnik's CascadeAgro.