Oil and fat products export revenue boosted 33% on increased prices: UkrAgroConsult
In the first half of 2020/21(September-August), the dollar value of oil and fat products export from Ukraine increased by 33.3% YoY to USD 4.4 bln, UkrAgroConsult reports.
As reported, this progress was driven by higher oilseeds price.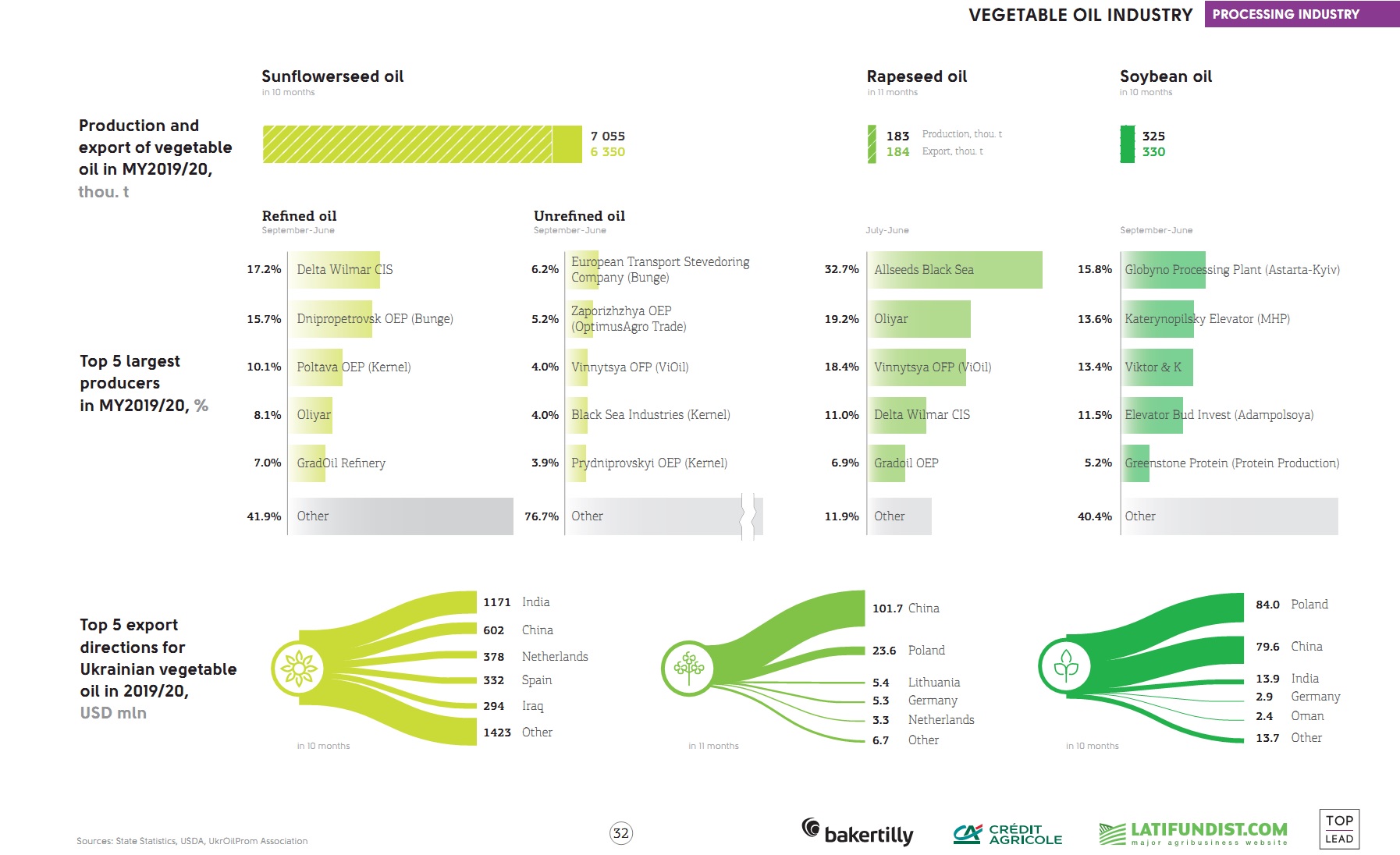 Oilseed products export structure:
sunflower oil: USD 3.42 bln, 77.7% of the total shipment
sunflower meal: USD 634.1 mln, 14.4%
soybean meal: USD 128.7 mln, 2.9%
soybean oil: USD 105.3 mln, 2.4%
rapeseed oil: USD 86.5 mln, 1.9%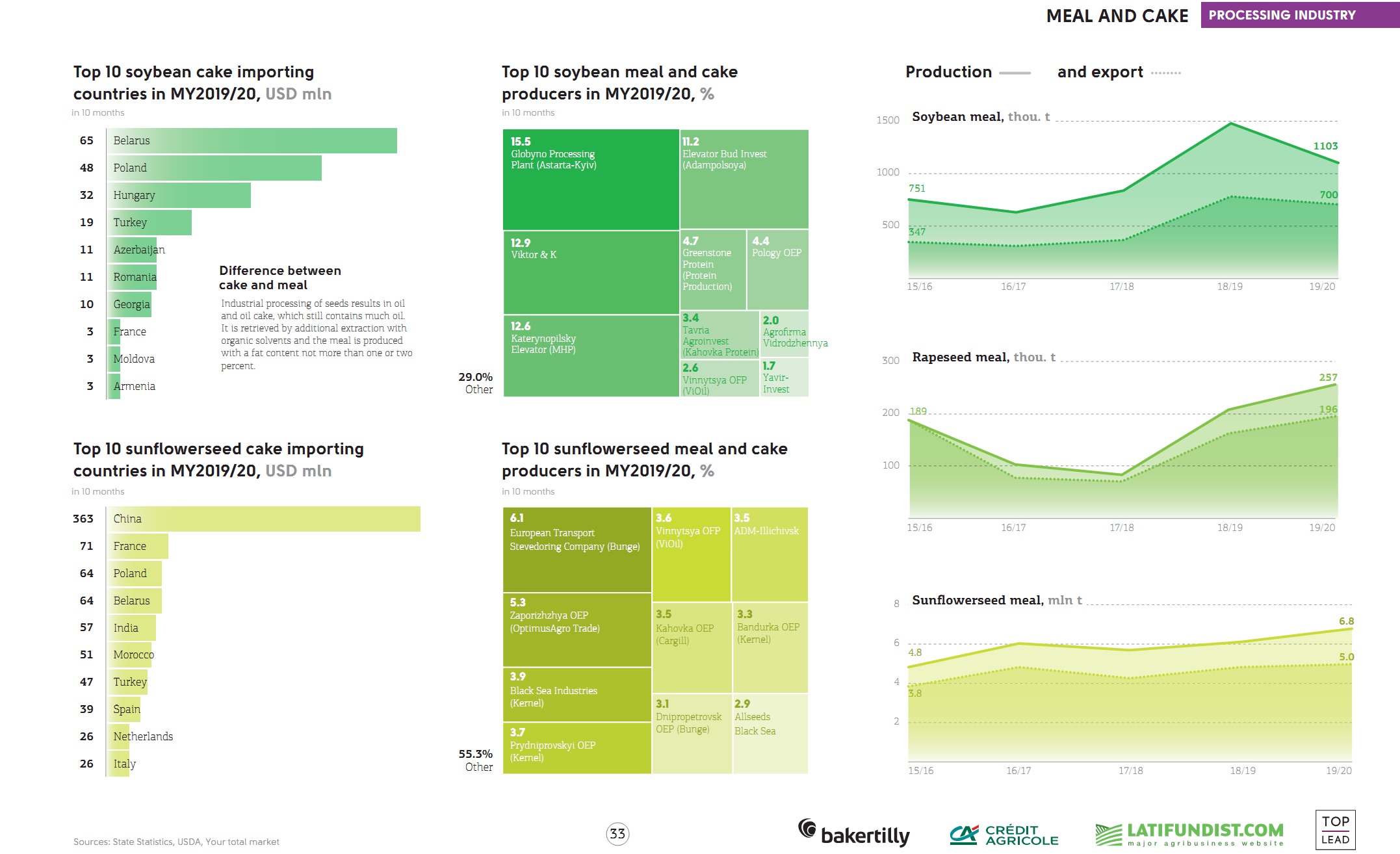 Previously reported that oilseed prices dropped sharply on March 17 after they had spiked in the week of March 8-14.
Learn more: