China halved rapeseed oil import from Ukraine in July-Feb 2020/21
In the period July-February of 2020/21(July-June), rapeseed oil export shipment from Ukraine dropped by 44% YoY, the consulting agency UkrAgroConsult reports.
"China reduced its purchases of Ukrainian origins by 62%, while the decrease in rapeseed oil exports to the EU was less significant at 2%, bringing the EU to the top position among importers again," the experts say.
Exports to the markets of Bulgaria, Poland and Lithuania scaled up. The Czech Republic, Germany and China cut their purchases of rapeseed oil from Ukraine.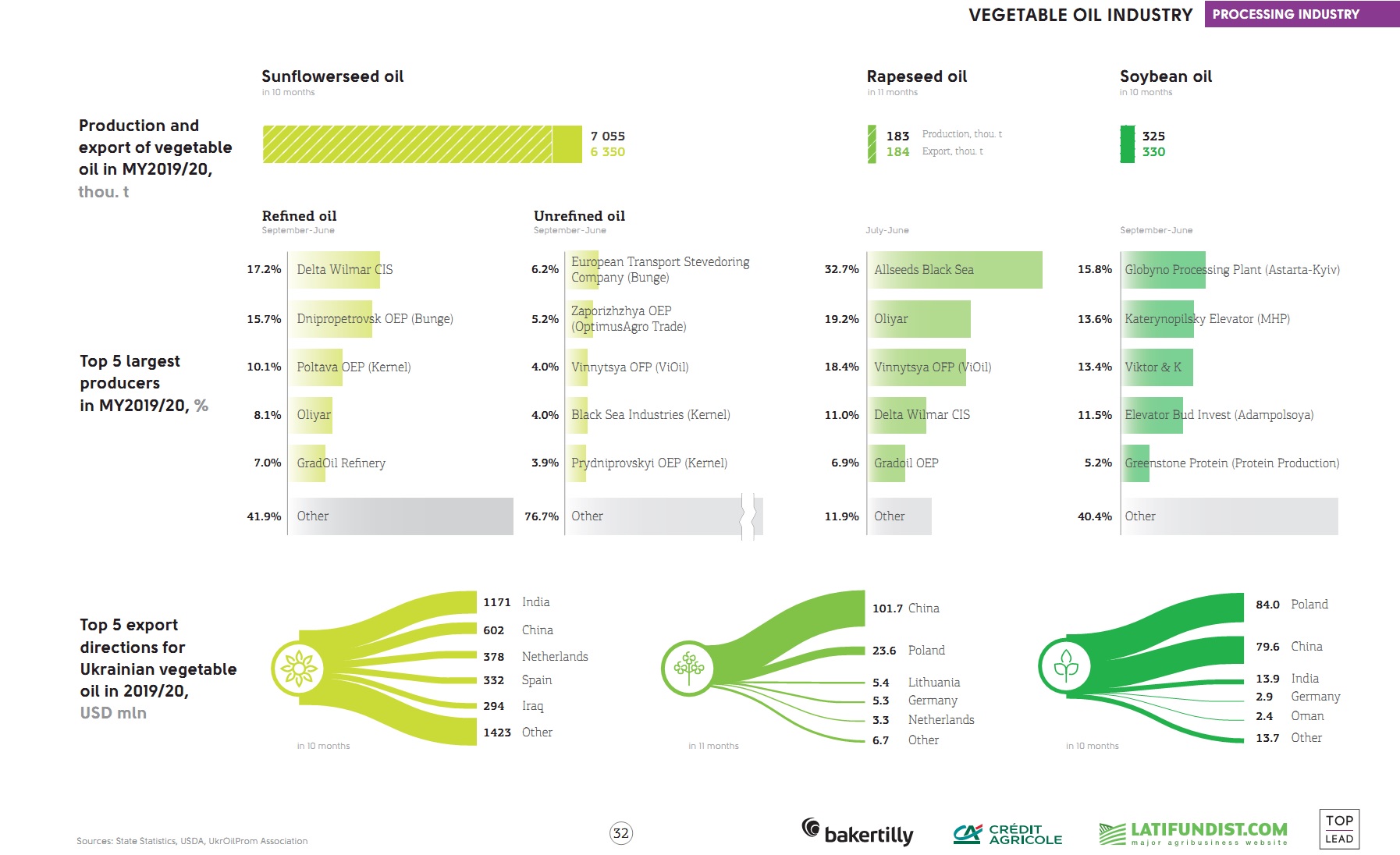 "Export potential for the 2020/21 season will be significantly reduced given the lower rapeseed harvest and, consequently, falling processing volumes," the analysts concluded.
As a reminder, rapeseed production in Ukraine in 2020 totalled 2.55 mln t on 1.11 mln ha using the average yield of 2.29 t/ha. Rapeseed export from Ukraine as of March 1 of 2020/21 reached 2.378 mln t. Rapeseed processing in this period made up 216 thou. t.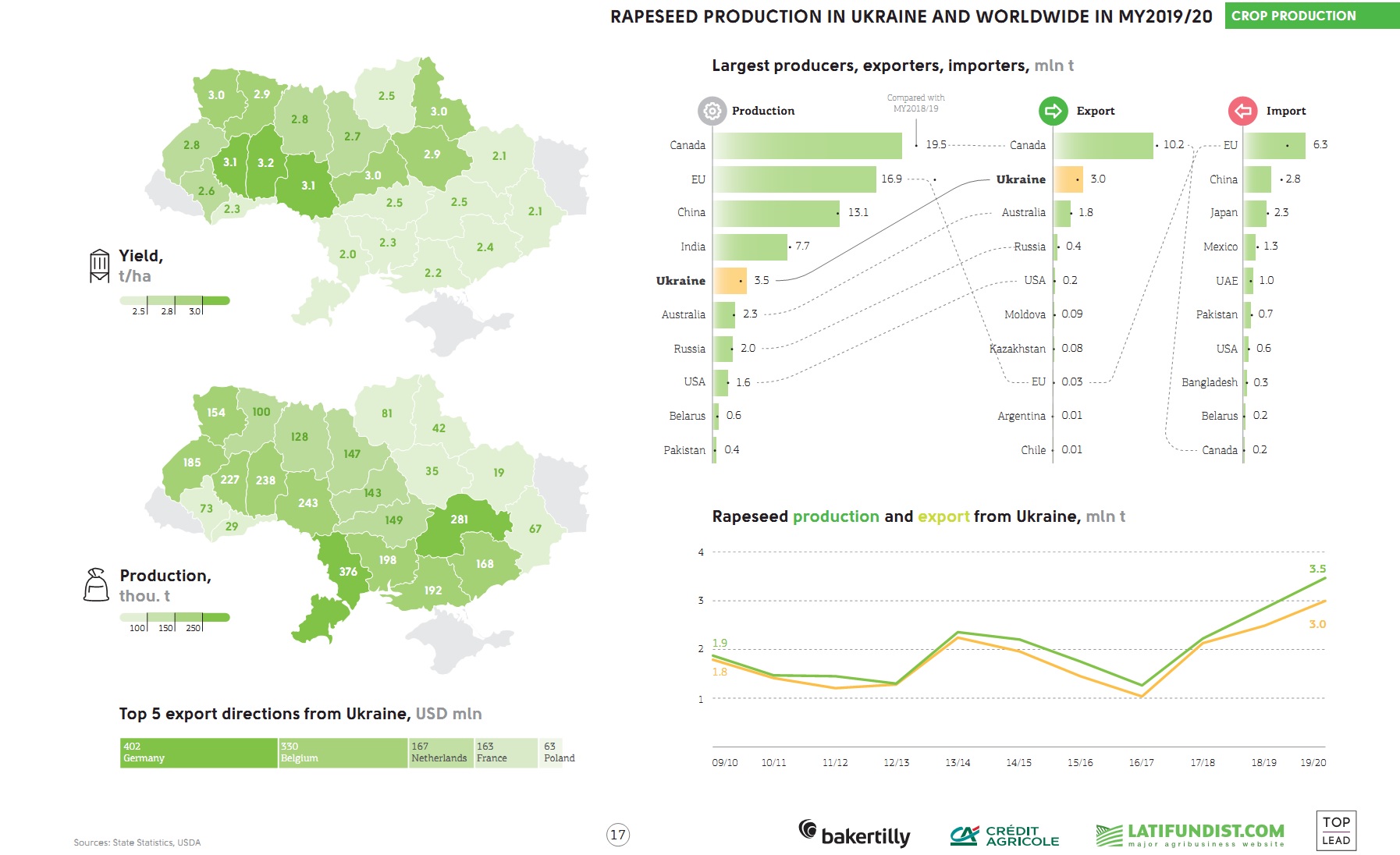 Learn more: