Oilseeds processing in Sep-Feb came to 8 mln t
Oil crushing plants in Ukraine provided for the processing of 8.091 mln t of oilseed crops as of March 1, the Association Ukroilprom reports.
As reported, since the start of 2020/21(September-August), facilities processed 7.3 mln t of sunflower, 575 thou. t of soybean and 216 thou. t of rapeseed.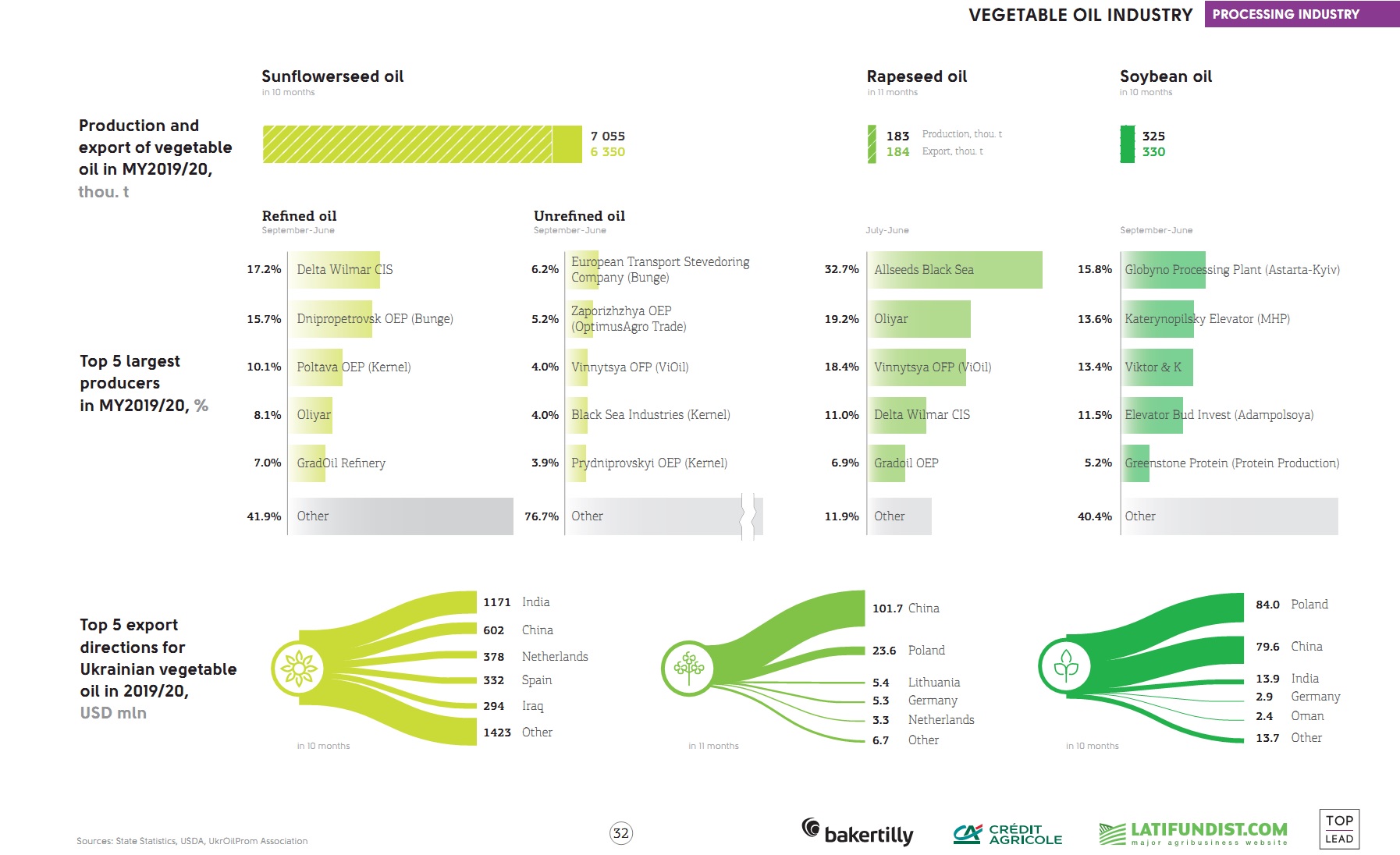 Oilseeds export from Ukraine in September-February totalled 3.717 mln t, including 2.378 mln t of rapeseed, 1.159 mln t of soybean and 180 thou. t of sunflower.
Oilseeds stocks as of March 1 amounted to 6.693 mln t: 5.656 mln t of sunflower and 1.037 mln t of soybean.
Previously reported that grains and pulses stocks in Ukraine as of March 1 dropped to 15.88 mln t, 11% or 2 mln t lower YoY (17.88 mln t).
Learn more: