Sunflower export shipment seen increasing in Jan-Mar
Sunflowerseed export from Ukraine in January-March 2021 was 33.97 thou. t, 3.8x more YoY, the State Customs Service data show.
The dollar value worth of sunflowerseeds exported reached USD 14.75 mln, 3.5x higher from the prior-year period.
The major importing countries:
Turkey: USD 10.71 mln, 72.6% of the total volume exported
Germany: USD 657.46 thou., 4.5%
Finland: USD 496.03 thou., 3.4%
Moldova: USD 450.02 thou., 3.1%
Belgium: USD 443.83 thou., 3%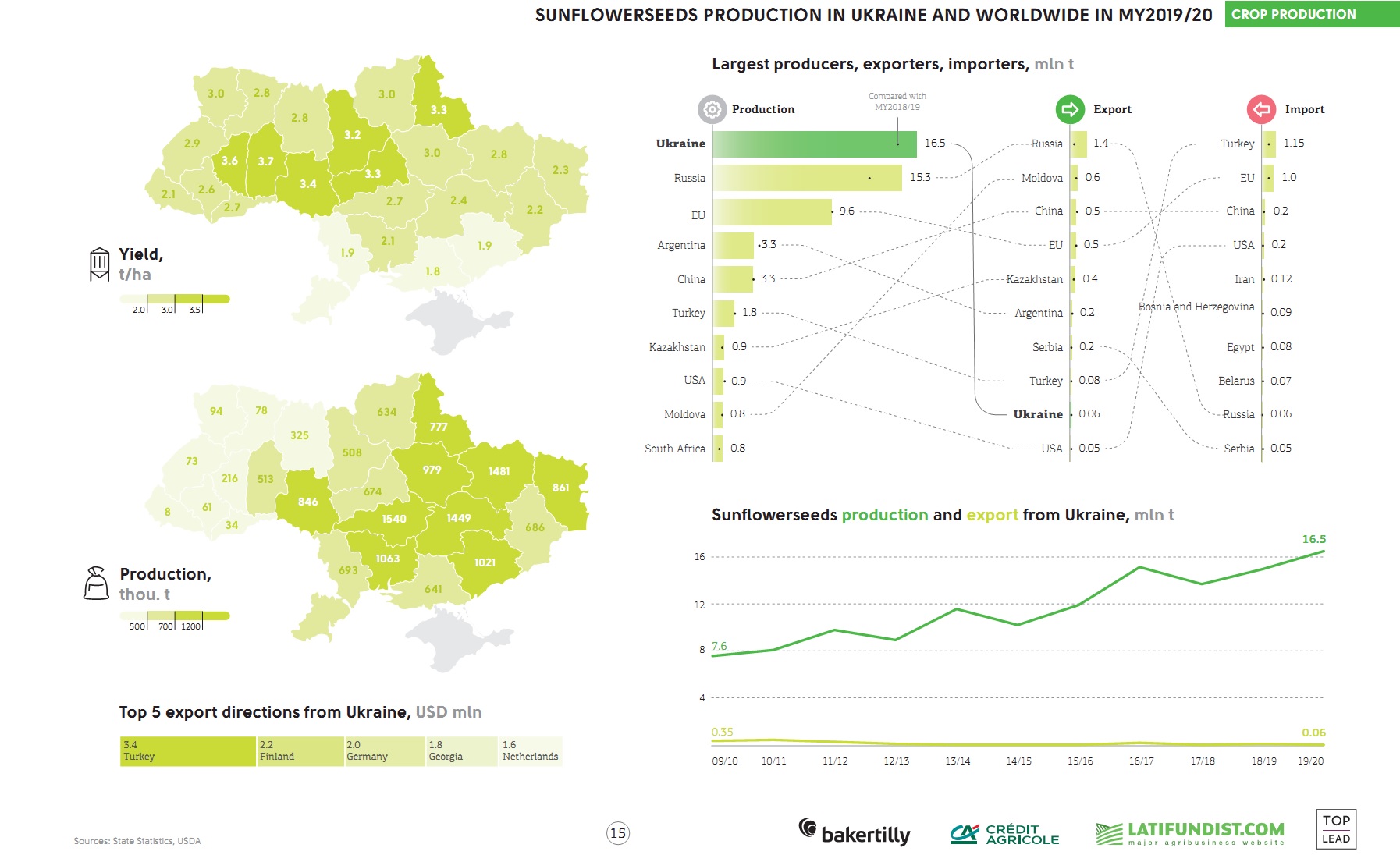 Sunflower import to Ukraine in the reporting period made up 16.18 thou. t worth USD 172.69 mln. Sunseeds were supplied by Turkey (USD 57.7 mln), the U.S.A. (USD 54.7 mln), France (USD 24.9 mln).
Previously reported that in the 2021 growing season, Epicentr Agro will focus on corn and sunflower production with areas under the crops being 72 thou. ha and 52 thou. ha, respectively. Kernel will allocate 415 thou. ha to sunflower production.