Sunflower oil demand rationing moderately contracted international prices: FAO
The FAO Vegetable Oil Price Index averaged 162.0 points in April, up 2.9 points (1.8%) month-on-month, driven by rising soy, rapeseed and palm oil quotations more than offsetting lower sunflower oil values.
According to the report, international palm oil prices continued to rise in April on concerns over slower-than-expected production growth in major exporting countries.
Soy and rapeseed oil values climbed further too, underpinned by, respectively, firm global demand, including from biodiesel producers, and protracted global supply tightness. By contrast, international prices of sunflower oil contracted moderately on demand rationing, analysts note.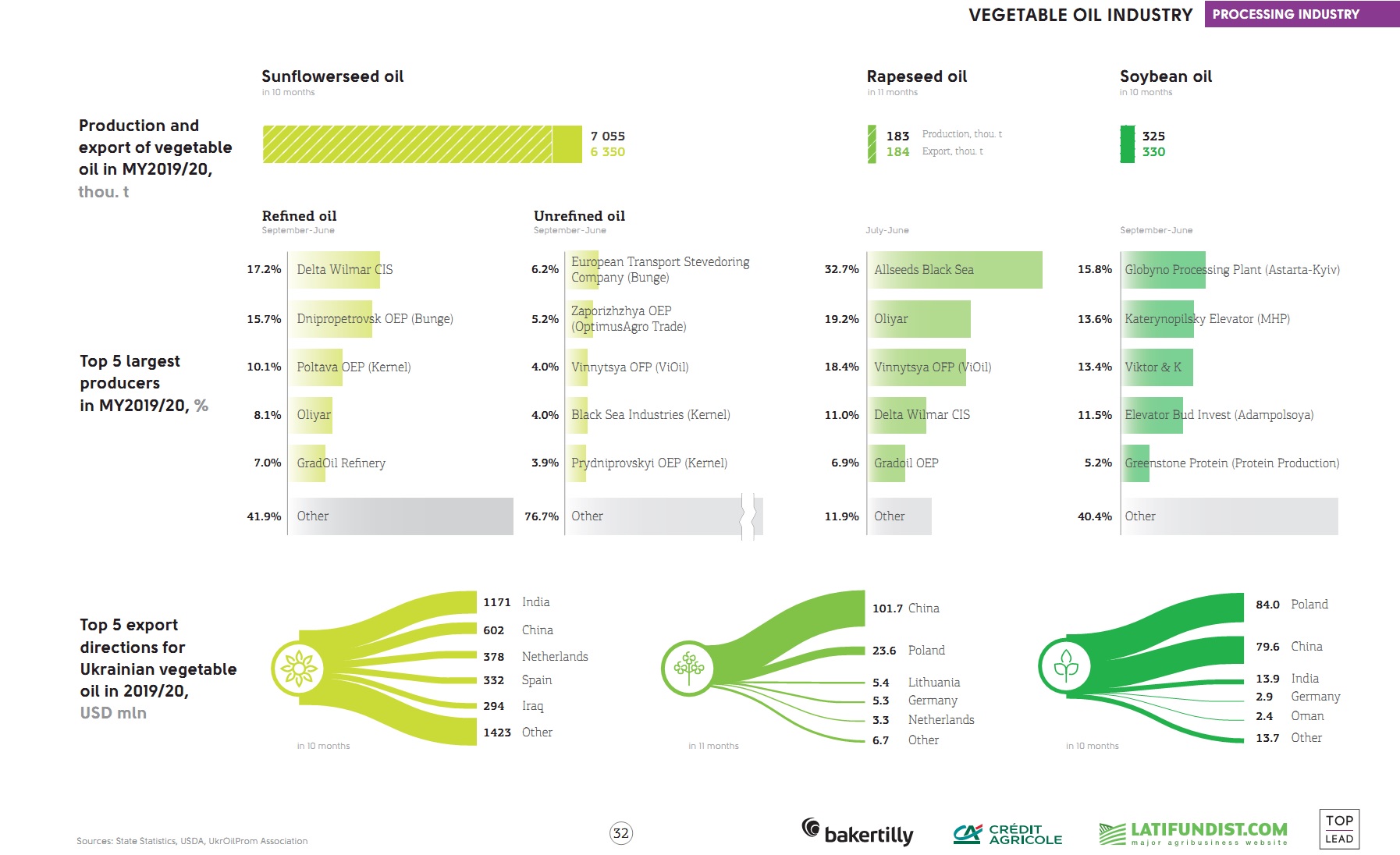 As of 22 April, sunflower oil export from Ukraine came to 3.7 mln t which makes up 69% of the agreed in the Memorandum of Understanding volume. The Economy Ministry and the Association Ukroilprom agreed on the sunflower oil export ceiling of 5.38 mln t for the 2020/21 season.
Learn more: