High Price Suppresses Demand: What Are Sunflower Oil Price Perspectives?
Sunflower oil price rally up to 1700 USD/t FOB in March 2021 from the July-August 2020 levels of 700 USD/t shocked both agriproducers and oilseed crushers in Ukraine.
The parties involved start asking themselves what the reasons are for this growth, what factors influence the price formation of sunflower and other vegetable oils, why the demand from India has declined and China increased and whether the sharp rise in sunflower oil prices could be followed by a dramatic fall. Latifundist.com spoke to Sandeep Bajoria, President of the International Sunflower Oil Association (ISOA) and CEO of Sunvin Group.
Latifundist.com: What are the main factors for sunflower oil price increase?
Sandeep Bajoria: Sunflower extraordinary rally reminds us of 2007-08 when prices reached 1700 USD/t FOB. This rally was caused by unexpected very low production in Ukraine, Russia and Argentina. Crop loss of about 6 mln t means 2.4 mln t lower oil availability. This resulted in sunoil FOB in July/Aug 2020 of 700 to1700 USD/t in March 2021.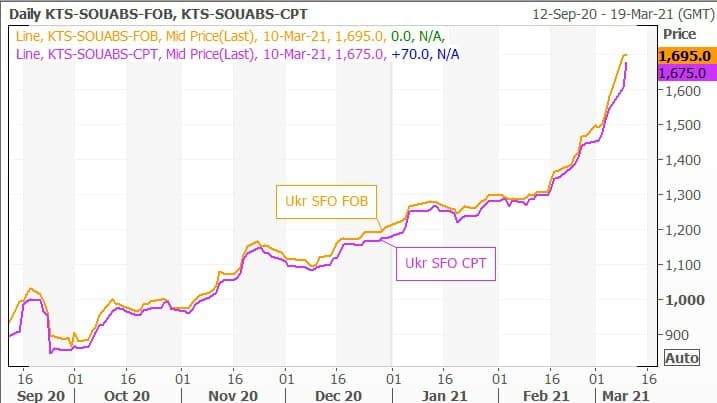 Along with this soya and palm also rallied USD 500 from lows due to lower production, higher biodiesel mandates, China heavy buying and commodity funds were flushed with cheap money at 0 to 0.25% interest rates causing a big rally in commodities and equity worldwide.
So sunoil own factors plus outside and macro factors contributed to this unbelievable rally.
Latifundist.com: How do you currently see the demand for sunoil for Ukrainian origin on the Indian market?
Sandeep Bajoria: Sunoil demand has reduced due to very high prices. India imported 2.3 mln t in 2018, 2.4 mln t in 2019, 2.2 mln t in 2020 and we expect 1.8 mln t in 2021.
Latifundist.com: In your opinion, what is the reason for the increase in China's activity in the purchases of oilseeds and oilseed products from the Black Sea region? What impact does it have on India?
Sandeep Bajoria: China is a big mover and shaker in all commodities. They have increased buying substantially in the last 3 years of sunoil and sunmeal. This has taken away pricing power from the world's biggest importer, i.e. India. Now India has to watch other nations buying and act fast.
China has been an early mover in sunoil buying in Oct / Nov / Dec 2020 and also for Oct / Nov / Dec 2021.
Latifundist.com: How strongly does the reduction in world production affect the export of sunflower oil from the Black Sea region?
Sandeep Bajoria: Exports of sunoil from the Black Sea is considerably lower and it shall be at least 2 mln t lower than in crop season 2020-21.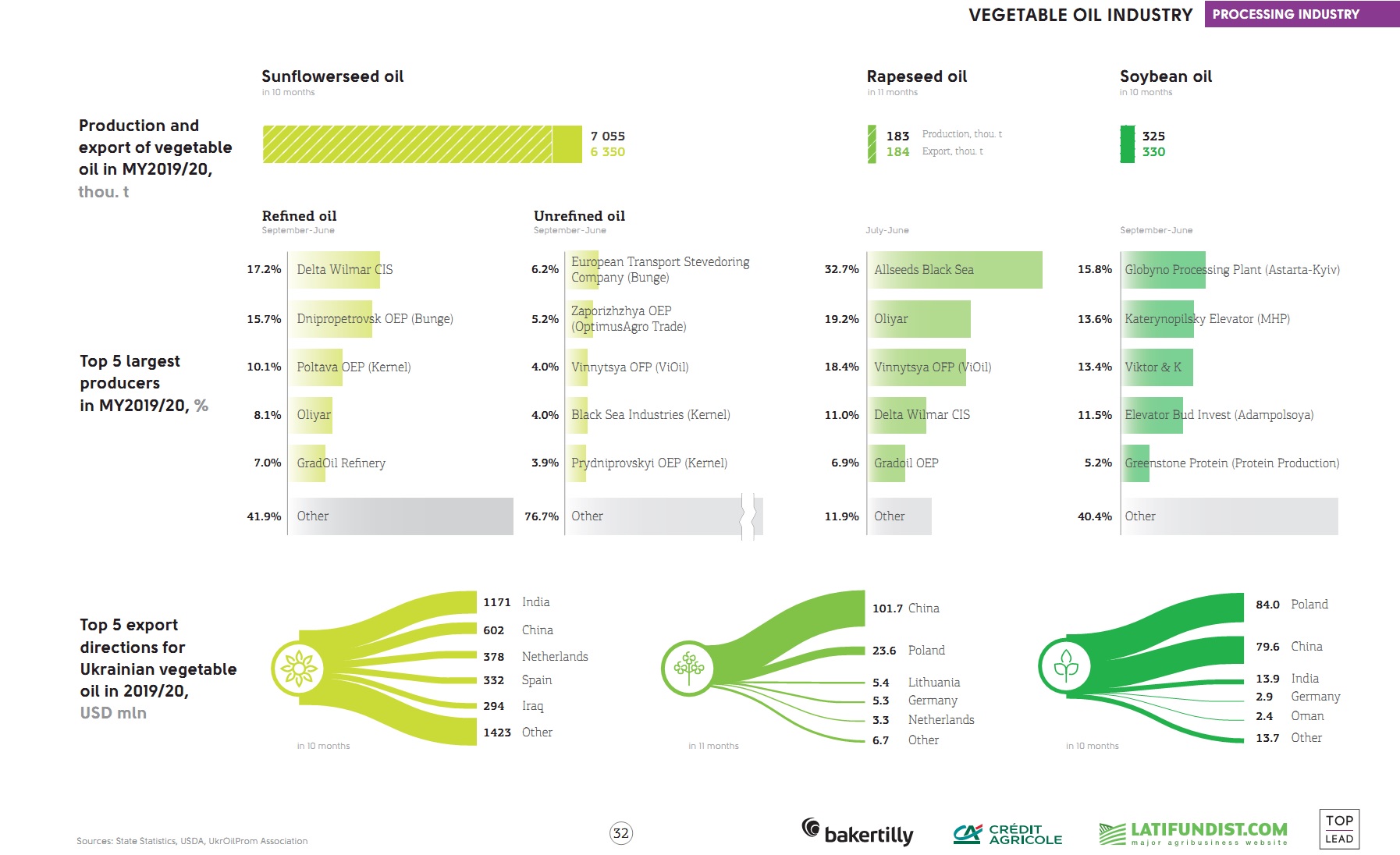 Latifundist.com: What level of oil prices can we expect in the near future?
Sandeep Bajoria: Prices have peaked out at 1700 USD/t FOB Ukraine and today they are at 1575-1600. Till this crop year ending in August 2021, prices will range 1450-1700 USD/t FOB Ukraine.
Latifundist.com: What factors, apart from crop yields, demand from key importers and crude oil prices, can affect the pricing of sunflower oil?
Sandeep Bajoria: Sunflower oil prices depend on crop, yield, demand and relative prices of soya, rapeseed, palm and macroeconomic factors.
Latifundist.com: How new crop sunflower oil from Argentina will impact the global market and prices?
Sandeep Bajoria: New crop from Argentina is smaller from 3.7 mln t last year, they have 2.8 mln t this year. Hence, export to India is half of last year. Moreover, Argentina people prefer to eat sunoil than soya oil.
Latifundist.com: Do you expect a big supply of Argentinian sunflower oil to India? Should exporters from Ukraine worry?
Sandeep Bajoria: Ukraine exporters need not worry this year as the flow from Argentina and Russia is smaller this year with uncertainty on export duties and other restrictions in Russia.
Latifundist.com: Well, we shall be following these processes through to the season's end.
Konstantin Tkachenko, Latifundist.com
Learn more: