Sunflowerseed export from Ukraine in Jan-Apr upsized by 70% YoY
Sunflowerseed export from Ukraine in January-April 2021 came to 35.97 thou. t, 70% more YoY (Jan-Apr 2020: 21.08 thou. t), the State Customs Service data show.
The dollar value worth of sunflowerseeds exported reached USD 16.26 mln, 75% higher from the prior-year period (Jan-Apr 2020: USD 9.25 mln).
The major sunflowerseeds importing countries:
Turkey: USD 10.71 mln, 65.9% of the total volume exported
Germany: USD 1.12 mln, 6.9%
Moldova: USD 654.57 thou., 4%
Finland: USD 629.76 thou., 3.9%
Belgium: USD 443.83 thou., 2.7%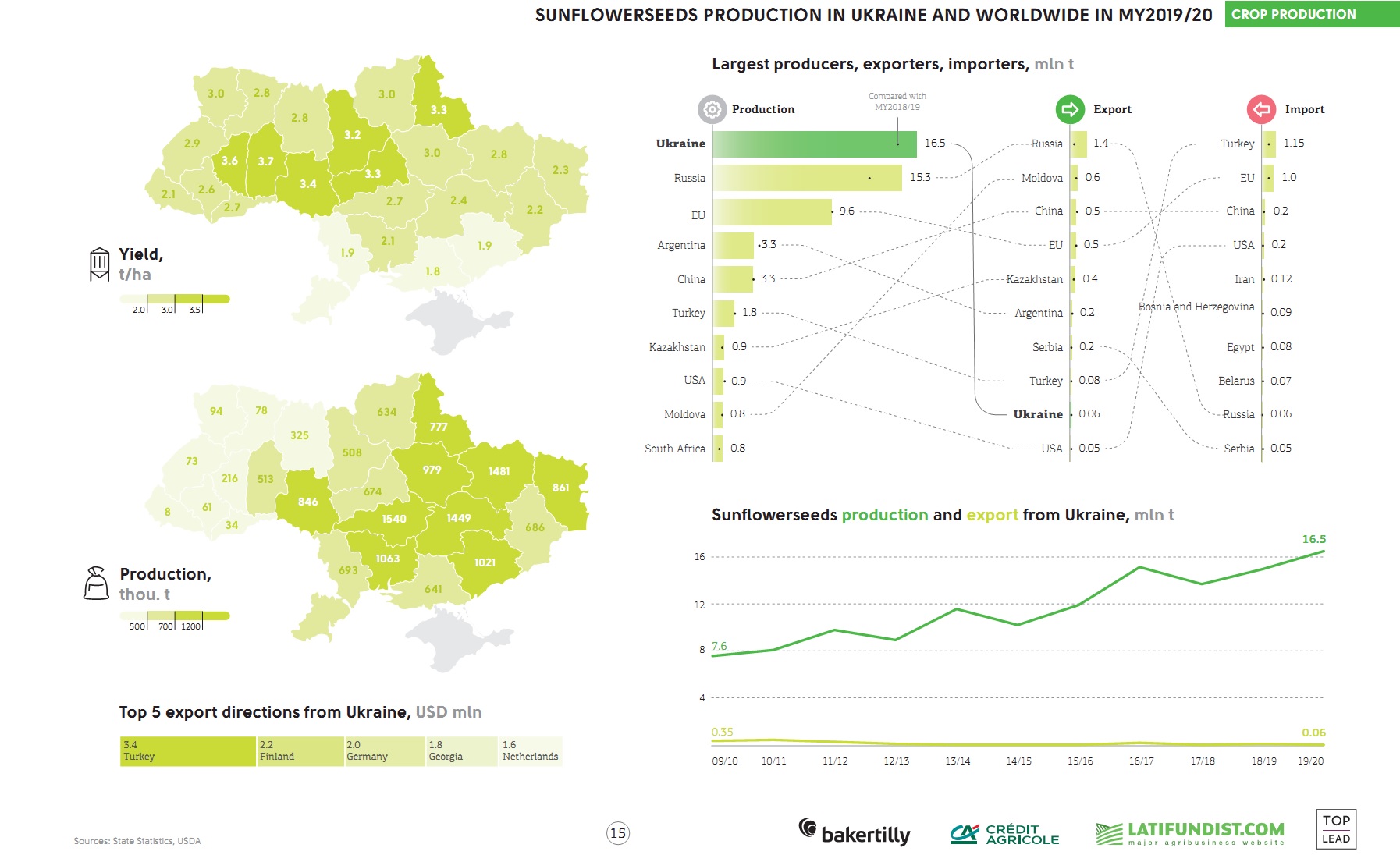 Sunflower import to Ukraine in the reporting period reached 18 thou. t worth USD 195.6 mln. Sunseeds were supplied by Turkey (USD 63.12 mln), the U.S.A. (USD 62.14 mln), France (USD 29.6 mln).
Sunflowerseed production in Ukraine in 2021/22(September 2021–August 2022) is projected by USDA at 16.7 mln t, 2.6 mln t, or 18% higher from 2020/21.
The Economy Ministry of Ukraine suggested limiting sunflower export from the country.