Sunflower oil export from Ukraine shrank by 30% YoY in Jan-Apr
Sunflower oil export from Ukraine in the period January-April 2021 plummeted by 31% YoY to 1.74 mln t (Jan-Apr 2020: 2.53 mln t), the State Statistics Service data show.
The dollar value of sunoil exported reached USD 1.98 bln, 8% higher from the prior-year period (Jan-Apr: USD 1.84 bln).
The key markets for Ukrainian sunflower oil in the reporting period:
India: USD 587.9 mln, 26% of the total supply
China: USD 316.01 mln, 15.9%
Netherlands: USD 186.44 mln, 9.4%
Iraq: USD 145.8 mln, 7.3%
Spain: USD 144.87 mln, 7.3%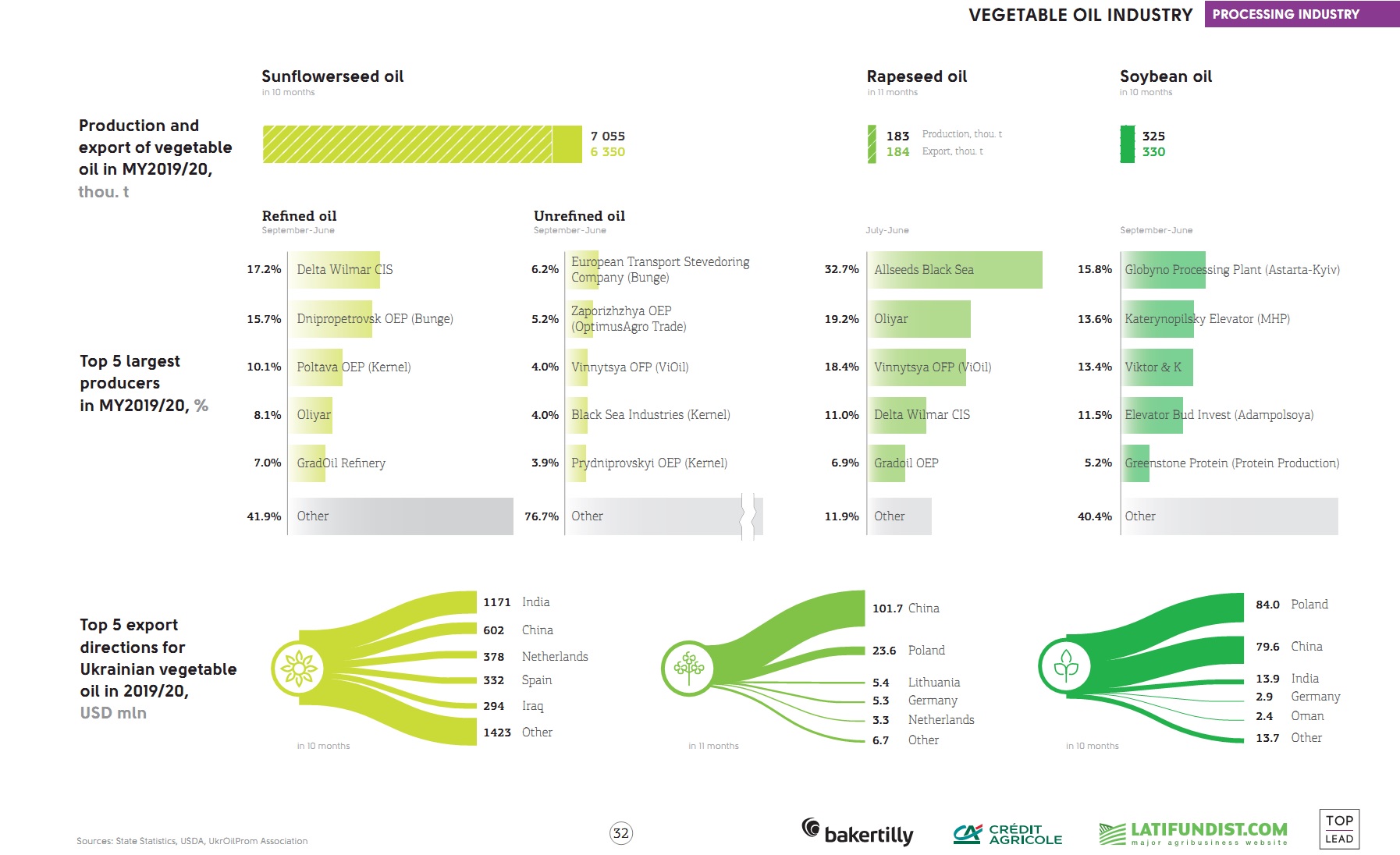 Previously the Ukroilprom Association reported that sunflower oil export from Ukraine as of May 1 made 72.6% of agreed in MoU volume.
Learn more: