Sunflower oil prices go down in Ukraine facing weak demand: analysts
Export quotations for crude sunflower oil in Ukraine have fallen below 1,500 USD/t FOB in consequence of weak external demand, Refinitiv Agriculture reports.
Analysts mark that this level is a 3-month low. There have been no oil purchases on the domestic market during the week.
"There is barely any interest in purchasing old crop sunflower oil on the external market. There are few offers to supply oil in June-July. Importers do not rush to buy expensive sunflower oil and the focus of demand shifts to new crop oil, which is priced at 300 USD/t lower," traders say.
It is noted that the CPT basis trends are not fundamentally different from the FOB market. The market has been experiencing a complete lack of demand for sunflower oil on the CPT basis over the last week. Sunflower oil prices on the CPT basis fell by 20 USD /t to 1506-1515 USD/t and remain nominal.
Sunoil export from Ukraine in September-April 2020/21 scaled down by 13.5% YoY.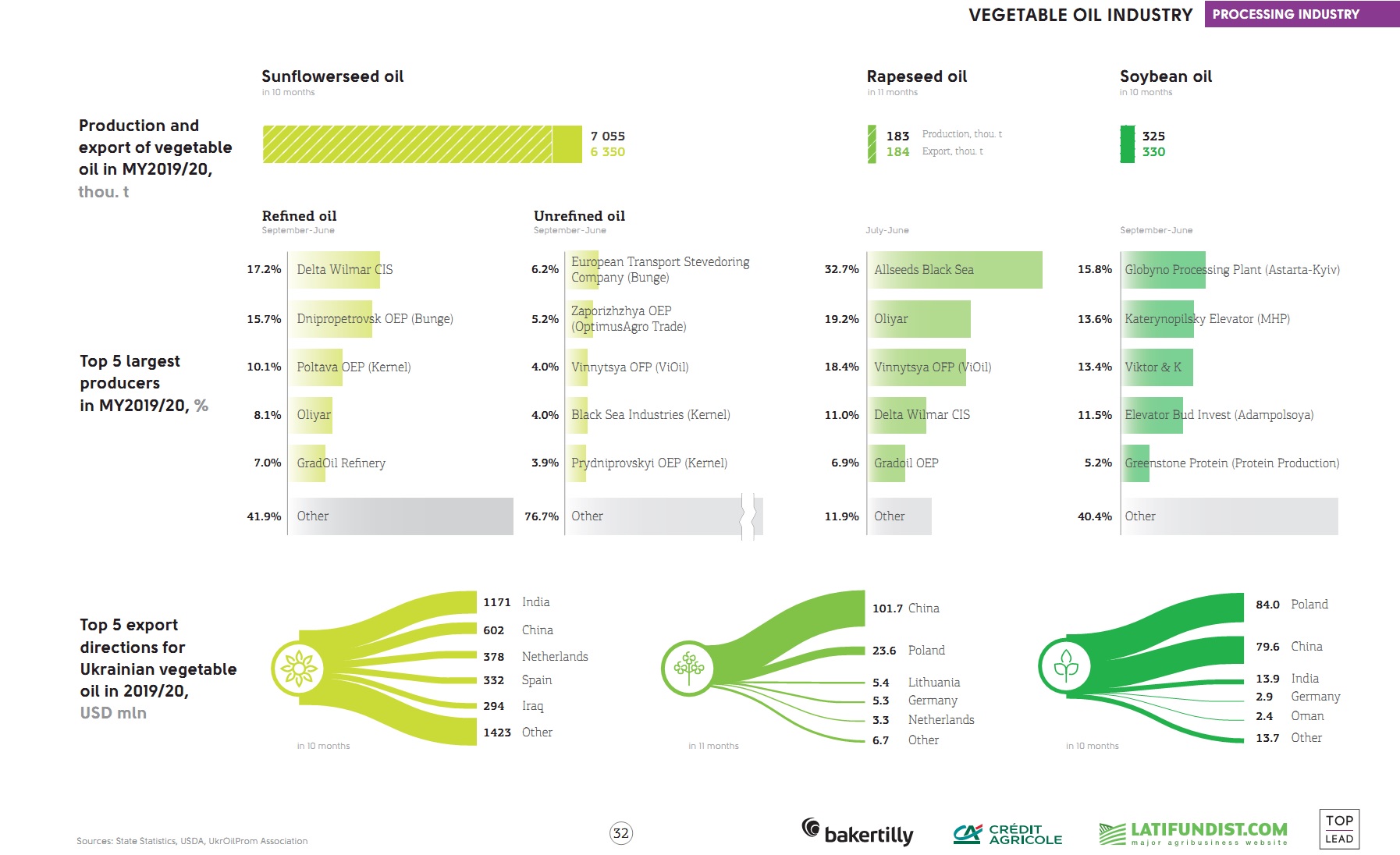 As per statistical data, sunseeds stocks in Ukraine as of May 1 were 38% lower YoY. The Ukroilprom Association reported that sunflower oil export from Ukraine as of May 1 made 72.6% of agreed in MoU volume.
Learn more: