Neptune handled 6.6 mln t since commissioning in 2018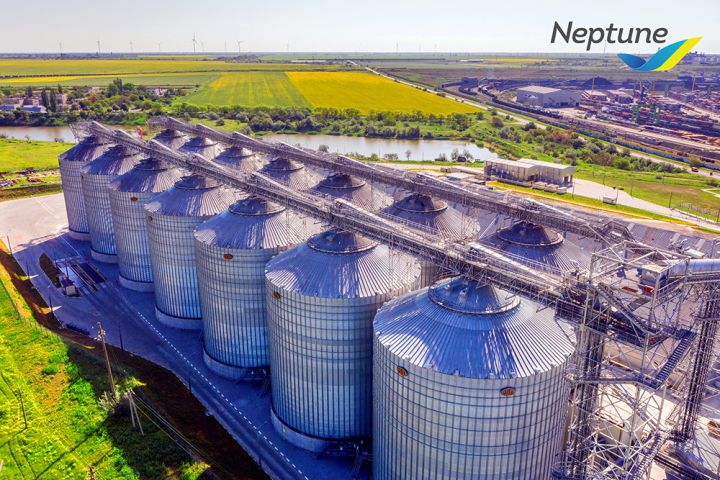 Neptune Grain Terminal in the port of Pivdenny, Odesa region
Photo by: https://www.facebook.com/NeptuneGrainTerminal/posts/1214900302295041
Since its commissioning in June 2018, Neptune Grain Terminal in the port of Pivdenny (Odesa region) handled 6.6 mln t of grain.
Neptune loaded 132 vessels, became one of the top ten grain terminals in Ukraine within three years.
The terminal won the National Maritime Rating's Growth Rate 2020 nomination and was named the country's most dynamic grain terminal in terms of cargo turnover growth in the 2019/20 grain season.
"Now Neptune is advancing to a new qualitative level. It is important to note that in implementing this investment project, the owners, as well as the Ukrainian State, have made high commitments to the American investor. This partnership is a unique and prominent example of effective cooperation between the US and Ukraine. A partnership that we can be proud of not only at the business level but also at the interstate level," says Andriy Stavnitser, co-owner of TIS Ukraine.
Previously reported that in March Neptune processed the largest vessel since its launch.
Neptune started operations in test mode in June 2018. More than 2.5 mln t of agricultural commodities were transshipped by the terminal in 2019/20.
On Sep. 6, 2019, the grain terminal was officially commissioned.
Learn more: