Neptune ag commodities handling added up to 6 mln t since June 2018
Neptune Grain Terminal in the port of Pivdenny (Odesa region) has provided for the handling of 6 mln t of agricultural commodities since June 2018.
"Neptune Grain Terminal's cargo turnover has recently reached 6 mln t since it started operating in test mode. The Pacific Award bulk carrier received the milestone ton and has already departed for the Netherlands," the company announced.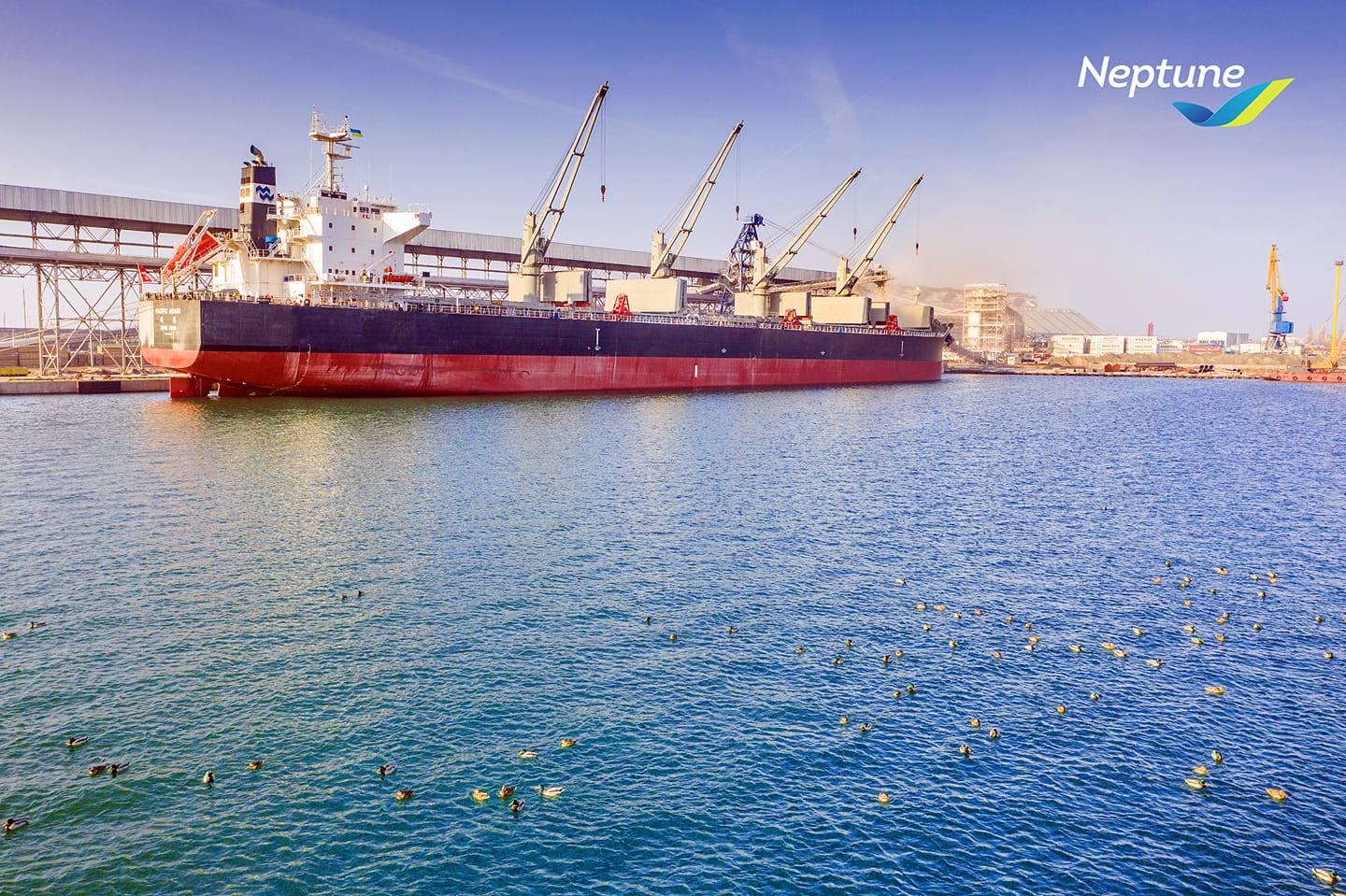 The terminal has processed 123 vessels since it started operations in test mode.
On September 6, 2019, the grain terminal was officially commissioned. It is Cargill and MV Cargo joint project. The terminal holds the 4th position among the largest sea export terminals in Ukraine in 2020.
As a reminder, staple grains export shipment from Ukraine totalled 32.01 mln t as of March 1.
Learn more: