Rapeseed oil production in Ukraine summed 106.2 thou. t in July-May 2020/21
Rapeseed oil production in Ukraine in the period July-May 2020/21(1 July 2020-30 June 2021) amounted to 106.2 thou. t, the Association Ukroilprom reports.
The country's largest producers in the reporting period by market share:
Allseeds Black Sea (Allseeds): 33%
Oliyar: 27.7%
Vinnytsya Oil and Fat Plant (ViOil): 17%
Delta Wilmar: 10.1%
GradOil Refinery: 3.7%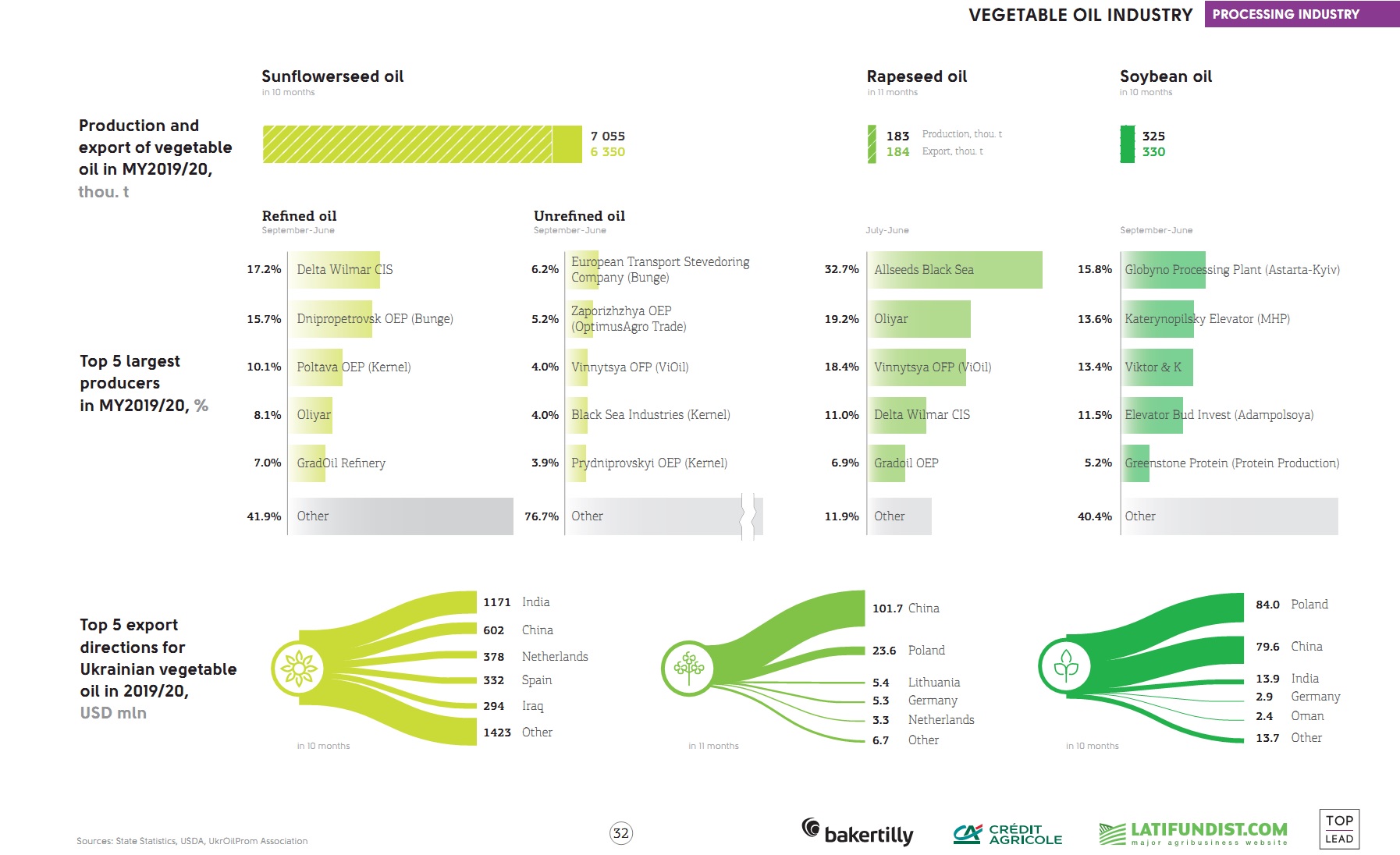 In the 2020 crop year, rapeseed bulk yield in the country totalled 2.55 mln t on 1.11 mln ha. The crop yielded 2.29 t/ha on average. For the 2021 crop, rapeseed sowing was 87% completed of the planned 1.01 mln ha. The production is forecast 6% down YoY in the 2021 crop year.
Rapeseed oil output in CY 2020 made up 107 thou. t, 27% down YoY.
Learn more: