Ukraine updated its chicken meat export record in 2020
Poultry enterprises in Ukraine produced 218.4 thou. t of chilled and 152.4 thou. t of frozen chicken carcasses, Kurkul.com reports.
Under the data of portal IndexMundi, chicken meat output in Ukraine is projected at 1.38 mln t in 2021, 3% down YoY (2020: 1.42 mln t).
"Strengthening of Ukrainian meat products position on the international market through chicken was a distinctive trend in 2020, since the absolute record for the volume of poultry exports was updated and reached 431 thou. t worth USD 555 mln," experts of Ukrainian Business & Trade Association (UBTA) mark.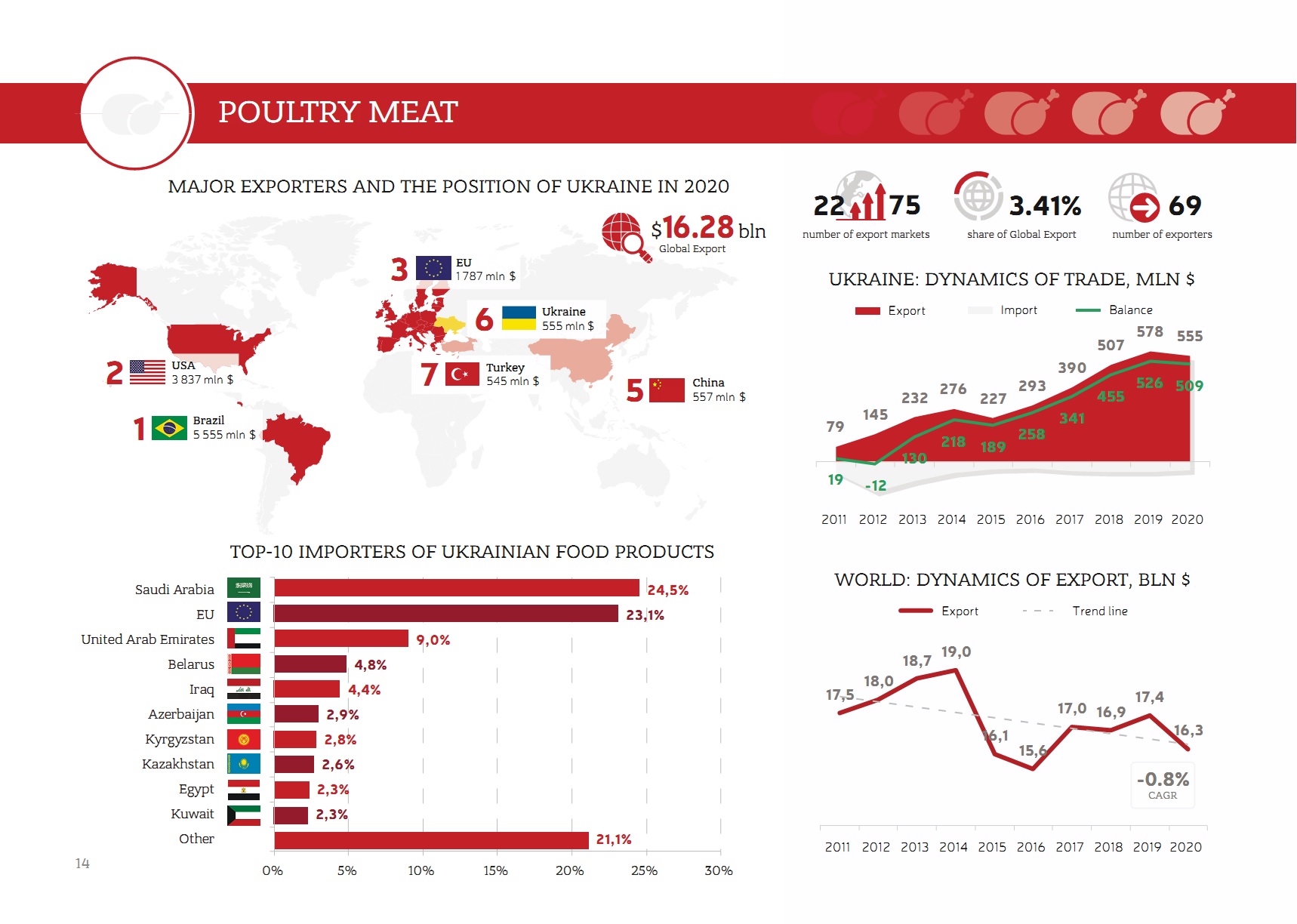 Reportedly, due to the ban on exports to the EU and a number of other countries, the sales potential was not fully utilized. However, a record export volume of this commodity group was achieved in 2020.
In 2020, Ukraine cut its poultry exports to the EU by 18.8%, yet remained the third-largest supplier to this market with 108.69 thou. t of poultry meat shipment. Imports of poultry meat to Ukraine from the EU in 2020 totalled 145.87 thou. t, 18.2% down on 2019.
Previously reported that a Slovenian subsidiary of MHP, Perutnina Ptuj (PP), invested over EUR 4.5 mln in new production facilities in Serbia.