World wheat prices reached highest since 2013 in August
World wheat prices in August advanced to the highest level since 2013 on expectations of lower yields due to adverse weather conditions in Russia and drought in the U.S. and Canada, Refinitiv Agriculture reports with reference to Reuters.
"Surging demand for Australian wheat is bolstering orders for shipment at ports as importers reserve supplies in advance in anticipation of a near-record crop for the second consecutive year in the world's fourth-largest wheat exporter," analysts observe.
A grain broker in Sydney and two traders in Singapore told Reuters that port facilities in Australia are booked until late December for export shipments of the new crop, which is due in November.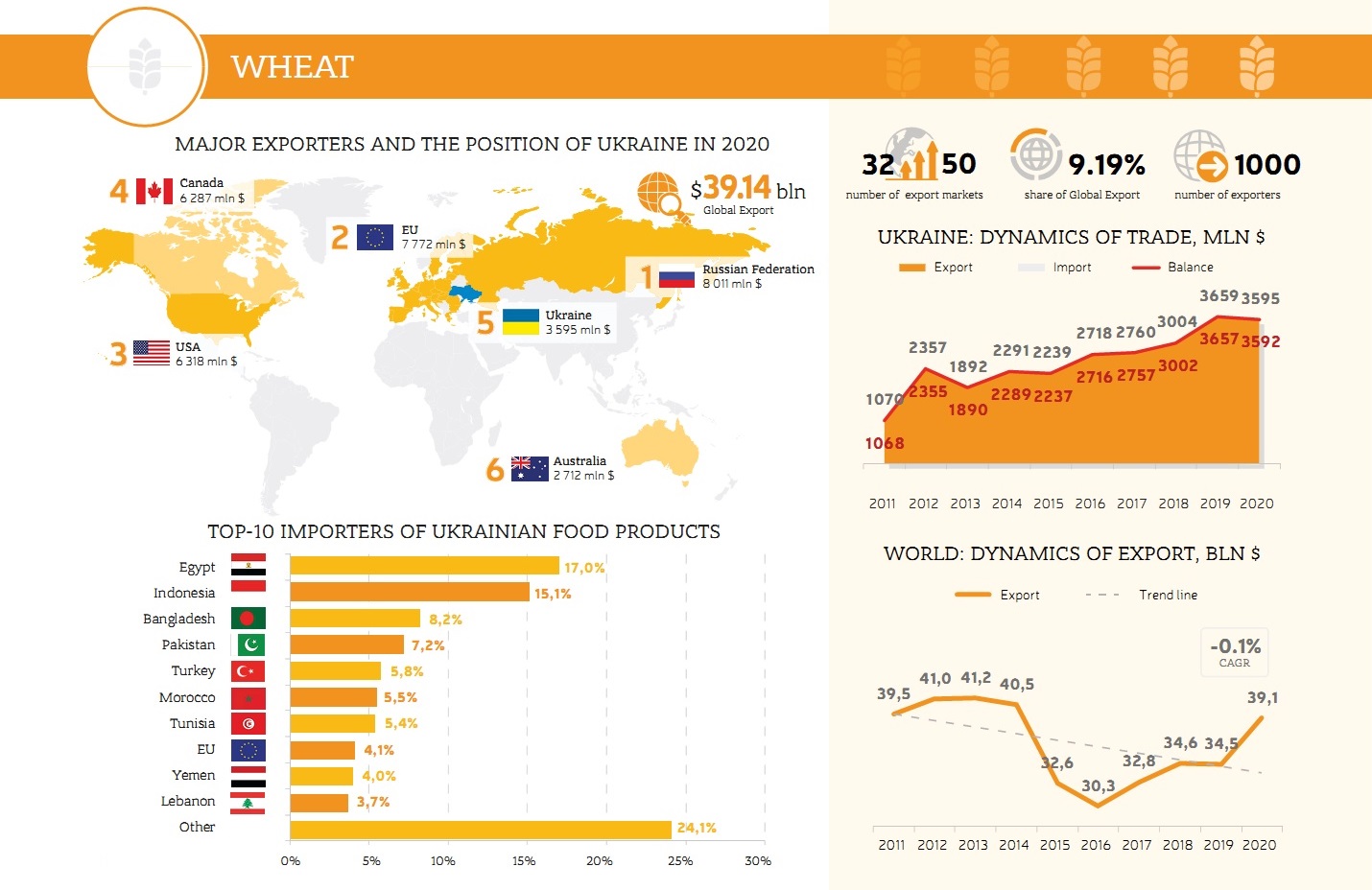 "Even January is mostly booked. Buyers are now considering February and March shipments," says a source in Singapore who sells wheat to Asia.
Reportedly, Australian Premium White wheat price was at around 370-375 USD/t C&F with shipment to Indonesia in February 2022, compared to previous offers at around 360 USD/t.
Traders admit that shipments of wheat from the Black Sea region at 385 USD/t C&F are more expensive than Australian wheat as freight prices have risen.
Analysts in Australia last month revised up their wheat production forecast to 32.6 mln t for the season ending June 30, 2022, which could be the second-largest crop in the country after last season's record crop.
Barva Invest analysts on their Telegram channel marked that exchanges continue to trade in expectations of high demand for wheat amid production problems in most exporting countries.
Since the start of 2021/22, wheat export shipment from Ukraine has increased by 12% YoY.
Learn more: