MHP Slovenian subsidiary ranked in top 10 largest businesses
Production facilities of the MHP Slovenian subsidiary, Perutnina Ptuj (PP), are ranked sixth among the 101 largest business groups in Slovenia according to the business publication Finance.
The ranking is based on the consolidated statements of Slovenian companies in 2020. The data of rating agency Dun&Bradstreet was used. Perutnina Ptuj is in the top ten due to a 3% gain in sales and a 16.3% EBIT margin.
"Perutnina Ptuj is the leading producer of chicken and meat products in the Balkans. The company's production assets are located in four Balkan countries: Slovenia, Croatia, Serbia, Bosnia and Herzegovina. It runs distribution companies in Austria, Macedonia and Romania, supplies products to 15 European countries," the company says in a statement.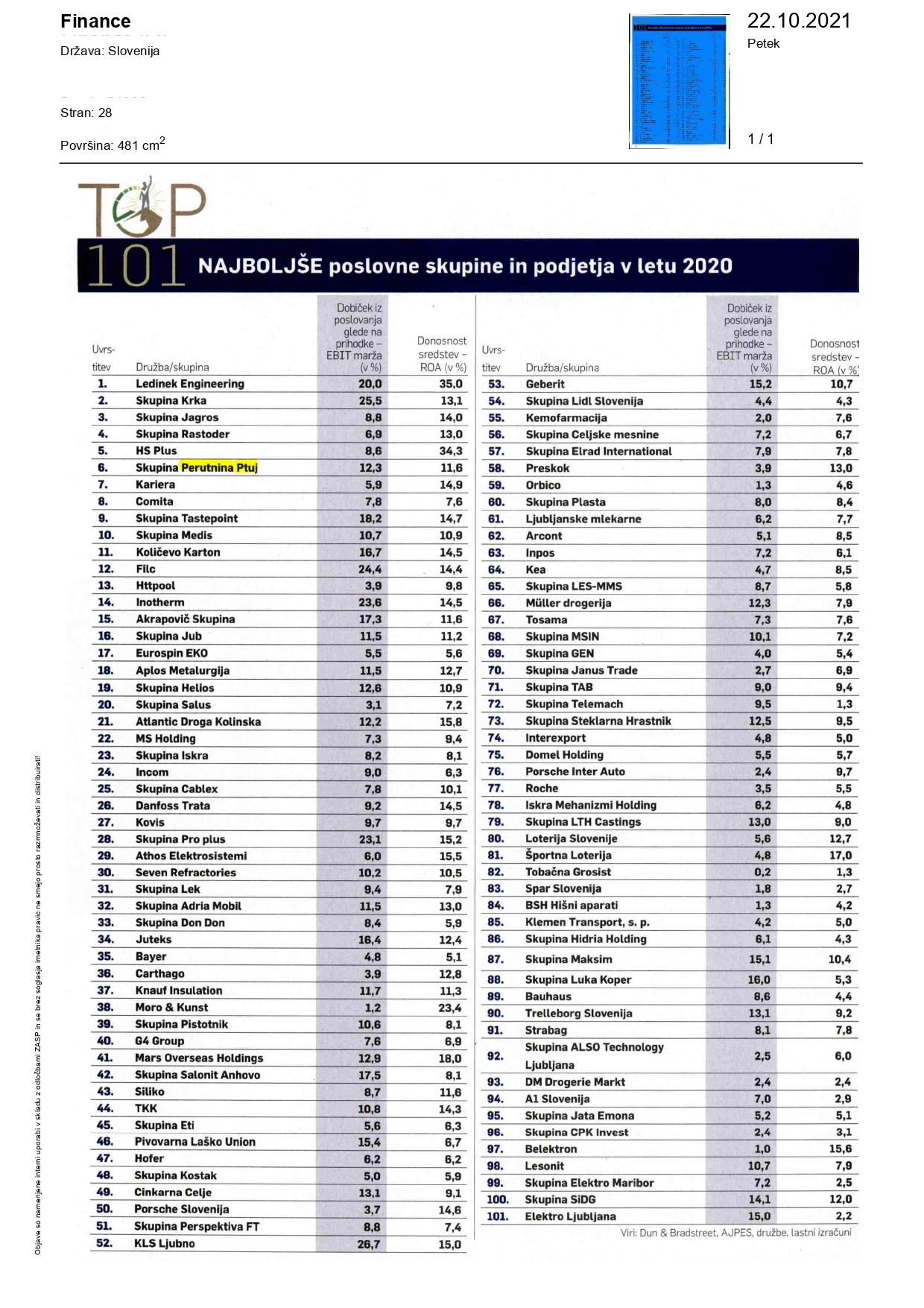 Perutnina Ptuj is a vertically integrated company in all stages of chicken production — from feed production, hatching eggs, breeding, slaughtering, to meat processing. The company has a 110-year history. Perutnina Ptuj, POLI, Jata, Topiko, Pullus, Agronatur are its trademarks.
In 12M 2020, Perutnina Ptuj produced 102,157 t of chicken and turkey meat, 48% up YoY.
The acquisition of Perutnina Ptuj was completed by MHP in February 2019.