China booked sizable shipment of Ukrainian corn: Refinitiv Agriculture
Chinese buyers made ample feed corn purchases of Ukrainian origins late last week, European traders said Monday, Refinitiv Agriculture reports.
It is noted that the volumes purchased are unknown and estimated in the range of 300,000 to 700,000 t. A Ukrainian trader claimed that eight to ten consignments, or at least 500,000 t, were booked.
Purchase prices were 330 to 335 USD/t C&F, mostly for shipments in January-March 2022, although some traders estimate a price range between 325 and 330 USD/t C&F.
"There is a continuous demand for corn in China. It is odd that China buys from Ukraine and not from the U.S., where C&F corn prices are lower (including sea freight). Rumour has it that China doesn't like the U.S. export sales reporting system, which may cause an immediate price response," one trader says.
Reportedly, China is traditionally a major importer of Ukrainian corn and barley.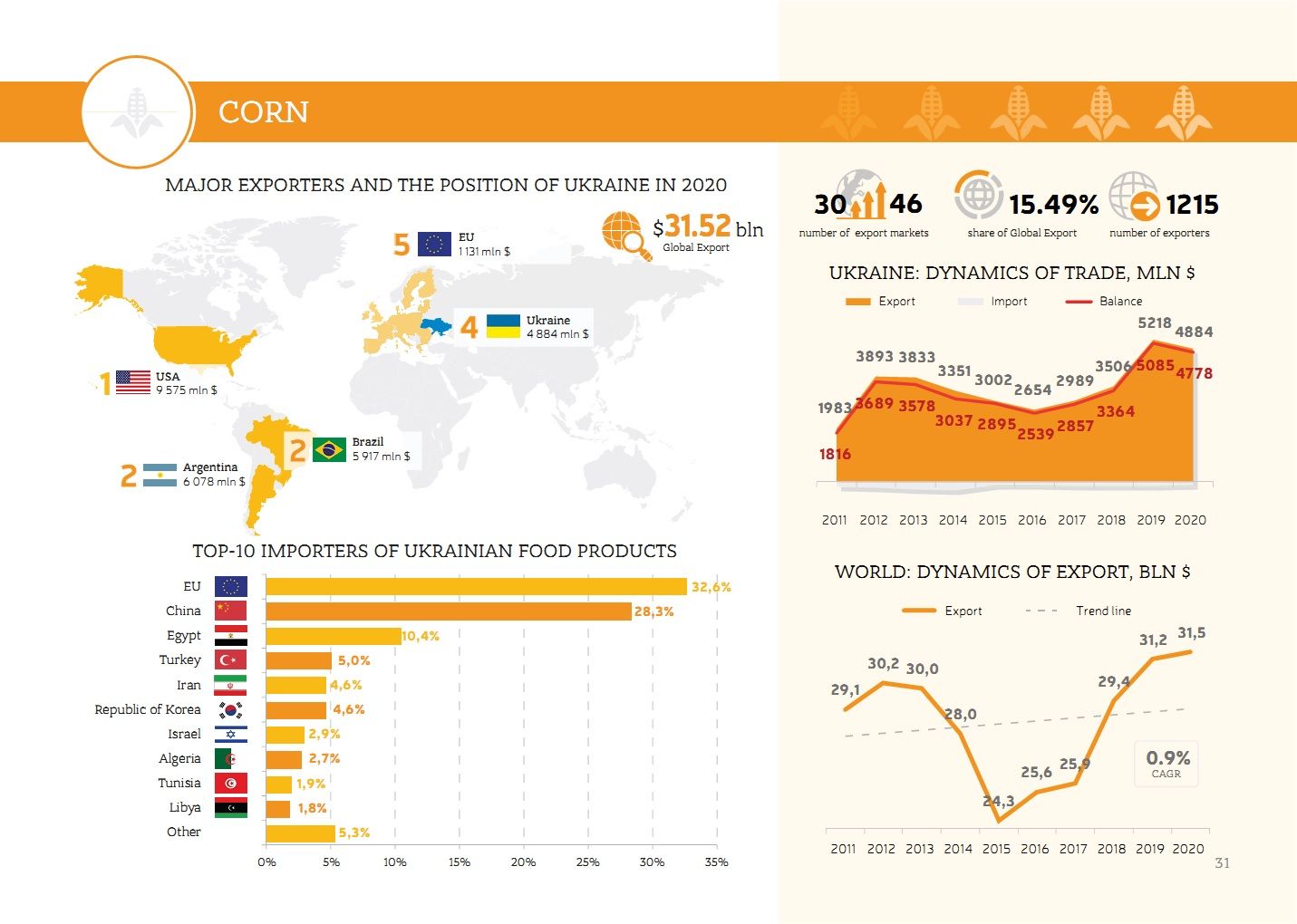 In September this year, traders reported that Chinese buyers cancelled several shipments of feed barley from the Black Sea region due to weaker-than-expected domestic demand and expectations of a large corn crop in China.
Corn harvest in Ukraine as of 11 November was 73% completed. Agriproducers collected 28.135 mln t of new crop corn.
In its November report, the USDA projects the world corn production in the 2021/22 season 6.4 mln t higher YoY, at 1,204.62 mln t. Ukraine's corn export is projected at 31.5 mln t.
As of 10 November, corn export shipment from Ukraine made up 3.14 mln t, slightly behind the previous season.
Related: